Elite & rest, domestic cricket's home truth
Keen followers of Indian domestic cricket may still be able to recognise former Delhi and Himachal Pradesh players Puneet Bisht and Paras Dogra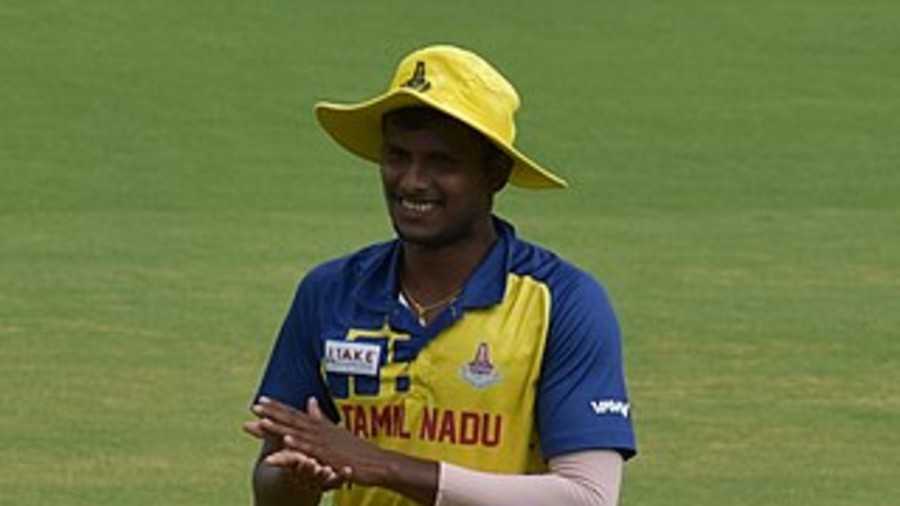 ---
|
Calcutta
|
Published 05.01.21, 04:41 AM
---
Rahul Dalal, Taruvar Kohli, Punit Bisht, Paras Dogra, Sanjay Yadav... names not too familiar, right?
Keen followers of Indian domestic cricket may still be able to recognise former Delhi and Himachal Pradesh players Bisht and Dogra, both of whom had also represented IPL franchises such as Delhi DareDevils, Kolkata Knight Riders, Kings XI Punjab and Rajasthan Royals.
But what about the other three? Like Bisht and Dogra, they too are among the top run-getters and wicket-takers of the Ranji Trophy last season. The irony is all five of them play for northeastern teams and other sides languishing in the plate group of Ranji Trophy.
Having registered such figures playing as outstation professionals for these plate group teams, the question that arises is, do their efforts/achievements get any recognition at all?
For the likes of Bisht (Meghalaya, 976 runs), Dogra (Puducherry, 967 runs) and Taruwar (Mizoram, 998 runs), who are already into their 30s, and Dalal (Arunachal Pradesh, 1340 runs), 28, time already seems to have run out when it comes to getting themselves fresh IPL deals or earning an India berth, unless they get very lucky. So till they retire, they can continue playing as outstation professionals for these plate group teams.
But what does the future hold for 25-year-old Sanjay Yadav, the all-rounder who bats left-handed and bowls left-arm orthodox, and made his first-class debut only last season for Meghalaya, finishing as second highest wicket-taker with 55 scalps? Yes, ideally his debut should have happened a few years earlier, but going forward, will he just keep performing for Meghalaya and see his numbers go unnoticed?
"The standard of these teams is poor. Most of their players won't even get a chance in the first division teams of Mumbai, Bengal or Tamil Nadu club cricket," said a former player on condition of anonymity.
"So when the standard itself is low, then any of these players performing won't count, no matter how well they do. And for people like Sanjay, they need to try and get into any of the elite sides as quickly as possible which may then brighten their prospects as they can catch the eyes of IPL scouts and national selectors."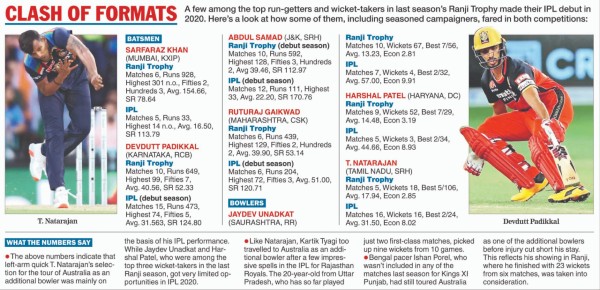 India head coach Ravi Shastri may think the IPL is pivotal in making youngsters ready for international cricket, but the scouts from the franchises do seem to take Ranji performances seriously. Devdutt Padikkal of Royal Challengers Bangalore and Sunrisers Hyderabad's Abdul Samad, both of whom made their IPL debut in 2020, were picked up only after they shone in the Ranji Trophy. As was Ruturaj Gaikwad, who turned out for Chennai Super Kings.
While Karnataka top-order batsman Padikkal finished the Ranji season with 649 runs, Jammu and Kashmir's Samad totalled 592. Maharashtra's Ruturaj aggregated 439.
However, if analysed carefully, one may figure out that these scouts select mainly elite team players. So what needs to be done to help cricketers of plate group sides and the home-grown players of states like Manipur, Meghalaya and Mizoram reach the next level and beyond?
"These teams, especially those from the Northeast, must have a five-year plan to make sure their home-grown players progress," former national selector Devang Gandhi told The Telegraph.
"Eventually, these teams have to hire good coaches from different parts of the country who can groom the players from a very young age. Focus has to be on the grassroots and their age-group levels, while their local cricket too has to be made more competitive. Only then can they reach a certain standard and help their indigenous players grow."