East Bengal club to not sign final agreement with Shree Cement
Following the agreement, the investor, which has so far invested close to Rs 54 crore towards team building and other related expenses, will get complete ownership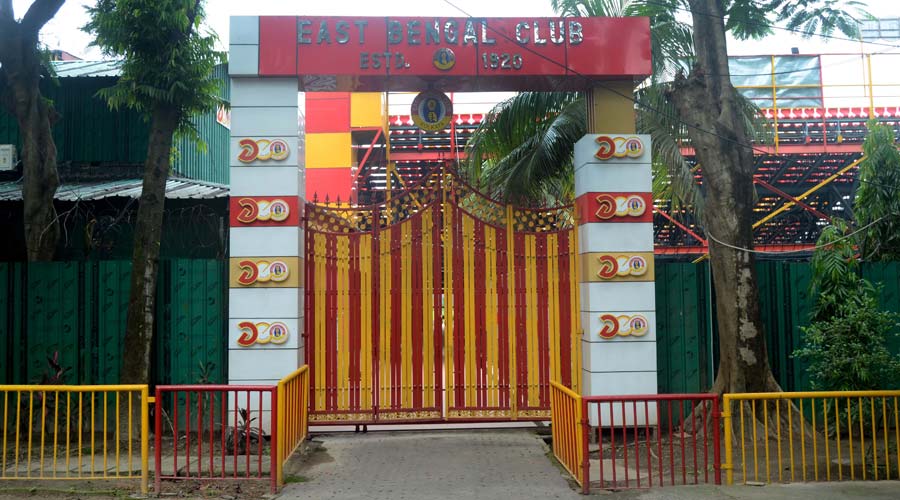 ---
Calcutta
|
Published 17.07.21, 02:24 AM
|
---
East Bengal club on Friday said it had decided not to sign the agreement with investor Shree Cement, casting a cloud on its participation in any football league.
"Under the leadership of the club president (Dr Pranab Dasgupta), the executive committee has decided not to sign the final agreement which will force us to transfer the ownership, club ground, club tent, logo and the name of the club to the investor. The final agreement is insulting to the club members and they curtail the fundamental rights of the members.
"We appeal to all our fans to stand beside the club. Under the current circumstances, we have decided to discuss the matter with the former players of the club," secretary Kalyan Majumdar said in a media release.
Shree Cement said it would stick by its stand that the club must first sign on the dotted line.
"First and foremost the investor has not got any official intimation from the club that it would not sign the final agreement. It has just put out a media release signed by the secretary. The investor's stand is clear. Unless the final agreement is signed there would not be any further investment. We would also not transfer the sporting rights to the club unless the money pumped in last year is paid," a representative of Shree Cement told The Telegraph.
Shree Cement has so far invested close to Rs 54 crore towards team building and other related expenses.
East Bengal's decision has triggered questions about its future. To continue playing in the ISL, a bank guarantee of Rs 180 crore has to be furnished to Football and Sports Development Limited (FSDL), the organisers of the country's top flight league. Shree Cement will not cough up that kind of money in the absence of a legal agreement with the club.
At a meeting held last month between the participating clubs and FSDL, SC East Bengal CEO Shivaji Samaddar was told they have to set their house in order to ensure participation in ISL VIII, since there is very little time for a new investor to come on board and complete the formalities.
The bank guarantee was not given last year as there was no concrete agreement — only the term sheet had been signed on September 1, 2020, and chief minister Mamata Banerjee announced the club's ISL entry the next day — and it was agreed that it would be done at a later date.
Also on Friday, SC East Bengal informed at least two footballers who wore the red and gold shirt in ISL VII to look for new clubs. Last month, these two players had been told to wait in anticipation that the impasse might end. Now with little hope of any reconciliation, the players would have to scout for new employers.