Dipa Karmakar in with a 'chance'
'I will get more time to prepare myself for those events, In a way it will definitely help me'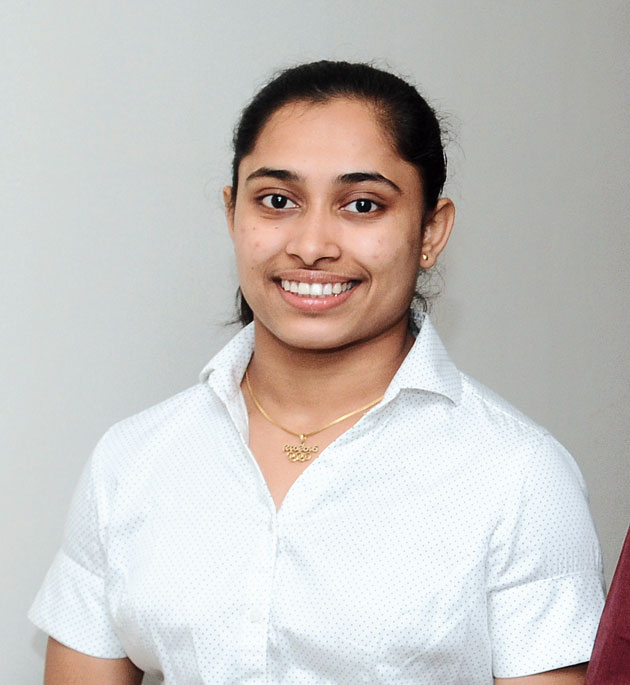 ---
|
Calcutta
|
Published 25.03.20, 08:29 PM
---
Dipa Karmakar could not win a medal in Rio but her fourth place finish in the women's vault final of the Olympics stole hearts and she instantly became the poster girl of Indian gymnastics.
Cut to 2020, it became almost impossible for Dipa to qualify for the Tokyo Games. The one-year postponement is like a blessing in disguise for her.
"Two qualifying events were left, but those were postponed due to the outbreak of the coronavirus pandemic. Now, with the Games postponed for a year, I will get more time to prepare myself for those events. In a way it will definitely help me.
"But at the same time, I also feel sorry for those athletes who were well prepared for Tokyo 2020," Dipa told The Telegraph from Agartala.
The Tokyo Olympics were postponed on Tuesday to 2021. It was originally scheduled to be held from July 24-August 9 this year.
Dipa didn't take part in any Olympic qualifying competition in 2019 as she was going through rehab, recovering from injuries and surgeries.
She suffered an anterior cruciate ligament (ACL) tear in 2017. She had recovered well enough to bag a gold in the vault event of FIG Artistic Gymnastics World Challenge Cup in Turkey in July 2018.
But in March 2019, the pain resurfaced during the vault final at the Artistic Gymnastics World Cup in Baku. She has been out of action since.
Dipa though is keeping fingers crossed. "We used to have eight World Cups, from where we could qualify. Six are already over.
"If results of those stand, then I have to do extremely well in the remaining two qualifying events. Others have already gathered some points and I am yet to open my account.
"It's still very tough for me. But, yes, I now have a chance and, would like to grab the opportunity," she said.
Asked about the condition of her right knee, Dipa said: "I am fully fit now. But at this point in time I am staying at home for safety.
"So it is impossible to do proper training. I am just doing free-hand exercises. As soon as things get back to normalcy, I will start full-fledged training.
"We are up for a much bigger fight against Covid-19 now. We need to win this battle first," Dipa said.
Dipa's coach Bisweswar Nandi sounded hopeful about her qualification. "I am hopeful that Dipa will qualify for the Games.
"We have got some more time, thanks to the postponment. I have belief in her abilities," Nandi said.
Asked about Dipa's condition, Nandi said:" She is fine now. I have given her some practice schedule, which she is following at home.
"After the situation gets better, we will start training for the two qualifying events (in Doha and in Baku)."
But will Dipa be able to do the extremely risky Produnova vault again? "She has been performing some other vaults as well.
"But she is not doing away with the Produnova. However, I cannot guarantee anything," the coach said.