Didn't expect nomination for Arjuna this year: Hima Das
After a gold in the under-20 World Championship, Hima won three medals in the Asian Games, including a gold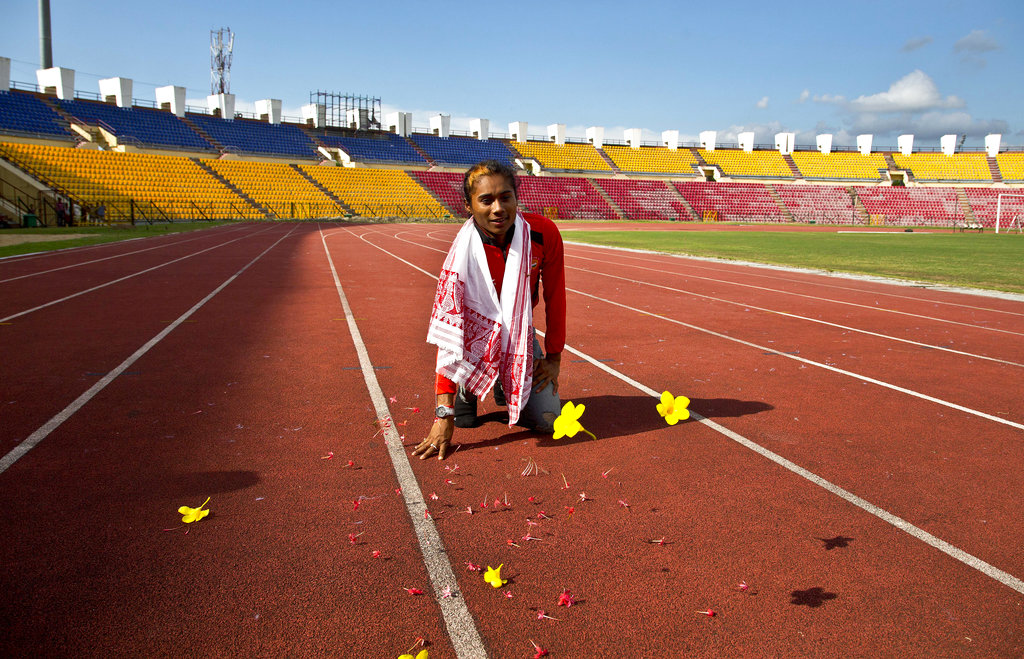 ---
---
New Delhi: Hima Das took Indian athletics by storm with some sensational performances this season. After a gold in the under-20 World Championship, she went on to win three medals in the Asian Games including a gold in the 4x400 metres relay.
Now that the season is over, Hima has decided to focus on a few things. On Tuesday, while speaking to The Telegraph on the sidelines of a promotional, the Assam girl said she would concentrate only on 400 metres.
"For the moment, I may stop running 100 and 200 metres. I will train hard for 400 metres and 400 metres relay. I have a feeling I would do better in 400," said Hima.
The sprinter said she would be happy if she can bring down her timing from 50.79 in 400 metres even by 0.1 second. "That would be an achievement and the first step towards my next goal," she said.
Hima feels that training facilities in India are now far better than what it used to be, but there is still scope for improvement. It can be improved to that level where no Indian athlete would need to go abroad for training.
"Why does one have to go abroad to train? India has so many seasons. The optimum temperature to train for athletes is 22 degrees. So, if it gets hotter in say Patiala or Thiruvananthapuram, it is better to move to some cooler place, like Darjeeling, or some other place in the Northeast. The government can build international tracks there for top athletes," said Hima.
Three things, Hima said, are most important for athletes - race, training and weather. "If these three things combine well, then the desired results would come," she said.
Obviously thrilled by the news that her name has been recommended for the Arjuna Award, Hima said she had not expected to be considered this year.
"So many sportspersons have done well... So I thought my turn may not come this year. I did not expect nomination for Arjuna this year. After all, I am only 19 (laughs). But what I have achieved so far is because of my parents. I owe everything to them," she said.