Rahul Dravid has made it clear that there will be no extra pressure on the players to win an ICC trophy when they take on Australia in the World Test Championship final from Wednesday. India last won an ICC tournament — Champions Trophy — in 2013.
"No, not at all. I mean we don't feel any pressure in terms of trying to win an ICC trophy. Of course, it would be nice to do it. It would be certainly nice to be able to win an ICC tournament. But also in the context of things, you look at this and you see this is the culmination of two years of work," Dravid said at The Oval in London during a media conference ahead of the WTC final.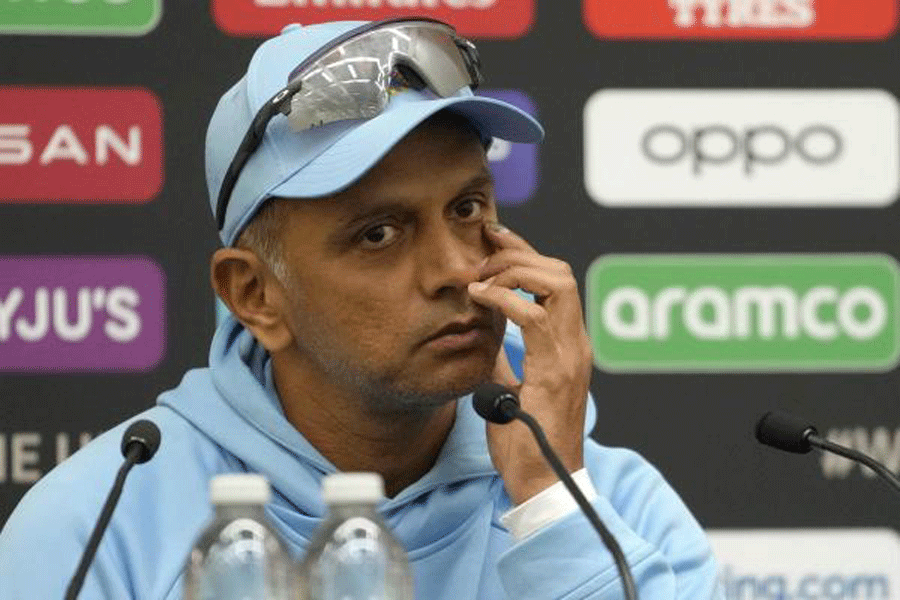 India head coach Rahul Dravid at a news conference at The Oval on Monday. AP/PTI
"It's a culmination of a lot of success that gets you here. So there are a lot of positives to take from that to see where you stand on the table. Winning series in Australia, drawing series here, being very competitive everywhere that this team has played in the world over the last five or six years.
"I think those are things that will never change just because you have or you don't have an ICC trophy. That's really the bigger picture. But of course, it's nice to be able to lift any game of cricket you want to win it."
The head coach also spoke about Ajinkya Rahane's importance in the side.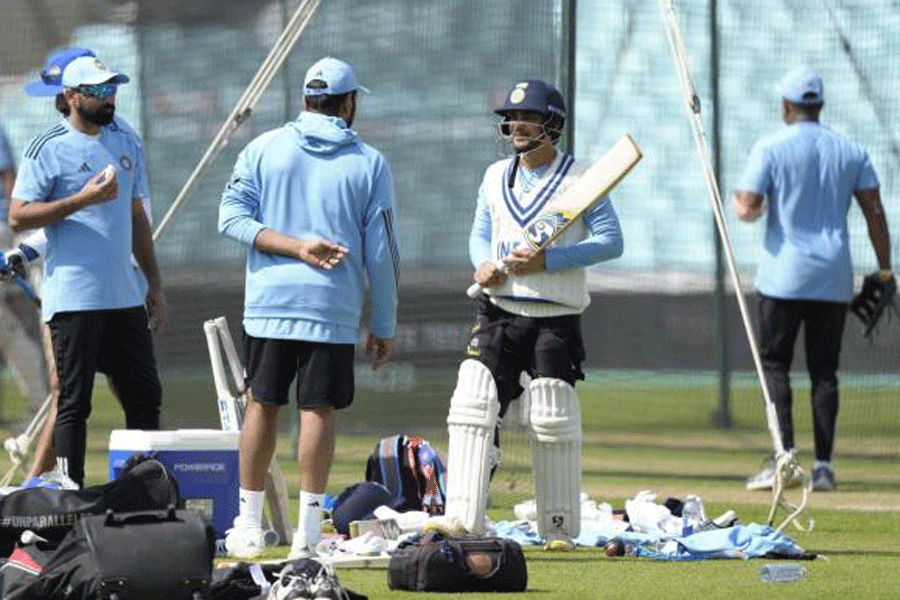 India captain Rohit Sharma (centre) in conversation with teammates Mohammed Shami (left) and Ishan Kishan during practice on Monday. AP/PTI
"Firstly, it's good to have him. We have had a few injuries which probably led to him having the opportunity to come back into the squad. Great for us to have someone of his quality. He brings a lot of that experience, he brings proven performance in overseas conditions, even in England, he has played some terrific innings for us.
"He brings terrific catching in the slips. He just brings his personality to the group, which is really important. He has led the team and has had considerable success. It's just great to have him around here," Dravid said.
It's clear that Rahane will bat at No.5 in the final. But one of the crucial aspects surrounding his comeback was whether it was solely for the one-off Test or if India would consider him for impending contests as well.
Dravid clarified that Rahane's performance would determine his place in the squad.
"You don't want him to approach this as just a one-off. Sometimes, you get dropped from teams and you make a comeback and you come back and play for as long as you are playing well and as long as your performing. It's not written in stone that you only get one match. If he puts in a good performance and shows what he has got, who knows, even when people come back from injury, you never know what can happen," he said.