Warne would prefer Sachin, not Lara, to bat for his life
Sachin and Lara are of course considered the finest batsmen of their generation and beyond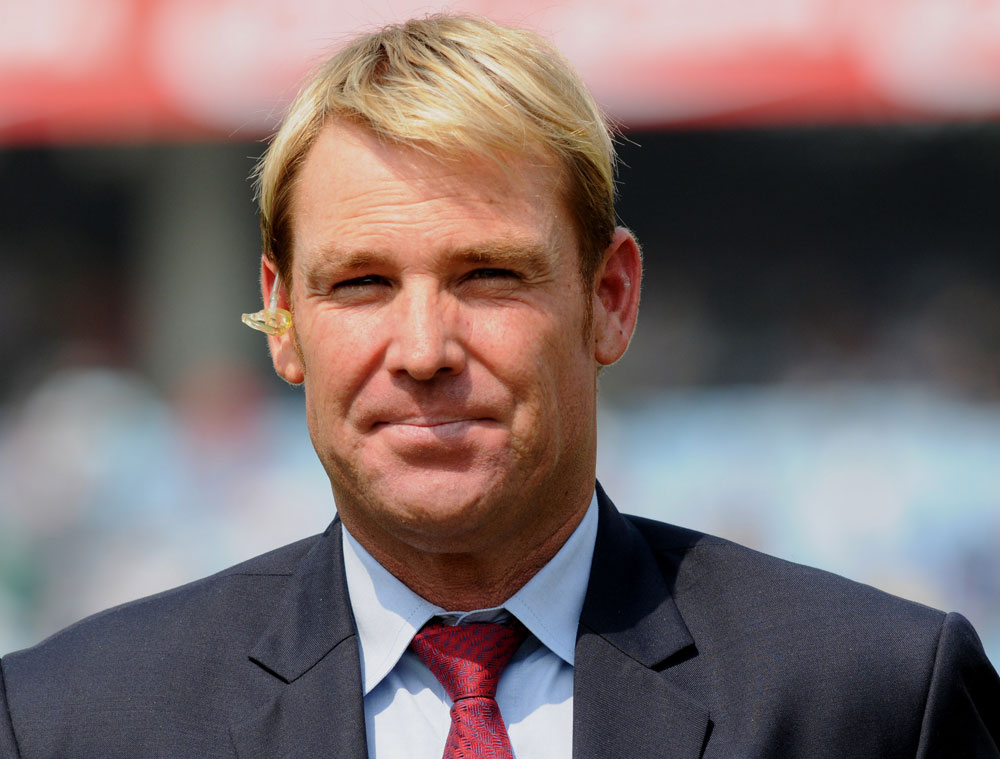 Shane Warne
Telegraph file picture
---
Calcutta
|
Published 10.10.18, 09:24 PM
|
---
Their on-field face-off was seen as a dream rivalry, though it didn't turn out to be so with one party completely dominating the other, turning it into a one-sided contest. One is talking about Sachin Tendulkar and Shane Warne, with the iconic Indian calling the shots in duels with the champion leg-spinner from Australia.

But even then, Sachin and Warne have remained good friends and have tremendous mutual respect for each other. That was once again evident when Warne, during an interview with NDTV, said that he would prefer The Master, and not Brian Lara, to bat for his life.
Sachin and Lara are of course considered the finest batsmen of their generation and beyond.
Warne too said that Sachin and Lara were the best batsmen of his generation. "Sachin Tendulkar and Brian Lara, easily, were the best batsmen of our generation, my time. If I want someone to score a hundred on the final day of the Test series, I would send Lara. But if I want someone to bat for my life day in, day out, I would send Sachin, he was a class act," Warne said.
The legendary spinnser, who has 708 Test wickets to his name, recalled the first time he faced Sachin on the field. Incidentally, that was also Warne's first Test — in Sydney, in January 1992.
"I didn't know half my team. I had to introduce myself to the team. I remember playing the Test match, where Ravi Shastri played beautifully.
"I dropped him caught and bowled on 66 and he (Shastri) went onto make 206 and Sachin, who looked about 12, I think he was 17 (19), went to make a hundred as well. It was my first introduction to India. We won the series comfortably," Warne said.
"It was a great way to start my friendship with Sachin and Ravi and it was great to play against India," he added.
Despite his awesome record, Warne was never as successful in Tests in India. Explaining that, the 49-year-old said: "It's not a regret. I had a shoulder and a finger operation in two of the tours in India, which was really disappointing. The Indian side, back then with Sachin, (Rahul) Dravid, (Sourav) Ganguly, (VVS) Laxman and (Virender) Sehwag…. It was very hard over there in India. I gave my best, but they were too good," Warne said.
Warne, in his new book No Spin, has talked about some highs and lows of his life, including offers of bribes and his personal life.
Speaking to the television channel, Warne recounted how once he was offered money by tainted former Pakistan captain Saleem Malik during the Karachi Test in the 1994-95 series.
"Saleem Malik offered me $200,000, he said it will be in my room in half-an-hour if I bowl wide of the off-stump and the match was a draw. That's the bottom line of what he asked."