Tip for Pakistan: Do what West Indies didn't do
They pose more of a threat against England because they have got a core of very dangerous players — Azhar Ali, Babar Azam, Sarfaraz Ahmed and Asad Shafiq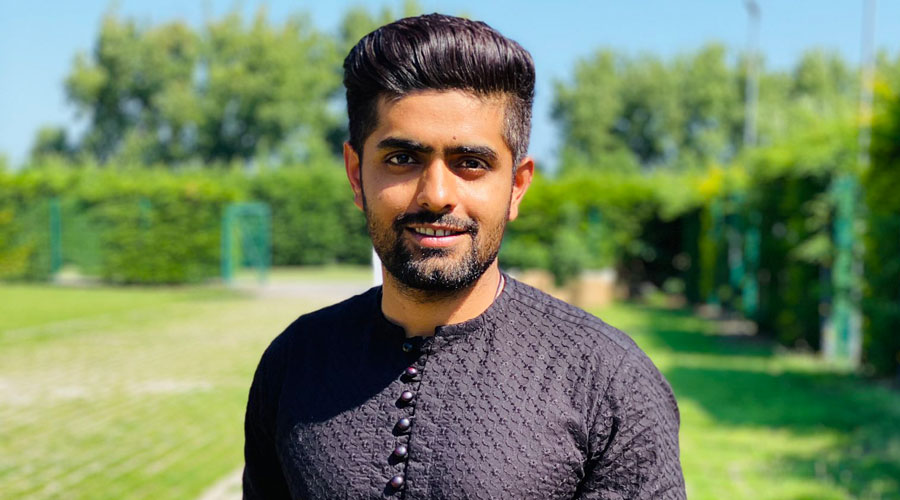 Babar Azam
Twitter/@babarazam258
---
Published 04.08.20, 05:30 AM
|
---
I always get excited when Pakistan arrive. Hopefully, they will not be too cold in terms of match preparation — it is almost unfair that England have already had three Test matches. But I do not think it has ever made much of a difference with Pakistan. They have always got talent and skill and they are always very competitive.
England will be very wary of them. Realistically, I think they possess more of a threat than West Indies did because they have got a core of very dangerous players — Azhar Ali, Babar Azam, Sarfaraz Ahmed and Asad Shafiq.
But all the excitement is in that bowling attack. In Naseem Shah we have someone who we could quite easily talk about being one of the best in a few years' time. I saw him in Australia and he was so impressive. He has got a lovely action.
Then you have the left-armer Shaheen Afridi — you could be talking about Pakistan's new Wasim Akram and Waqar Younis. I do not want to heap pressure on them, but they really could be that good. They are very dangerous. Mohammad Abbas, the skilled trundler with the Dukes ball, is also going to be a threat in English conditions.
I look at their attack — with Yasir Shah, the leg-spinner, too — and see them getting 20 wickets. If you can do that, then you can always win Test matches. Of course they can create a shock. The question is: can each team get enough runs?
That's always been England's downfall. If Pakistan can somehow stay in it after two days, it could be a really close series.
Pakistan need to look at what West Indies did not do. England will pitch the ball up and try to angle it back in — so get really far forward and do not get trapped on the crease. They should not be surprised if England suddenly angle the ball back in to the right-handers.
Misbah-ul-Haq is an old school-type coach who will expect his team to play with great discipline. But when you have the inexperience they do in their bowling attack —as exciting as it is — you do not always get consistency.
One thing's for sure — as a batsman, if you prepare against Pakistan you have to be on your game because you can get the unexpected. If it is dry and the pitches are dry with it, batting first — as was the case in the West Indies series — could be crucial.
My advice to Pakistan is always bat first against England. West Indies made the mistake of bowling first in the last couple of Tests. The way to beat this England side is just to bat first, get a number and put them under pressure.
From an English perspective, they will just try to carry on with the discipline they produced in the last two Tests against West Indies. That is something that they have to do in the first half of the series.
The Daily Telegraph