Still have to work hard for every run I score: Virat Kohli
The Indian captain said personal milestones don't matter much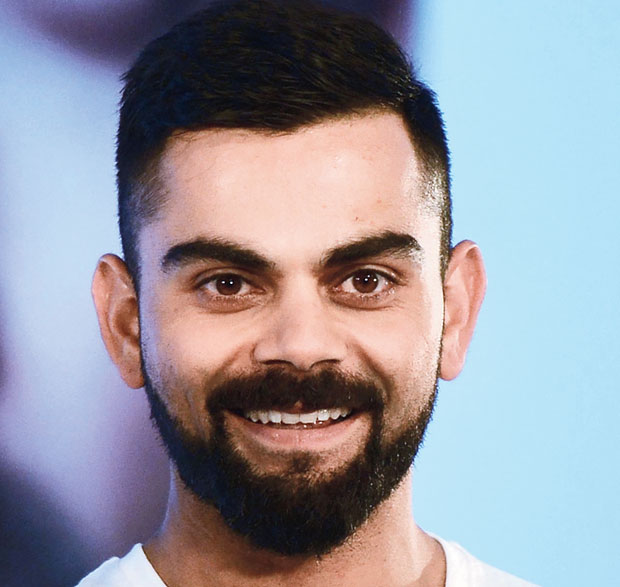 ---
|
Calcutta
|
Published 25.10.18, 10:04 PM
---
Virat Kohli swears by the word 'team' and feels it is an honour to represent the country.
The moment he dived full stretch to complete his 150th run against the West Indies in Visakhapatnam on Wednesday, it reflected the level of his commitment. "It is a great honour to represent my country. Even after 10 years, I don't feel any sense of entitlement to anything here. I still have to work hard for every run I score at the international level for your country," he told bcci-tv.
"There are many people who want this very badly. When you are yourself in that position, you should have the same hunger and passion. You should never take things for granted and never take it easy at any stage.
"If I have to dive six times in an over, I will do it for the team. That is my duty and that is why I am selected to play for my country… It is not about doing anyone a favour or not showing anyone you are committed. It is purely about gaining an extra run for your team."
The Indian captain who completed an incredible 10,000 runs in ODIs and became the fastest to reach that milestone, said personal milestones don't matter much.
"I feel really grateful, I feel really blessed. I never imagined I'd get to see this stage in my one-day career. I am really thankful to god. These things do not matter much, but to have come this far in my career, playing for 10 years, is something quite special to me. I love the sport so much… I am just happy that I have been able to play for this long and hopefully, for many more years to come."
In reaching the milestone, Kohli eclipsed Sachin Tendulkar by an astounding 54 innings. The 10,000-run milestone, however, dazzling it might look is merely an outcome of the process to him.
"All these things look good from the outside as a package. From the inside, you know that you are focussed on the process. The thing is pushing hard for the team when you are down and out, pushing those 10-12 extra overs, so that the team can benefit from it. Then the runs become more anyway," Kohli said.
Kohli needed only 11 innings to go from 9,000th ODI run to his 10,000th. Asked how he saw the spurt in runs, he said: "Out of the last 11 innings, about eight or nine have been away from home. It's only to do with the understanding that in South Africa and England we had tough series, so I wanted to take more responsibility and lead from the front if possible and think of the team all the time.
"I have been able to push my physical and mental abilities by just focusing on what the team needs. In that process, more runs have been scored than may be otherwise if I was just thinking about my batting. I focused on the situation and I am glad that I have been able to help the team by contributing with the bat."
Kohli has gone from 9000 to 10000 in just 11 innings. In the year 2018, he has been dismissed for under a score of 50 only twice.
And he has done all this in a fashion you would scarcely accuse Kohli the person of — quietly, predictably, even inconspicuously.