No debate on punishing Hardik & Rahul, issue is of the process
Amitabh questions how 'most tainted person (Johri)' signed show-cause notices
Diana Edulji
Telegraph file picture
---
Sydney
|
Published 10.01.19, 10:20 PM
|
---
For a change, the two-member Committee of Administrators (CoA), appointed by the Supreme Court, and the three office-bearers of the Board of Control for Cricket in India are on the same page.
It's exclusively on disciplining Hardik Pandya for his disgusting comments on Karan Johar's talk show on TV. Disciplining K.L. Rahul as well, but in milder manner.
However, till 4.30 am local time on Friday, there was no agreement on the process to be adopted for punishing the two India cricketers, both of whom are currently in Australia on the last leg of a long tour.
The first of three ODIs is on Saturday and captain Virat Kohli can't be pleased with this uncertainty over Pandya and Rahul.
According to internal communication between the key players — Chief Administrator Vinod Rai, Administrator Diana Edulji, Board's acting president C.K. Khanna, peeved acting secretary Amitabh Choudhary and treasurer Anirudh Chaudhry — accessed by The Telegraph, Rai first floated the idea of a two-match ban on both Pandya and Rahul. Later, he wrote that the latter may get lighter punishment, depending on what he'd said.
Diana, actually the one to set the ball rolling on Tuesday itself, after an IPL 2019-related meeting in New Delhi, sought the views of the Board's legal team and Amitabh.
After all, can the CoA sanction players when, according to the new Constitution of the Board, indiscipline has to be handled by the Apex Council?
As elections haven't been held under the new Constitution, there obviously is no Apex Council.
In that case, the CoA and the office-bearers should have sat down together (making for a priceless picture, no doubt) and agreed upon a disciplinary committee.
Indeed, when action has to be taken, the process must be such that it cannot be challenged in court.
Rai and Diana didn't take the office-bearers into confidence before the show-cause notices were served on Pandya and Rahul, which left the trio upset.
To set that right, Rai should have invited Khanna, Amitabh and Anirudh for discussions to find the best way out in these unusual circumstances.
It hasn't been done so far.
Diana didn't speak, but did send an SMS to this Reporter: "There is no delay as such. Big steps have to be taken through a proper process and protocol as per the Board's Rules & Regulations. It may be noted I'm awaiting legal advice."
In sharing his opinion on the matter, Amitabh launched into an all-out attack on Rai and Johri.
So much so that Amitabh questioned how the show-cause notices to Pandya and Rahul were signed by a "most tainted person (Johri)." Later, Amitabh took aim at Rai, without taking his name.
Excerpts from Amitabh's response to Diana, copied to the other office-bearers, Rai and Johri too...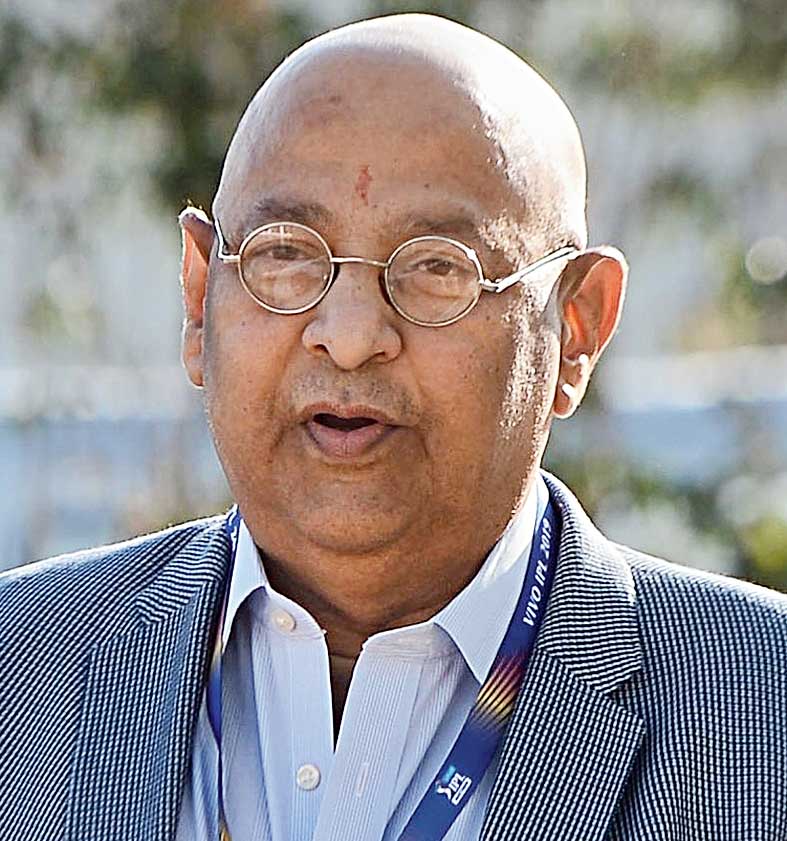 "1. It is most unfortunate that the elected office-bearers were kept in the dark about the course of action.

2. When a show-cause (notice) indeed had to be issued, neither legally nor morally, could it have been signed by a most tainted person himself. And, I may add, something as basic as this could at least have been understood by the person issuing instructions to the tainted issuing authority.

3. Suspension is, in any case, not punishment and for the reported misconduct this suspension (pending inquiry) ought to have happened yesterday (Wednesday) itself, considering it was reported early. Therefore, the suspension must happen immediately.

4. It is surprising that the matter is being sought to be disposed of hurriedly and surreptitiously as in the earlier case of sexual harassment.

5. Legally, the inquiry is to be conducted only in accordance with the provisions of the registered Constitution and not sought to be done by an 'independent committee'.

6. There is no way any society bound by rule of law will accept a verdict arrived at by a tainted person and the person who facilitated his escape from the alleged grievous misconduct.

7. In view of the ODI in two days, the team/team management should prepare itself accordingly."