Muralitharan's web of spin to cast spell on screen
The Murali biopic will be produced by Telugu star Rana Daggubati, who played the antagonist in Bahubali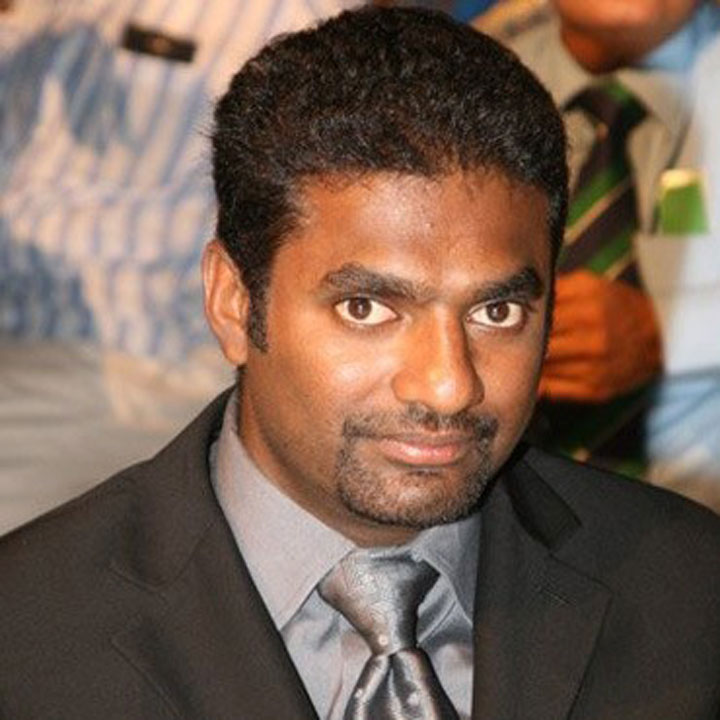 ---
|
Calcutta
|
Published 30.07.19, 09:34 PM
---
Spin legend Muttiah Muralitharan, the highest wicket-taker in both Tests and ODIs, will join former India captains Mohammed Azharuddin and Mahendra Singh Dhoni in the list of cricketers whose life stories have been told on screen.
Kabir Khan's 83, on India's first cricket World Cup triumph under Kapil Dev, is set for release next year with Ranveer Singh playing the great all-rounder, while Sachin: A Billion Dreams was a docudrama-biological sports film on the iconic Sachin Tendulkar.
The Murali biopic will be produced by Telugu star Rana Daggubati, who played the antagonist in Bahubali. The film, to be produced by Rana's banner Suresh Productions, will feature Vijay Sethupathi as the Sri Lankan wizard.
"Suresh Productions is going to be associated with Dar films in telling the story of a legend through legendary actor — Vijay Sethupathi as Muttiah Muralitharan... Coming soon," Rana said in a statement on Tuesday.
Muralitharan, when contacted by The Telegraph, said the shooting of the movie, which officially stays untitled, is likely to begin from December. It will be a Tamil film dubbed in other languages as well, as also in Hindi, Bengali and English.
"It's good to be recalled in this manner. Hopefully, the movie will do well and be liked by viewers," the former Sri Lanka off-spinner told The Telegraph over phone from Colombo.
"The shooting of the movie starts this December. I think it will release in mid-2021… May release towards the end of 2020 as well if things are done fast and go smoothly. It's a Tamil movie, where Vijay Sethupathi plays the lead role. There will be subtitles as well.
"It will be dubbed in Sinhalese, Telugu and other regional languages (of South India) as also in Hindi, Bengali and English. We want more and more people to enjoy the movie," Muralitharan said.
Asked about the shoot locations, Muralitharan said: "The shooting will be done in Sri Lanka, Australia and partly in South Africa. These are the places selected so far."
Though no one would confirm, the Bollywood Life website said the biopic will be titled 800. Muralitharan is the only bowler in the history of the game to have 800 wickets in Tests. The movie, though, will be more about his life than on his game, Muralitharan added.
"It's mainly about my life… Not much on cricket… Precisely, you can say it's 75 per cent about my life and only 25 per cent on my cricket."
Muralitharan, himself being a Tamil, has an Indian connection. His wife Madhimalar, whom he had married in 2005, is a Chennai native.
Although Muralitharan didn't divulge any further information regarding the biopic, there are reports that some members of Sri Lanka's 1996 World Cup-winning team — Arjuna Ranatunga, Aravinda de Silva, Roshan Mahanama, Hashan Tillakaratne and Sanath Jayasurya — along with Lasith Malinga, Sachin, Ricky Ponting and umpire Darrell Hair, who repeatedly no-balled him over alleged chucking, would be represented in the film.