Mahibhai listens to his heart: Wriddhiman Saha
The biggest learning that he had from Dhoni was to always remain calm and be positive irrespective of the situation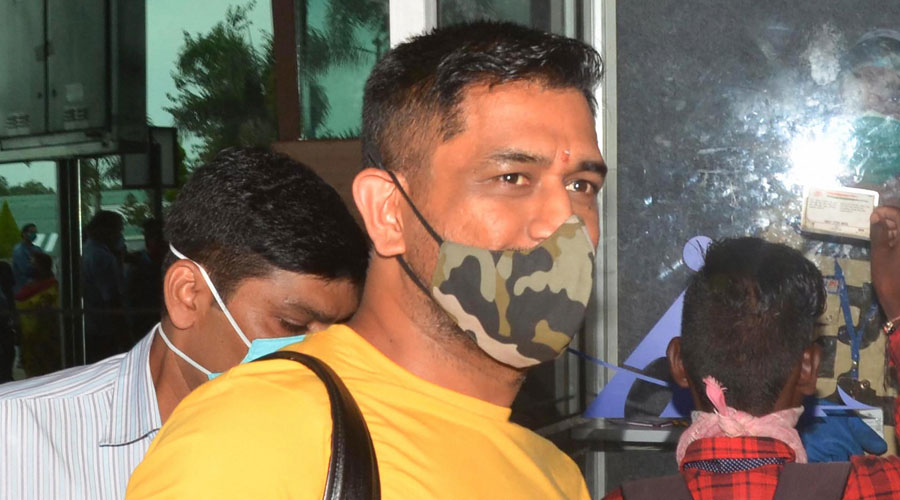 ---
|
Calcutta
|
Published 17.08.20, 03:35 AM
---
The unexpected has been the expected as far as Mahendra Singh Dhoni is concerned, so his sudden announcement of retiring from international cricket hasn't surprised Wriddhiman Saha.
"Mahibhai has never quite taken a predictable decision. He does things when he feels it's the right time to do so. He goes by what his heart says. It's always been like that, so I'm not surprised," the India's preferred wicketkeeper-batsman in Tests told The Telegraph.
Saha's India debut in 2010 — in a Test versus South Africa in Nagpur — was the first time as well as the only occasion in international cricket when Dhoni and he were part of the same XI.
In his debut Test, Saha played as a specialist batsman as it was Dhoni who did the wicketkeeping. "I had asked him before the game began, 'Will I keep wickets or you?' He told me, 'You are a better fielder, so I will be doing the 'keeping'," Saha recalled.
But those four years, Saha pointed out, gave him enough scope to learn. According to Saha, the biggest learning that he had from Dhoni was to always remain calm and be positive irrespective of the situation.
"We used to discuss about wicketkeeping and how we could do it better and fine tune our skills. But what I used to notice always was that he remained relaxed most of the time and cool in the dressing room. No matter how difficult the situation was in any particular game, he stayed positive. There wasn't an iota of negativity in him."
"And of course, he backed all his players and their potential, being approachable to all. But this ability to stay in a positive mindset in any kind of situation has probably been the biggest learning that I have had from Mahibhai.
"Since childhood, I too have always tried to be in a positive mindset, and then seeing him and later sharing the dressing room with him, my approach has become even more positive now," Saha emphasised.
Not just India, but Saha featured alongside Dhoni in Chennai Super Kings as well.
"I've been in CSK for three seasons (in IPL 2011, 2012 and 2013). I never noticed any difference in his dealings or his approach. It was the same as it used to be in the India dressing room.
"Neither did his attitude change while dealing with overseas players in the squad," Saha said.
Saha first met Dhoni back in 2005, when the latter was in the city representing Shyambazar Club in the P. Sen Trophy. "Fifteen years have passed since then, but I don't think he has changed enough.""I didn't interact much with him during those days because we rarely met. But after we started sharing dressing rooms, I always heard him saying things that carry sense and are certainly meaningful.
"He never did irrelevant talking. In fact, that's how he has always been," Saha concluded.