India vs New Zealand: Kane Williamson wary of Indian spin battery
The Black Caps were hammered in the last Test in Kanpur, back in 2016, with Ravichandran Ashwin and Ravindra Jadeja accounting for 16 of the 20 wickets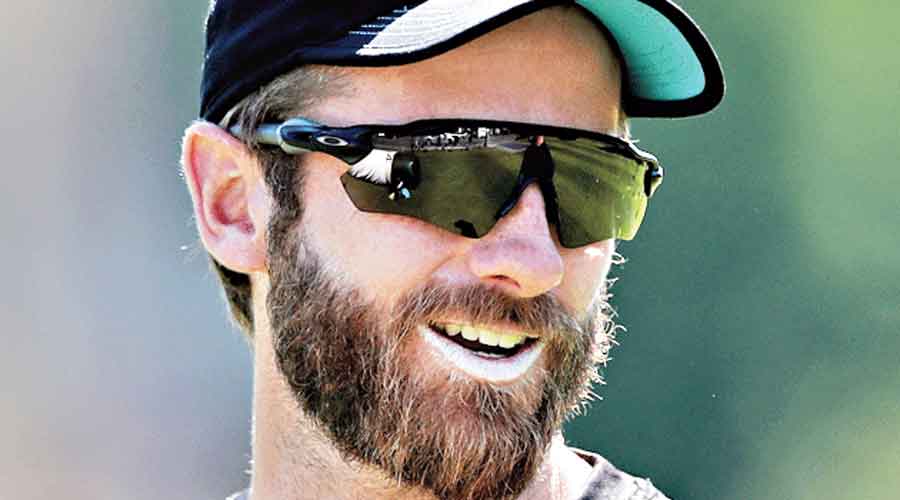 Kane Williamson.
File Photo.
---
Published 25.11.21, 02:47 AM
|
---
Kane Williamson is aware that spin is a "big component" in a Test series in India. The New Zealand captain admitted to India having superior spinners in their armoury and felt his batters needed to identify different methods to deal with them and score runs.
Earlier this year, England attempted to sweep their way out of trouble against the spinners in Chennai and Ahmedabad, a ploy which didn't achieve them much success.
"We know the strength of the Indian spin bowlers. They've been fantastic for a long time. For us it is about looking to come up with different methods and ways to score and try and be effective and build those partnerships. The ways will be slightly different from one another (for each player). We're trying to prepare as well as we can for the challenges that are coming up," Williamson said.
New Zealand were hammered in the last Test in Kanpur, back in 2016, with Ravichandran Ashwin and Ravindra Jadeja accounting for 16 of the 20 wickets.
Williamson also highlighted the need to be alert to deliveries that go straighter while others turn as sharply as anticipated.
"I suppose on some of these surfaces, the condition of the ball — whether it is new or old — is definitely a big factor and I guess one of the challenges is when you see the ball spin in such a big way and then the next one goes straight," Williamson said. "It's about trying to come up with a game plan to accommodate that.
"Obviously a number of teams have come here in the past and faced similar challenges, so there's the expectation that it'll not be too different and there'll be a large spin component throughout the series. So the guys have been trying to prepare as well as they can and they're looking forward to the challenge," he added.
He expects specialist slow bowlers — left-arm orthodox Ajaz Patel and off-spinner William Somerville — to adapt to the conditions quickly.
"The spin factor is going to be there and someone like Ajaz Patel and Will Somerville will be a big part of our bowling attack," Williamson said.
The skipper believes even his seamers will have a role to play too. "There'll be an important role for us in seam bowling as well over here if there's reverse swing, and trying to come up with some creative ways to take wickets is important as well," he said.