Eye on Shah role at BCCI meeting
Council likely to inform the members formally about their plans to shift this season's IPL overseas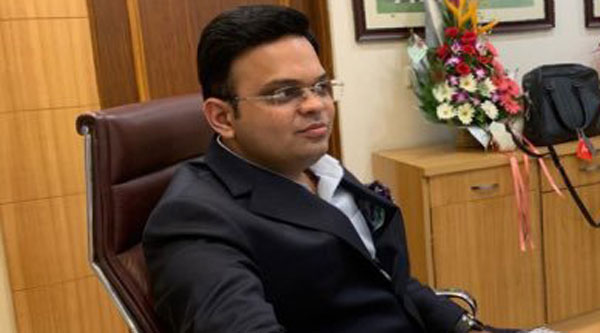 ---
|
Calcutta
|
Published 17.07.20, 04:16 AM
---
The apex council meeting of the BCCI on Friday could witness some turmoil over the presence of secretary Jay Shah, whose term has already expired.
Comptroller and Auditor General (CAG) nominee Alka Rehani Bharadwaj had raised the red flag over Shah's presence after the agenda for the meeting, which is scheduled around evening, was circulated to the members by the BCCI secretary.
According to Bharadwaj, the joint secretary "would be presumably officiating as secretary after vacation of secretary BCCI post".
According to The Telegraph's sources, Shah will be present at the meeting while there's no clarity on whether Bharadwaj would be there after the CAG urged the Supreme Court to divest it of the "auditing" and "oversight" role in BCCI and IPL panels.
A BCCI petition seeking extension of terms of its office-bearers, including president Sourav Ganguly and Shah, and waiving off the compulsory cooling off period is pending before the apex court.
President Sourav Ganguly's term expires this month and if the amendment is allowed, both Sourav and Shah will stay on till 2025.
Shah hasn't spoken publicly but a confidant maintained that since the matter is sub-judice, status quo should be maintained.
"BCCI at its AGM has amended the constitution and is awaiting the Supreme Court's nod. The court has accepted its application and until it is heard, the office-bearers can continue in their positions," the confidant said.
The council is also likely to inform the members formally about their plans to shift this season's IPL overseas given the deteriorating pandemic situation in the country.
The UAE enjoys an advantage over Sri Lanka because of their superior infrastructure and air connectivity. The fact that UAE hosted the first leg of the 2014 edition is also expected to tilt the scales in its favour.
The UAE has state-of-the-art facilities with Dubai Sports City (which includes the Dubai International Stadium and the ICC Academy) also offering indoor practice opportunities.
The ICC complex alone offers 38 pitches over two Oval grounds and the indoor practice wickets.
The BCCI will make its plans public after the International Cricket Council announces the postponement of the T20 World Cup following another video-conference of its board of directors early next week.
The issue of getting a tax exemption certificate for the scheduled T20 World Cup in India next year and ratifying a cramped domestic schedule also feature on the agenda.
A source, however, maintained that nothing much would transpire at the meeting. "Too much importance is being given to the meeting. Nothing much will happen as decisions will ultimately be taken only by the office-bearers.
"The apex council is just a platform to get the decisions approved. It's not that the council discusses a subject and then decides," the source said.