BCCI waits for Central government nod to conduct IPL in UAE
The delay in permission has also stopped the Emirates Cricket Board from inking 'the final deal'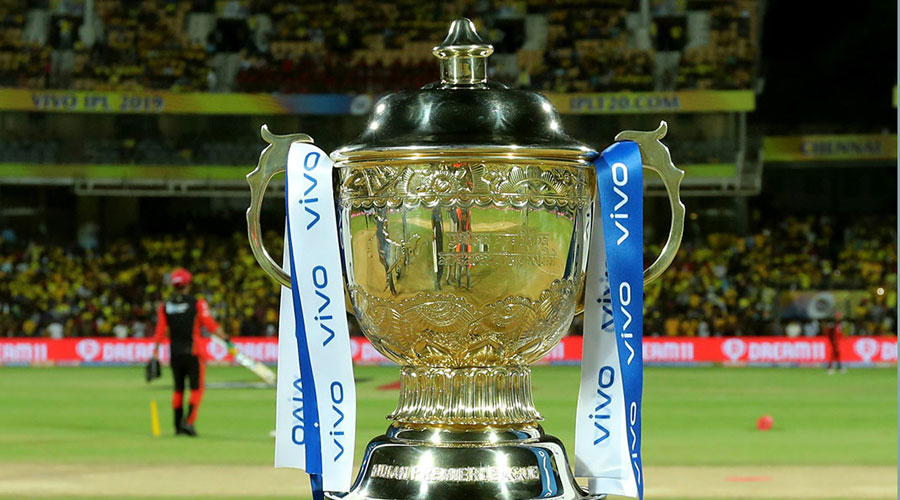 ---
|
Calcutta
|
Published 28.07.20, 01:43 AM
---
The Board of Control for Cricket in India (BCCI) is waiting for the Centre's nod before taking the next step towards hosting the 13th edition of the Indian Premier League in the UAE from September 19.
The delay in government permission has also stopped the Emirates Cricket Board (ECB) from inking "the final deal" with the BCCI, after receiving the "official letter of intent".
The ECB's confirmation came on the day The Telegraph reported that IPL governing council chairman Brijesh Patel had, on Sunday, sent the BCCI's official communication.
According to sources, the government's permission "could come any time during the week". The governing council has accordingly planned a meeting of its members on Saturday.
"Apart from the fixtures, all logistical issues will be discussed at the meeting. Sponsorship deals and revenue sharing models will also be part of the agenda. Safety protocols for the tournament will also be looked into," the source said.
The eight IPL franchises will be informed accordingly and the date for conducting a recce of the venues — Dubai, Sharjah and Abu Dhabi — will be finalised.
The IPL had announced last month that they would review their decision regarding sponsorship with Chinese companies, including title sponsors Vivo, in the light of the border tension but nothing has materialised so far.
Mubashshir Usmani, the ECB secretary-general, said on Monday that the two boards have "fully mobilised and have initiated discussions with the relevant authorities, including their respective internal working committees in preparation of hosting the tournament in a safe, protected environment."
"There are many factors which influence the operations and logistics of hosting what is the world's most exciting, popular and lucrative tournament," said Usmani.
"This is a massive movement of people and equipment and we now need to bring in the experts to discuss all aspects of UAE hosting the IPL. This includes the Abu Dhabi, Dubai and Sharjah Sports Councils, Abu Dhabi, Dubai and Sharjah Tourism Bodies and the respective government entities — such as the police forces and the UAE ministry of health and prevention, all of who have had strong, proven experience in such activities and we will work together to ascertain the best practices to support and deliver on a successful edition."
Usmani acknowledged that the pandemic has added a new dimension to the tournament despite successfully hosting the first 20 games in 2014.
"Firstly, we are extremely pleased with how the UAE government responded to the virus," Usmani said. "Secondly, we will fully support any requirements stipulated by the relevant health authorities in regards to Covid-19 safety measures and management."