Different spin for Kuldeep Yadav
He looks to address the areas of concern and come back stronger with more variations when action resumes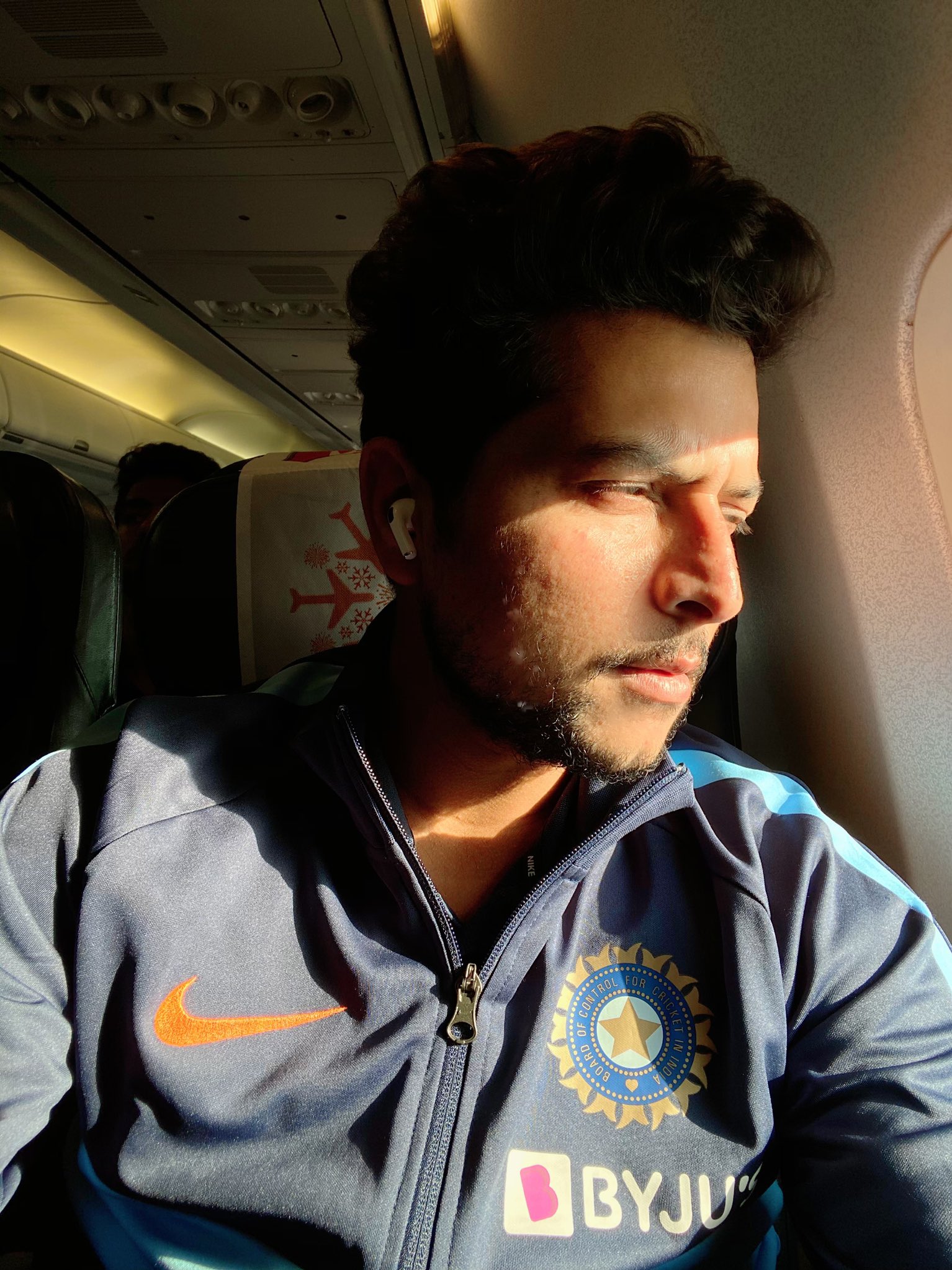 Kuldeep Yadav
(Twitter/@imkuldeep18)
---
Calcutta
|
Published 21.05.20, 10:48 PM
|
---
The Centre's decision to allow sports complexes and stadia to open has come as a relief for many cricketers who had been cooped up in their homes for the past several weeks.
One of them is Kuldeep Yadav. The left-arm unorthodox spin bowler finally took the field on Thursday, training for around a couple of hours with his personal coach Kapil Pandey at Kanpur's Rovers ground.
After a few rounds of running and light weight training, Kuldeep, who in normal circumstances would have been playing for Kolkata Knight Riders in the IPL Joe, worked with his coach on making good use of the crease and landing the ball at one particular spot.
Inconsistency dogged the chinaman bowler last season as he looks to address the areas of concern and come back stronger with more variations when action resumes.
"Well, there are many areas to be honest where I feel I need to work on. I do feel that I need to work on my fielding and on my batting too, but at the same time never forget the basics of my bowling.
"You can never be perfect in everything, but it's our job to give our best and be the best version of ourselves," Kuldeep told The Telegraph.
"I've always believed that your basics must be strong. Being a spinner, the ability to spin the ball is very crucial and obviously, variations are important."
According to coach Pandey, "How Kuldeep uses the crease will be very important, and so will be his wrist positioning. We'll also be working a bit on his action.
"The idea is to keep the batsmen guessing, making sure they're unable to read him."
Batsmen did struggle to pick Kuldeep during his early days in international cricket. But, of late, the 25-year-old has struggled in terms of line and length with his economy rate being well over six, especially in his last three ODIs.
"I think in the long run the advantage dies away because in the initial few matches, even if batsmen find it difficult to face a left-arm wrist-spinner, they get the hang of it with time. So the most important factor is your ability to spin the ball and take wickets at regular intervals," Kuldeep, the first Indian to take two hat-tricks in international cricket, explained.
"Life never moves in a straight line. There are always ups and downs, but there's room for improvement and as long as I keep playing, I'll look to remain positive and improve on my shortcomings," he said.
Elaborating on the aspect of staying positive, Kuldeep added: "I believe that when things don't go your way, you should keep fighting and stay positive because life will be full of ups and downs.
"Definitely, there is a lot of pressure, but I believe if you think negatively, you tend to give up faster and won't be able to achieve anything. So that's the biggest weakness.
"Yes, there are cricketers who have been through depression, so it's important to take help and address the matter in order to come out stronger."
Reiterating on the influence motivator and explorer Mike Horn has had on him, especially during the IPL season with Knight Riders, Kuldeep emphasised that mental conditioning coaches do play a significant role.
Asked how he kept himself motivated during these couple of months of lockdown, Kuldeep replied: "I don't think I'm in a difficult phase. Those who are away from home and don't have a proper meal to eat, they are the ones who are going through really difficult times. When I look around, I realise that I am actually very fortunate."
Kuldeep, though, isn't too perturbed over the prolonged uncertainty surrounding the IPL as well as the T20 World Cup. "Yes, we still don't know whether the IPL and the T20 World Cup will happen or not.
Obviously, right now the main focus is to fight the virus and keep our training patterns in check. Personally, I feel there is still some time to go before we resume playing matches," he signed off.