Didn't agree with all of his views: John Buchanan on Shane Warne
The two never really got along well with each other, something the veteran spinner had stated even in his book No Spin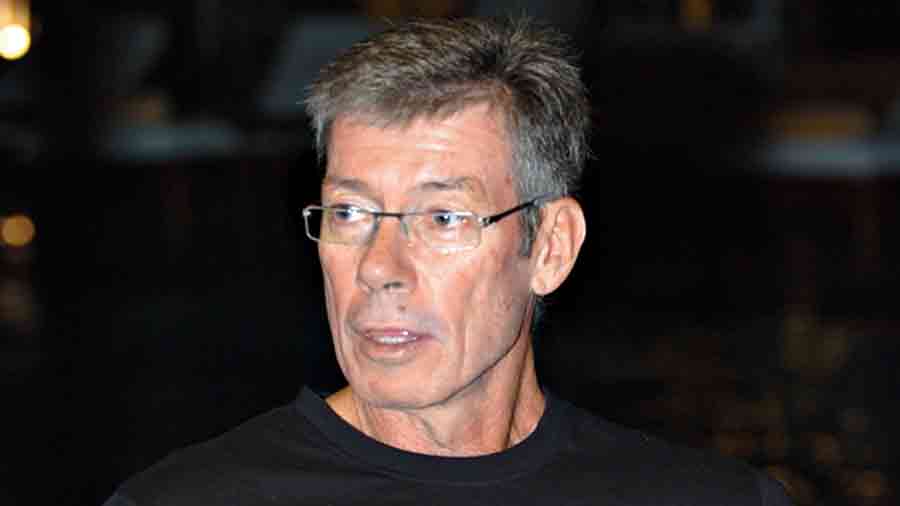 John Buchanan.
File Photo
---
Calcutta
|
Published 09.03.22, 12:25 AM
|
---
Shane Warne had always been vocal about his discord with Australia's two-time World Cup-winning coach John Buchanan.
The spin maestro, who died last Friday, too was an integral part of that successful Buchanan-coached Australian team. But the two never really got along well with each other, something Warne had stated even in his book No Spin.
Like everyone, Buchanan too was in "total shock and disbelief" when he got the news of Warne's demise. But that said, he too is quite upfront about his views on Warne and his relationship with the legend, who he termed "Peter Pan of cricket" during a recent interview with ABC Radio.
"We had different backgrounds, different principles and different ways by which we led our lives. These meant that we would naturally come into conflict over cricket in the main," Buchanan told The Telegraph on Tuesday.
"One of his major objections was firstly echoing the words of Ian Chappell, that the only need for a coach was to get you to and from the ground. His second main objection was that how could a person who did not ever wear the Baggy Green coach Australia.
"These were his strongly held opinions. I just did not agree with them," he said.
The 68-year-old's comments come a day after Sunil Gavaskar said he regretted the timing of his statement that Warne wasn't the greatest spinner as his Indian counterparts and Sri Lanka's Muttiah Muralitharan were better than him. Gavaskar said he shouldn't have been asked a question on a TV show and neither should he have answered it since it meant comparisons had to be drawn. Gavaskar's initial remark had triggered criticism from many, especially those in Australia.
Buchanan also pointed out Warne's desire to coach England following Chris Silverwood's sacking after a disastrous Ashes campaign, which he had expressed to former England bowler-turned-commentator Isa Guha, who mentioned it in her column for News Corp.
"Interestingly, in his later years, Warne had become recognised as a coach, stood behind coach Justin Langer when he was not being supported by senior players within the Australian camp and in the many tributes Isa Guha has revealed how there was an interest in coaching England," Buchanan said.
Was Warne one of the greatest captains Australia never had? Buchanan replied: "One of his strengths was his ability to read players and read the game, which is obviously a key trait for being captain.
"One of his weaknesses though was his up and down emotions which, for a captain in the world of international cricket, is a difficult vulnerability to overcome."
Elaborating on Warne as an individual off the field, Buchanan said: "Warne was flawed like all human beings."