Afghanistan's rise, Dehradun connection & challenges
Interview/Basheer Stanekzai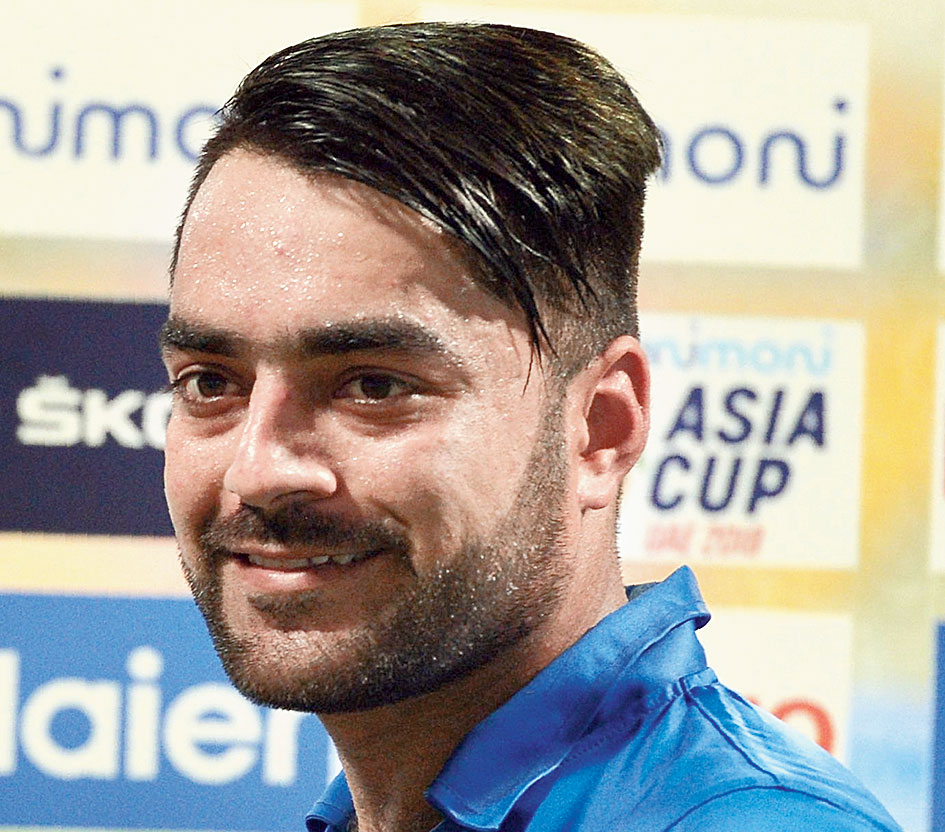 ---
Dubai
|
Published 21.09.18, 09:09 PM
|
---
Basheer Stanekzai, who is the Afghanistan Cricket Board's director of cricket, spoke to The Telegraph over breakfast at the InterContinental on Friday.
Excerpts...
Q Afghanistan's rise to the Elite tier has been nothing short of phenomenal. The pressure is always more on the 10 established Test nations. Has that reality made it easier for your players?
A We had no pressure when we were mere Associates of the International Cricket Council. However, we got ODI status in 2009 and T20I status a year later... Then, of course, came the Test status in 2017. So, the pressure has been on our players for years. Certainly the pressure of fans at home. You cannot imagine what each win means for the people of Afghanistan.
Q Does cricket unite Afghanistan?
A It sure does. The only positive, one could say.
Q I assume the players get affected in a big way by the almost regular blasts and killings at home...
A It's not in our hands. We can, at best, only pray to Allah... Not just the players, even us officials get affected, especially when we are on tour.
Q Getting Phil Simmons as coach has been an inspired move. What made the Board go for him?
A Phil had been a consultant last year and our Cricket Committee unanimously decided on him after Lalchand Rajput... Qualifying for the 2019 World Cup was our priority and Phil had coached our principal competitors, the West Indies and Zimbabwe... He knew them, was conversant with their strengths and weaknesses. We won the Qualifier.
Q Afghanistan, frankly, were very disappointing in their inaugural Test, against India in June...
A I won't disagree. But, believe me, there were genuine reasons. The players had been on fast for a month, and the fasting only ended on the second day of the Test. Then, our key bowlers had just come off white-ball cricket, in the IPL and the T20I series against Bangladesh in Dehradun. Also, in the weeks leading up to the Test, we'd lost our fastest bowler — Dawlat Zadran.
Q When will Afghanistan play their next Test?
A In February or so, most likely in Dehradun. That Test will be against Ireland, who got Elite status at the same time.
Q Will Dehradun be your 'home' away from home?
A Likely... Plus, the Afghan Royals had a connection, so there's a link between our country and Dehradun. We'd like to keep that going... Besides, the local administration made our stay so comfortable and the fans too responded with so much affection.
Q What are the biggest challenges confronting your Board?
A One is marketing cricket and, in the process, earning revenue through TV rights... It's a challenge because some channels are illegally telecasting the matches and, by doing so, are hurting us... Another challenge is waiting for the day when we can play International cricket on our home soil.
Q Some words on Rashid Khan...
A I was the high-performance manager from 2010, so have seen the growth of all these players... Rashid is an exceptional cricketer and doesn't rely on his obvious talent alone... He's such a hard worker, is massively committed and very high on passion.
Q How was Rashid's birthday celebrated on Thursday?
A Some of the players made presentations before the match and, after the thumping win against Bangladesh, a cake was cut... That has become a tradition... Actually, it was Rashid's birthday, but he gave Afghanistan such a memorable present and ensured we topped our Group in the Asia Cup.
Q Back-to-back matches in this killing heat... Isn't it taking a toll on the players?
A I agree... It was boiling in Abu Dhabi (on Thursday) and I don't know what awaits us against Pakistan. The team stayed back in Abu Dhabi, but Bangladesh had to come back to Dubai for their Super Four match versus India... I'm aware India are playing all their matches in Dubai, but this Asia Cup is being hosted by the Board of Control for Cricket in India and the schedule has been drawn up to suit their convenience. I won't be harsh on India, for even we would have the fixtures in a way which would lessen our travel and so on. The Asian Cricket Council had compulsions.
Q One more... What are the Town Hall meetings in Kabul all about?
A The Board officials address questions posed by journalists and the average fan as well. It's a way of communicating and being transparent.