A look at IPL 2022's newsmakers at half-way stage
Some have fired unexpectedly, some have flopped despite big expectations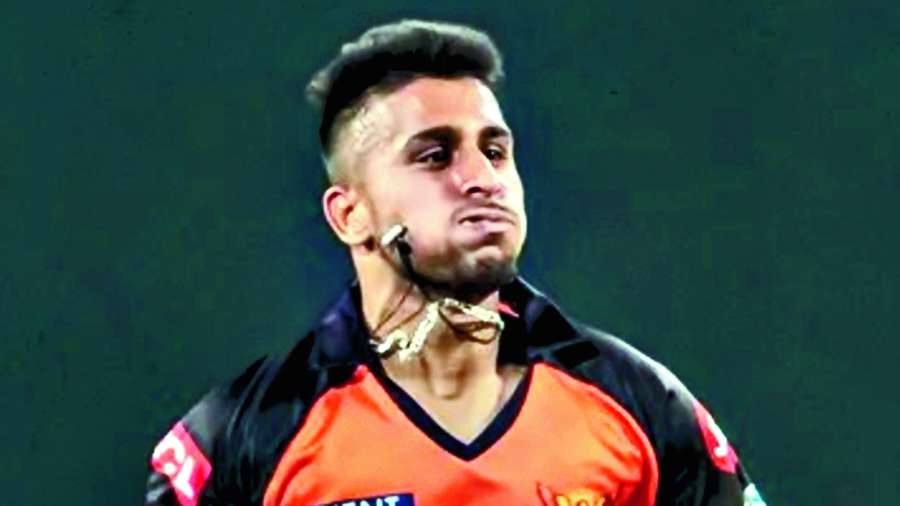 ---
Published 27.04.22, 02:22 AM
|
---
(Rajasthan Royals)
Mts: 8 Runs: 499 HS: 116 50s: 2 100s: 3 Avg: 71.28 SR: 159.42
Three centuries with two half-centuries sum up Jos Buttler's brilliance in the ongoing IPL. His masterful batting has not just been about clearing the front leg and depositing the ball into the stands. The 31-year-old has executed even the cheeky and fancy shots with good effect, proving he can play them at any stage of the game. Buttler is way ahead in the race for the top run-getter with the second-placed KL Rahul (368 runs), the Lucknow Super Giants captain, being far behind him.
Dinesh Karthik (Royal Challengers Bangalore)
Mts: 9 Runs: 216 50s: 1 HS: 66 n.o. Avg: 72 SR: 198.16
Soon to be 37, Dinesh Karthik isn't getting any younger. But age hasn't at all been a deterrent for the wicketkeeper-batsman. Without any doubt, Karthik has been the best finisher so far in this IPL. Karthik, though, hasn't just done the finishing bit, as on some occasions, he also had to do the job of consolidation after a shaky start by RCB. No doubt he is dreaming of making a comeback into the Indian team.
Shimron Hetmyer
(Rajasthan Royals)
Mts: 8 Runs: 227 50: 1 HS: 59 n.o. Avg: 56.75 SR: 171.96
With Buttler giving solid starts on a regular basis, Shimron Hetmyer has taken good care of the slog overs to give the Royals a flourishing finish to their innings. His abilities as a big-hitter were never doubted. He continues to rely primarily on those stand-and-deliver lofted strokes that characterise the modern generation of the West Indies' white-ball specialists. But the difference this time around has been Hetmyer's composure.
Umran Malik
(Sunrisers Hyderabad)
Mts: 7 Wkts: 10 BB: 4/28 Econ: 8.23
Umran Malik had already made some kind of an impression with his raw pace in IPL 2021 in the three matches he had played for the Sunrisers. He hasn't just continued to bowl fast but has also been far more disciplined in terms of line and length. And he has been duly rewarded with more wickets.
Tilak Varma
(Mumbai Indians)
Mts: 8 Runs: 272 50s: 2 HS: 61 Avg: 45.33 SR: 140.20
Mumbai Indians have had a forgettable IPL campaign this year, but young Tilak Varma should be credited for at least making an effort to contribute for his team. The left-handed Varma has been Mumbai's top run-getter so far. Temperament and composure-wise, Varma has certainly been quite impressive as he also looks flexible to bat at any position.
Ayush Badoni 
(Lucknow Super Giants)
Mts: 8 Runs: 134 50: 1 HS: 54 Avg: 26.80 SR: 139.58
Ayush Badoni's numbers may not look outstanding. But that's because he bats in the lower middle-order. The 22-year-old has batted with authority. The 54 on debut against fellow newcomers Gujarat Titans came at a very tough situation for Lucknow, and it only showcased Badoni's mindset.
WHO'S NOT
Rohit Sharma
(Mumbai Indians)
Mts: 8 Runs: 153 HS: 41 Avg: 19.12 SR: 126.44
One of the best players in white-ball cricket, Mumbai captain Rohit Sharma hasn't been able to convert a good start into a big score, which certainly has hurt his team. Surprisingly, even at times Rohit has looked to be well set, poor timing or a mis-hit brought about his dismissal even against the run of play on a few occasions.
Virat Kohli (Royal Challengers Bangalore)
Mts: 9 Runs: 128 HS: 48 Avg: 16 SR: 119.62
Virat Kohli was expected to bat freely in this IPL as he is no longer the captain and work his way to regaining form. Forget batting freely and getting important runs, Kohli's form became wretched in the last five matches of RCB, as he managed only 22 in them. What made matters more embarrassing for him were back-to-back first-ball dismissals. The manner of those dismissals again reflect that it's high time Kohli addresses his issues outside the off-stump before the scenario worsens. 
Ruturaj Gaikwad (Chennai Super Kings)
Mts: 8 Runs: 138 HS: 73 50s: 1 Avg: 17.25 SR: 117.94
The top run-getter last year, Ruturaj Gaikwad has been another surprise non-performing player. Poor shot selection and footwork have been the reasons behind the opener's lean patch, while he also needs to work on his game outside the off-stump.
Ishan Kishan
(Mumbai Indians)
Mts: 8 Runs: 199 HS: 81 n.o. 50s: 2 Avg: 28.42 SR: 108.15
Ishan Kishan began in a sound fashion in this IPL with an unbeaten 81. But since then, the left-handed wicketkeeper-batsman has just fizzled out. He has looked clueless upfront both in terms of shot selection and footwork in Mumbai's last few matches.
Devdutt Padikkal
(Rajasthan Royals)
Mts: 8 Runs: 199 HS: 54 50: 1 Avg: 24.87 SR: 128.38
Devdutt Padikkal hasn't been as successful for Rajasthan Royals as he was for RCB. So far in IPL 2022, the left-handed top-order batsman did get off to decent starts, but conversion has been an issue for him. That spontaneity, which was one of the features of his batting even last season, has been missing this time around.
Venkatesh Iyer
(Kolkata Knight Riders)
Mts: 8 Runs: 126 HS: 50 n.o. 50s: 1 Avg: 18
SR: 102.43
A major hit as an opener and also with his medium pace bowling in IPL 2021, Venkatesh Iyer was another player expected to do even better after having made his India debut in limited-overs cricket. But barring an unbeaten 50, Iyer has nothing much to show for so far.
Varun Chakravarthy (Kolkata Knight Riders)
Mts: 8 Wkts: 4 BB: 1/23 Econ: 8.82
Where's the mystery in Varun Chakravarthy's bowling? That's the answer KKR need to find out as the spinner hasn't been able to deliver at all so far this season. Alongside his inability to take wickets or even check the flow of runs, Chakravarthy has also bowled quite a few no-balls this year.
(All stats till Tuesday's match)
DON'T COUNT OUT
RASHID KHAN (GT):
Mts: 7 Wkts: 8 BB: 3/22 Econ: 6.50
ANDRE RUSSELL (KKR)
Mts: 8 Runs: 227 HS: 70 n.o. 50s: 1 Avg: 45.40 SR: 180.15 Wkts: 10 BB: 4/5 Econ: 10.43
GLENN MAXWELL (RCB)
Mts: 6 Runs: 124 HS: 55 50s: 1 Avg: 24.80 SR: 177.14
MUSTAFIZUR RAHMAN (DC)
Mts: 6 Wkts: 5 BB: 3/23 Econ: 7.87