Craig McMillan faults India's shot selection
McMillan also lauded New Zealand's seam-bowling duo of Tim Southee and Trent Boult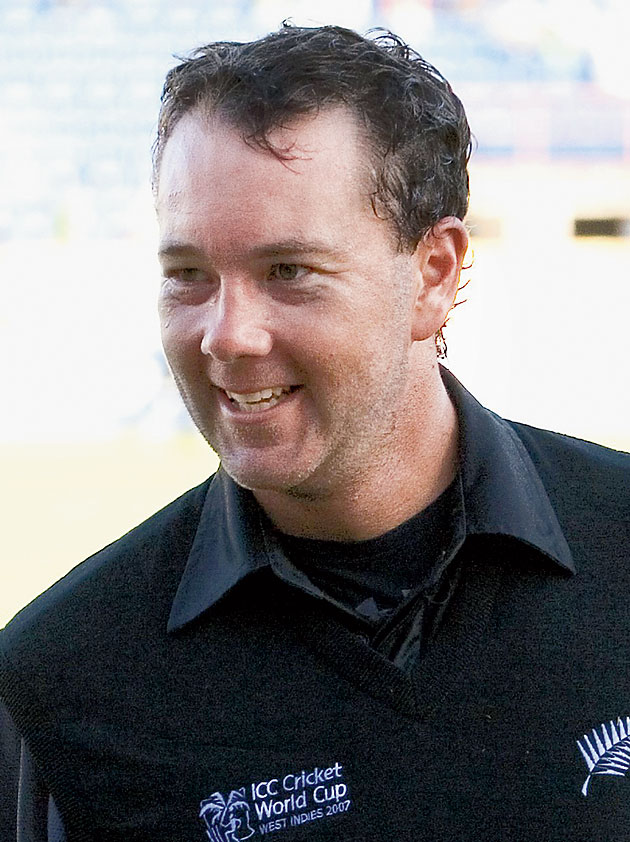 Craig McMillan
Telegraph picture
---
Wellington
|
Published 25.02.20, 08:00 PM
|
---
Former New Zealand middle-order batsman Craig McMillan said Indian batsmen "throwing their hands at the ball like they do in India" will not work here.
Indian batters' inadequacies in adverse conditions were exposed as they crashed to an embarrassing 10-wicket defeat in just over three days in the opening Test here on Monday.
"They didn't make any adjustments with the way they played. They threw their hands at the ball like they do in India," he told Radio Sport on Tuesday. "When the ball doesn't bounce above knee height, you can get away with some of those shots. In New Zealand, you don't."
McMillan also lauded New Zealand's seam-bowling duo of Tim Southee and Trent Boult. "When the ball is swinging, and it did for most of that Wellington Test, Boult and Southee are geniuses," he said.
He rated it "a terrific performance" from the Black Caps.
"I haven't seen India — the number one Test side in the world — dismantled like they were over those four days in the first Test," he said.
New Zealand head coach Gary Stead, on the other hand, said he was a bit surprised by India's abject surrender, though he is expecting a strong comeback in Christchurch.
"It was a bit of a surprise, but it was also due to the pressure we put on those guys for long periods of time. You get Trent and Tim to operate in our conditions and both were outstanding," Stead said. "Trent's freshness after being out for eight weeks added spark."
Stead had a subtle warning for the Indian team, saying touring New Zealand could be as tough as playing in some of the other countries.
"We want teams to believe that it is as tough in New Zealand as it is playing anywhere else in the world. That's a pride thing."