Simona Halep looks at silver lining
'I take it positively, because I am now the defending champion for two years'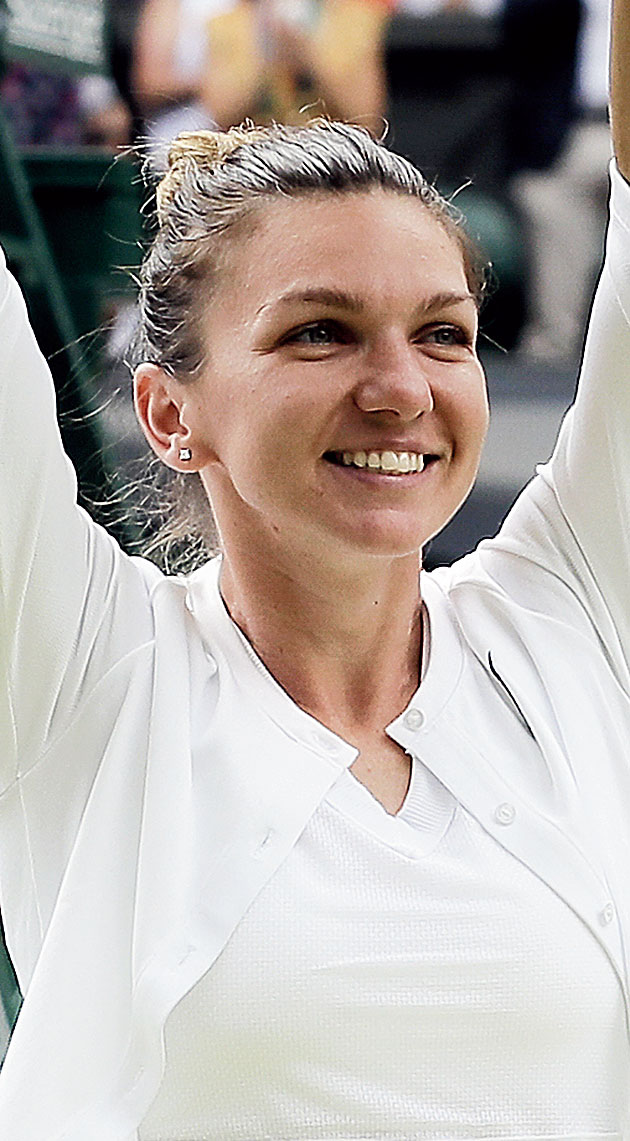 ---
---
Simona Halep is trying to look on the bright side regarding the suspension of the tennis season due to the coronavirus pandemic, which means at least she will be referred to as reigning Wimbledon champion for two years.
The Romanian former world No.1 produced a flawless performance to beat Serena Williams in last year's final but this week's cancellation of the grasscourt Grand Slam means she will not get to defend her title this summer.
Halep, 28, is currently back in her native Romania where she has been locked down at home for 22 days.
Asked about the Wimbledon cancellation, announced on Wednesday, Halep told Eurosport's Tennis Legends vodcast: "I take it positively, because I am now the defending champion for two years. So, I have to live with that for one more year so that's a good thing again.
"I am excited that I will be able to play the first match on (the) Tuesday I think on Centre Court. So, I really want to make this experience. It's going to be great for sure."
The WTA Tour and ATP Tour have been shut down until the middle of July, at least, but Halep is geared up for a longer suspension of the season, possibly the whole year. "I know that the worst scenario in my head is that this year is going to be cancelled and, yeah, I'm sure we're going to overcome this period if we listen and stay home safely," she said.
"For the moment, I think it's going to be longer than July. We hope for the US Open (scheduled for August 31 to September 13) but it's not sure because New York is struggling now."