In 'weird' game, Petra Kvitova's ball boy moment
Audience is an engine for me, says two-time Wimbledon champion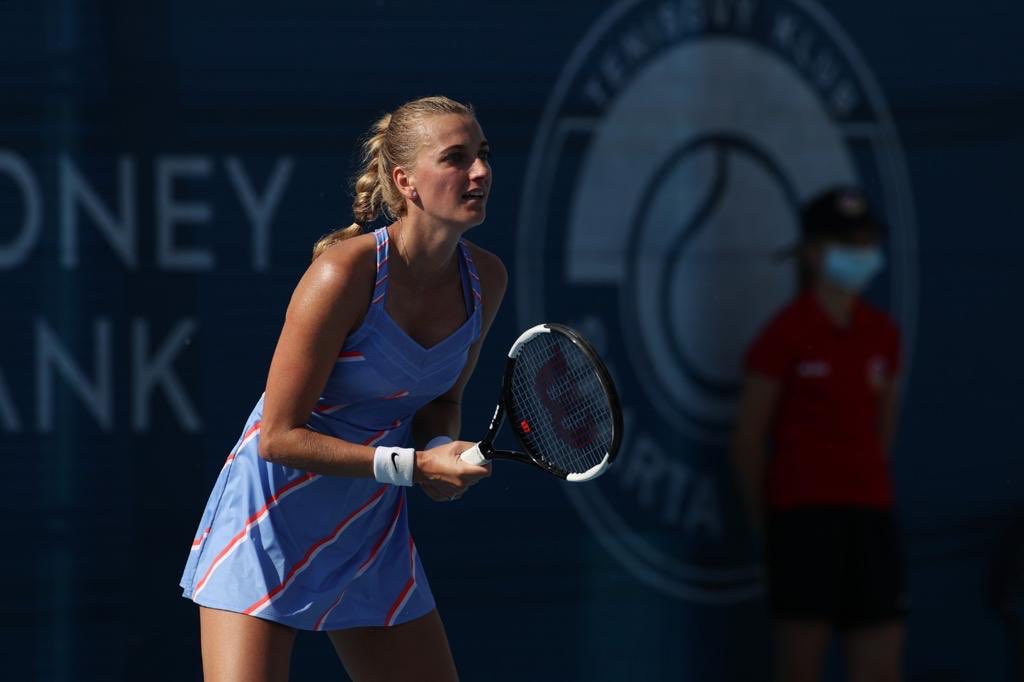 Petra Kvitova
(Twitter/@Petra_Kvitova)
---
Prague
|
Published 27.05.20, 09:56 PM
|
---
A little ball boy peeking from behind a fence gave Petra Kvitova the only touch of the fan support she misses at a Prague tournament played behind closed doors.

"It was after I played a decent passing shot down the line," said Kvitova, after she beat doubles specialist Barbora Krejcikova 7-6(3), 6-2 on Tuesday. "I ended up near the fence and he said 'nice one!' to me. So I answered: 'Thank you'," the two-time Wimbledon champion chuckled.
But she conceded it felt "very weird" to play without an audience at the tournament marked by strict hygienic measures designed to curb the spread of the coronavirus pandemic.
"The audience is crucial, it's an engine for me," said the 30-year-old world number 12. "It feels very strange. I thought I might cheer for myself quite a few times or say something aloud and then I decided not to," she said of the rather solemn atmosphere.
Her two friends sitting by the court called on her to "tear" a few times, while her coach limited himself to just a few subdued "pojd" ("come on"), which is Kvitova's trademark cheer.
"I thought at least the coach could clap for me and it didn't happen. It was really weird," said Kvitova.
And, recalling the ball boy moment, she added: "It was a good shot. Normally I would have yelled."
Kvitova has said she would prefer Grand Slams did not take place as opposed to playing them behind closed doors.
"I have my age and of course I would like to play another Grand Slam, but if it's like this, I'd rather cancel them," Kvitova said.
"Playing a Grand Slam is the greatest thing there is and playing without fans who are our engine doesn't look nice to me and the Grand Slam doesn't deserve it," she added.
This year's French Open has been moved to September, Wimbledon has been cancelled and the WTA tour will not resume until at least July 20 due to the Covid-19 outbreak.
This week's competition in Prague has eight men and eight women in separate draws.
There will be referees and ball boys at the tournament, but they will not hand towels to those on the court.
"It's not ethical not to shake hands and just give a racquet bump, I think that's the most unpleasant thing I'm in for," Kvitova said.
"The hardest thing will be to find the rhythm, we haven't played a match for a very long time," said Kvitova.
"I hope nobody expects us to play fantastic tennis, because it may happen or it may not," added the world No. 12.