Pay cut necessary for survival: David James
James said he would love see Liverpool as champions if English Premier League season doesn't restart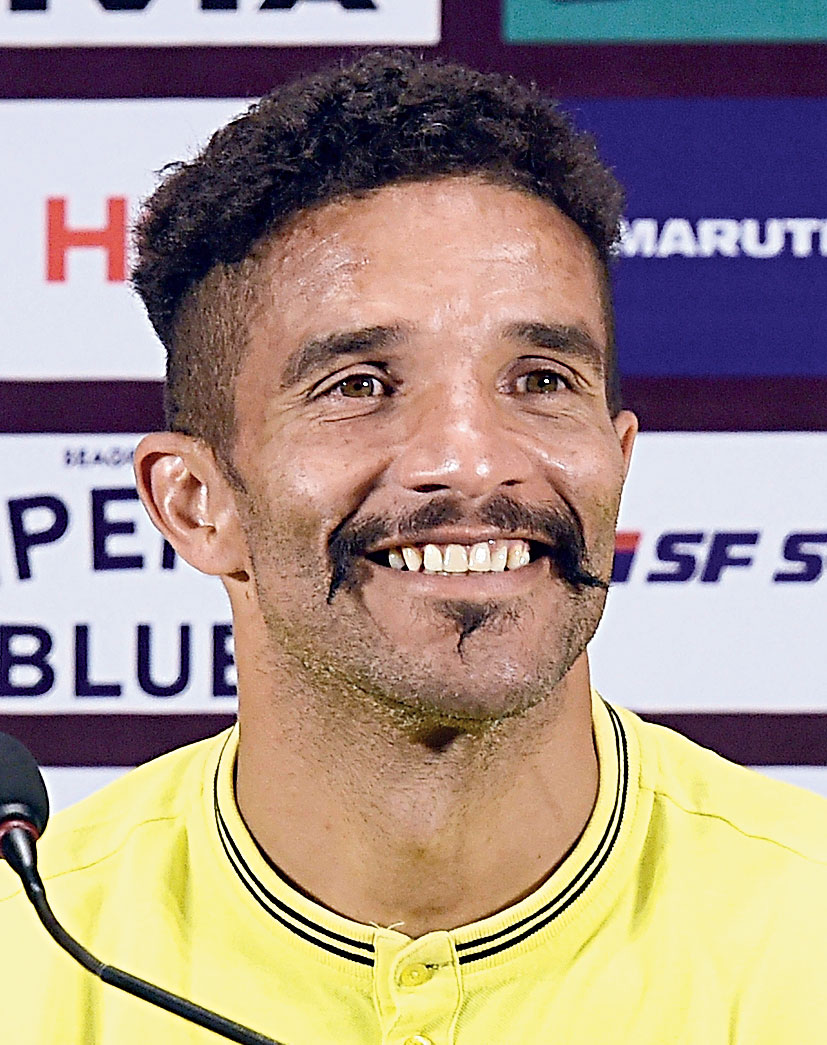 ---
|
Calcutta
|
Published 24.04.20, 07:36 PM
---
Former England goalkeeper David James feels a pay cut is absolutely necessary for smaller English Premier League clubs to survive.
Earlier this month, the Premier League proposed a 30 per cent pay cut, but the Professional Footballers' Association said that may harm Britain's National Health Service. The Premier League is suspended from mid-March due to the Covid-19 pandemic.
"I believe a pay cut is necessary to order to help the Premier League clubs survive in what could be a doomsday scenario. It would be catastrophic for some Premier League clubs because as a business they need to generate and make money for the simple reason of surviving.
"The money a Premier League club earns from television rights has not been paid because of the lack of matches on television. That means some clubs, running over 85 per cent wage expenditure, would have to pump in £50m to £100m. And that would be enough to break some clubs. So from the point of view of the smaller clubs, it's a matter of existence. The pay cut is now necessary at the business operations level, for the Premier League's existence from the clubs' point of view," James told The Telegraph.
With the UK government's lockdown measures recently extended by a further three weeks, it is believed that June 8 is the earliest possible restart date for the Premier League.
James, however, thinks it's too early to get excited about it.
"I do not think there is enough time for football to return in June-July. With the absence of training at this point in time, we are looking at a pre-season in mid-May. A football club looks for a pre-season of six to seven weeks. That takes us to the beginning of July. The overriding factor has to be the safety and health of everybody involved," the former Liverpool goalkeeper, now a football expert on Sony Pictures Sports Network, said.
There is a clamour for sports to restart without its main player — the fans.
James is not averse to that. "It is probably the best way from the stakeholders' point of view. I was discussing with the people involved in the Premier League, casually of course, and the idea is you don't need the fans. You just the need an opposition and television cameras to have live football."
Liverpool are runaway leaders in the Premier League with 82 points from 29 matches. James said he would love see Liverpool as champions if the season doesn't restart. "I would love to see my former club as champions if there is no more football. It's just because of the number of points they have amassed."
Uefa on Thursday said it is "preferable that suspended domestic competitions restart with a different format in a manner which would still facilitate clubs to qualify on sporting merit".
James said: "I would go with what is being used in modern-day cricket match. And that is probability. I know there are guys who collate football stats and I am sure they have defined the probability of the outcome. The resistance would come from teams like Bournemouth, Aston Villa and Norwich City, who have under-performed and are on the brink of relegation," he said.