Sourav Ganguly, under whose captaincy Jacob Martin made his India debut in September 1999, has joined the effort to put the Baroda stalwart back on his feet.
The 46-year-old Martin has been on ventilator support after a two-wheeler accident on December 28. As the cost of treatment is prohibitive, the family needs monetary help.
Seeking financial assistance is usually a sensitive matter, but Martin's family gave the go-ahead to Sanjay Patel, a former secretary both of the Board of Control for Cricket in India and the Baroda Cricket Association, to request friends for help. After all, the only consideration is to save Martin's life.
Besides playing 10 ODIs for India, Martin captained Baroda to victory in the Ranji Trophy (2000-2001 season).
Sourav got in touch with this reporter on seeing the Martin-related report in Sunday's edition of The Telegraph. He said: "Please let me know how I can reach out to Martin's family."
Deeply concerned, Sourav added: "Martin and I have been teammates and I remember him as a quiet, introvert-type of person…
"While praying for Martin's speedy recovery, I'd like his family to know that they don't stand alone."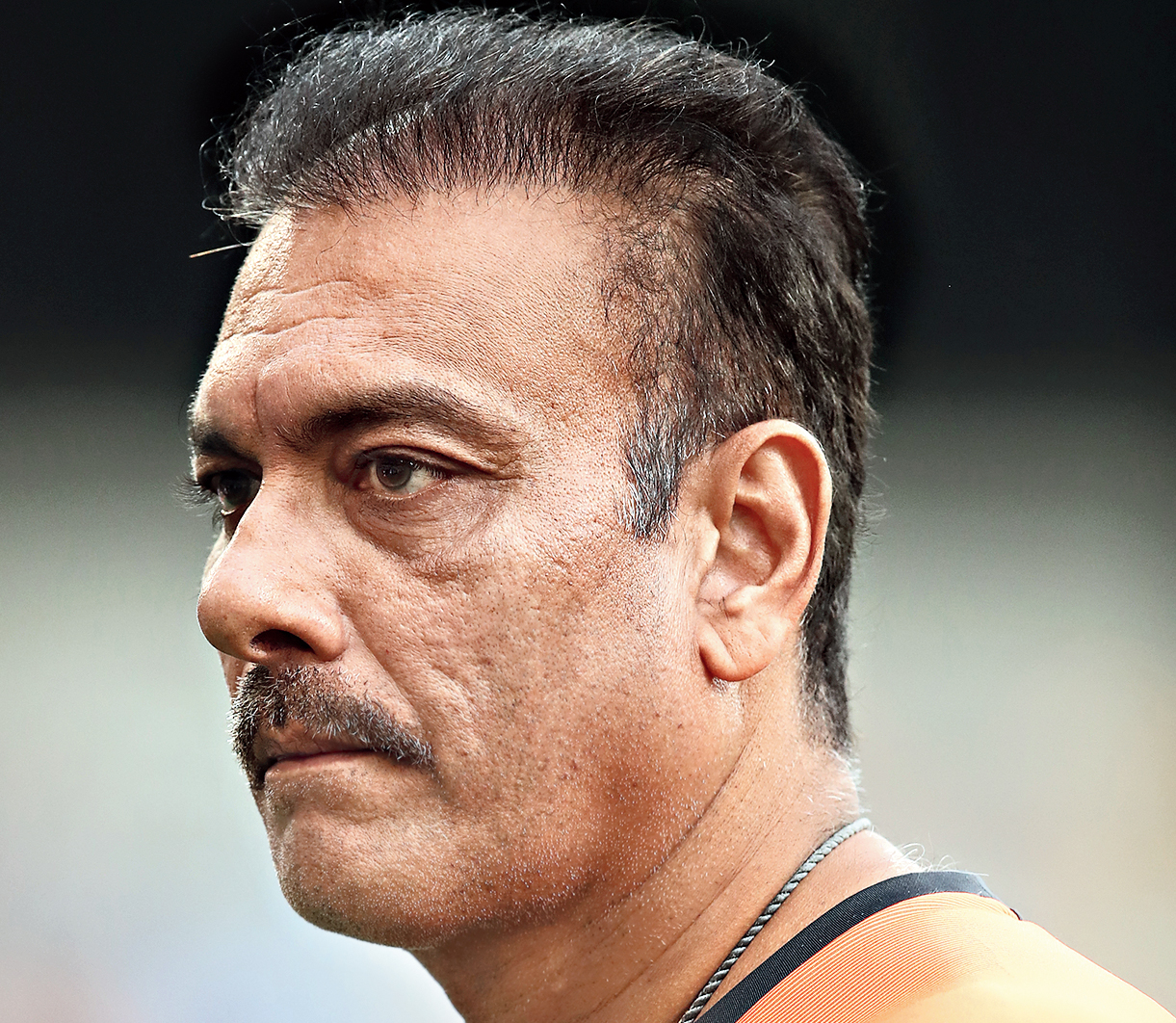 Ravi Shastri The Telegraph file picture
According to Patel, India's head coach Ravi Shastri, who landed in New Zealand with Virat Kohli and Co. during the day, has also assured whatever assistance is required.
"It's overwhelming that Zaheer Khan, Yusuf and Irfan Pathan, Munaf Patel, Sourav and Ravi, among others, have come forward to extend a helping hand in this time of distress for Martin's family," Patel stated.
Patel informed that, for a limited period of time, the doctors at the Sterling Hospital are weaning Martin off the ventilator. "Right now, it's about all of us keeping fingers crossed," Patel observed.
While the Board has come forward with Rs 5 lakh from the Benevolent Fund, much more needs to be done by the organisation.
Vinod Rai, the Supreme-Court appointed Chief Administrator, went all out to save Board CEO Rahul Johri's job. He must now show the same zeal in saving the life of a former India cricketer and a Ranji Trophy-winning captain.
Surely, Johri alone cannot be invaluable.
Of the 10 ODIs that Martin played, in a 25-month period ending October 2001, five were under Sourav and the remaining five under Sachin Tendulkar's captaincy.
Martin's best coincided with the Great Era of middle-order batsmen, so his India appearances necessarily had to be limited. However, Martin totalled over 9,000 First-Class runs at a very good average of 46.65.