Babul Supriyo defends his criticism of Hanuma Vihari
The Indian batsman sent social media into raptures on Wednesday with his simple two-word response to the union minister's tweet on Monday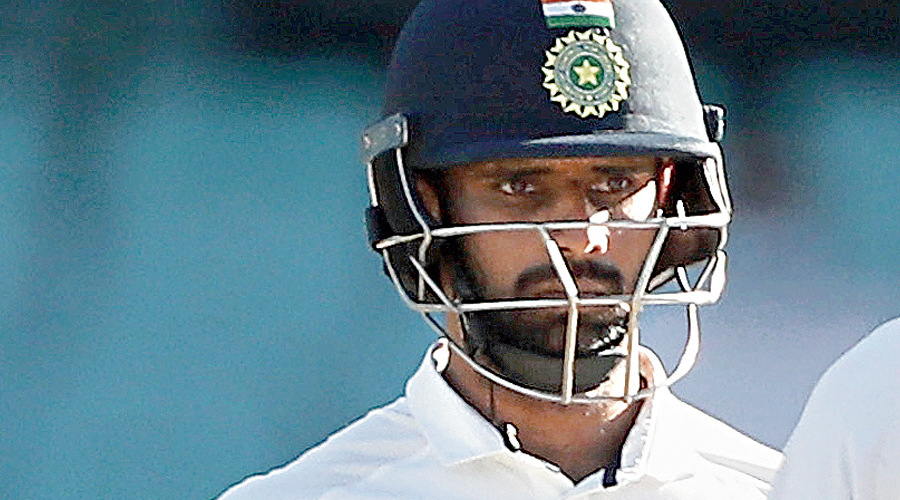 ---
---
Union minister Babul Supriyo has defended his criticism of India batsman Hanuma Vihari, whose heroic match-saving innings on the last day of the Sydney Test earned him praise but drew flak from the BJP MP from Bengal.
Vihari sent social media into raptures on Wednesday with his simple two-word response to Supriyo's tweet on Monday criticising the batsman — whose surname the minister wrote as 'Bihari' — for his low strike rate in the innings.
"*Hanuma Vihari," was the response tweeted by the India batsman on Wednesday.
Supriyo has defended his criticism of the batsman.
"Yes, I may have mis-spelt his name. But I stand firmly by what I had said. His was a valiant innings but standing & hitting just the BAD balls for boundaries, which he did thrice in the last 3 overs, could have got India a historic win. That's my opinion & I have the right to have one," Supriyo said in a WhatsApp text message received by The Telegraph at 2.22am on Thursday.
Supriyo had alleged on Monday that Vihari had "murdered" cricket.
"Playing 109 balls to score 7 !That is atrocious to say the least Hanuma Bihari has not only killed any Chance for India to achieve a historic win but has also murdered Cricket.. not keeping win an option, even if remotely, is criminal. PS: I know that I know nothing abt cricket," Supriyo, the BJP MP from Asansol in Bengal, had tweeted at 11.31am on Monday when Vihari, struggling with a hamstring injury, and Ravichandran Ashwin were engaged in their heroic fightback.