Baba plays 'baby' games to dodge lockdown blues
With this Covid-19, everyone is worried about their loved ones and their future: Diawara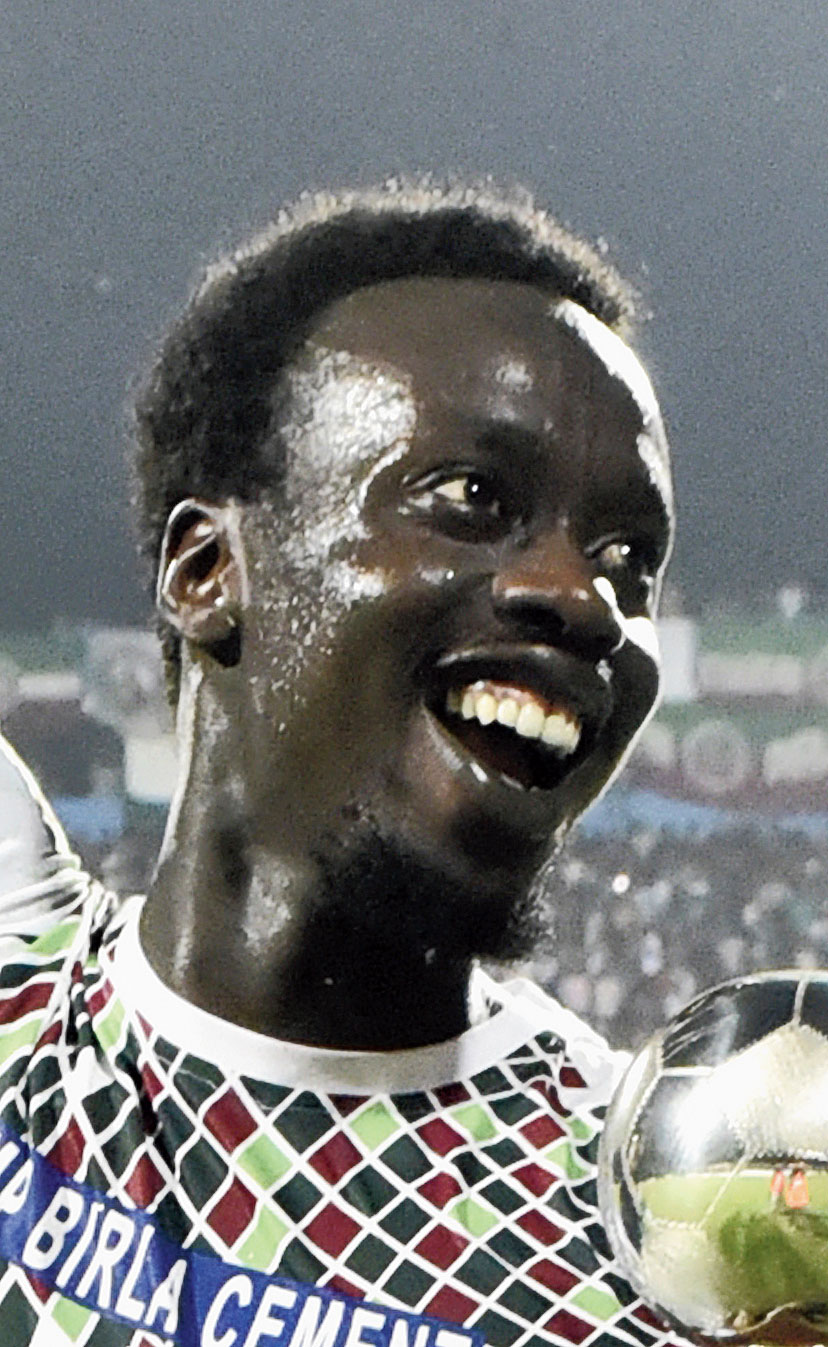 Baba Diawara
Telegraph picture
---
Calcutta
|
Published 14.04.20, 07:27 PM
|
---
If the world was its normal self now, Baba Diawara would have been basking in the glory of scoring the all-important goal against Aizawl FC that gave Mohun Bagan their I-League title and would have been planning his future.
But, these are extraordinary times. With the coronavirus pandemic taking the world in its grip and leading to a countrywide lockdown, the Senegalese striker is stuck in his Rajarhat home here.
"I am spending time with my family at home. My four-month-old daughter Aicha is keeping me busy. I love playing with her and that is something I am doing a lot these days," the Mohun Bagan striker told The Telegraph.
As a professional footballer, fitness is a concern for the former Sevilla player. "I am doing some exercises. Since we can't go out, that is the best I can do," he said.
Watching movies with wife Nene Ba is also helping him spend time. "I do watch Indian films a little, but I mostly like American movies," he said.
With the world of sport coming to a standstill, how worried is he about his future?
"I will leave that to God. I will let him decide my future. Right now we all need to fight to make Covid-19 go away," he said. "I am taking all the recommended precautions that doctors and health workers are advising. I am staying at home as instructed. That is all we can do at this hour."
Diawara's WhatsApp display picture shows a stunning woman in traditional Senegalese dress — his mother. "Thankfully, my family back in Senegal is doing fine. We video call every day," he said. "But of course I am worried. With this Covid-19, everyone is worried about their loved ones and their future."
Back to the game that is his life, Diawara was unwilling to take credit for Bagan's stunning I-League win.
On March 10, before the world's focus turned to the deadly virus, Diawara produced a spectacular strike in the 80th minute against Aizawl FC to ensure the I-League title for Mohun Bagan. That solitary goal at the Kalyani Stadium changed the match, which was meandering towards a tame draw. Diawara's late goal ensured the required three points that took Mohun Bagan's tally to an unassailable 39 points from 16 matches.
But Diawara is modest in his claim. "Each player gave his 100 per cent in that match. Only, I got the chance to score, thanks to Allah," he said.
Diawara feels the merger of ATK with Mohun Bagan is a positive move. "Since the teams agree, I feel it is a positive move. However, I don't know yet if I am going to be part of the team. I don't have any proposals yet," he said.
Diawara is also of the view that the standard of the I-League is pretty high. "It is a good league. There are quality players taking part," he added.
Asked about his experience while playing for Sevilla, the striker who looks up to Lionel Messi, said: "It was a learning experience for me. There were many good players. I was young but I learnt a lot there."