Australian Prime Minister Scott Morrison looking forward to Smith batting again for Australia
Glenn McGrath's Foundation gets a massive boost from Canberra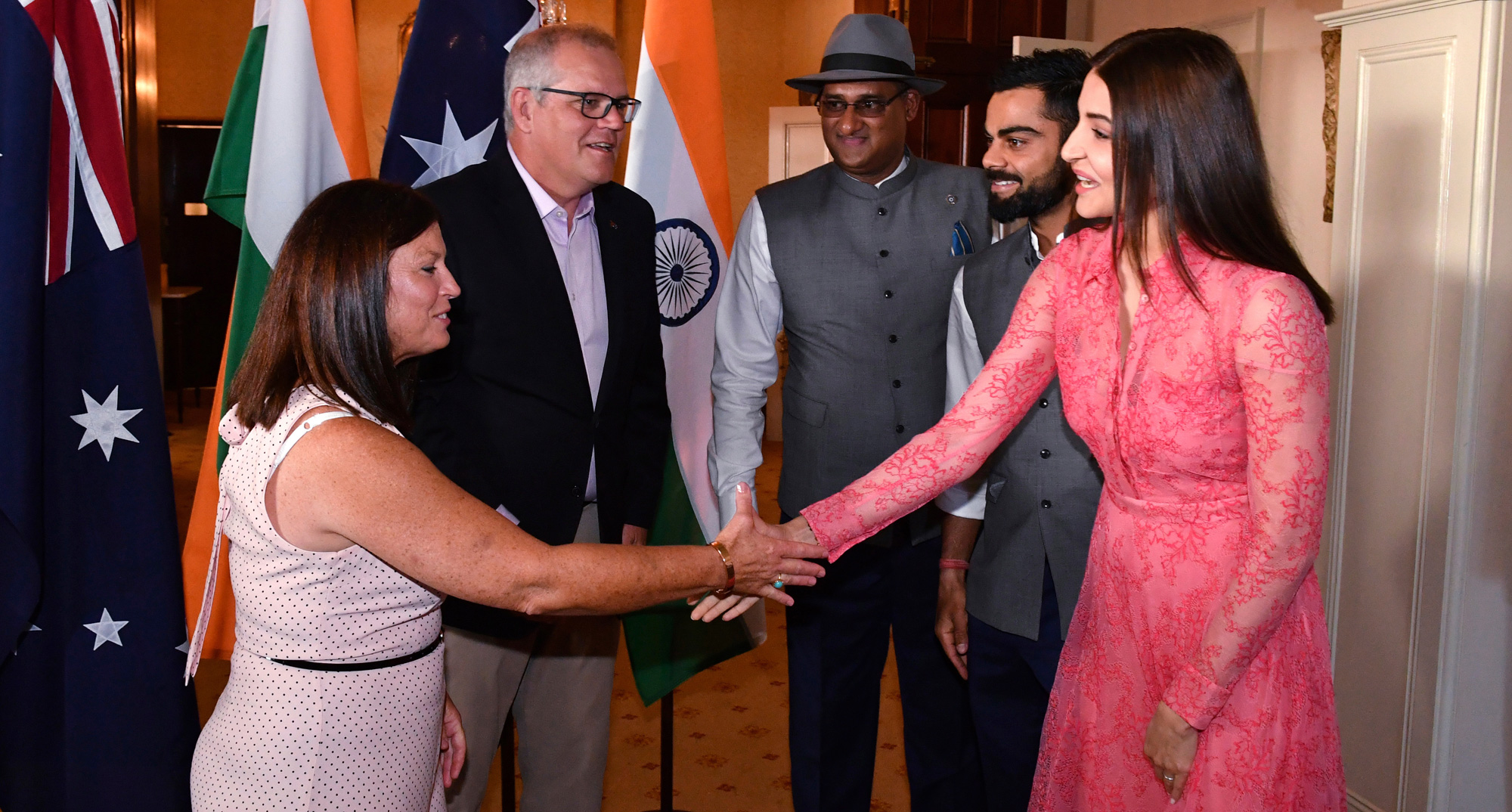 ---
|
Sydney
|
Published 05.01.19, 09:13 PM
---
Australia's Prime Minister, Scott John Morrison of the Liberal Party, spoke to The Telegraph on Saturday afternoon after the Jane McGrath Day function in the Entertainment Quarter of Fox Studios.
Fox Studios is right next to the Sydney Cricket Ground (SCG).
At the function, Prime Minister Morrison pledged a Federal contribution of AUD 27 million over a four-year period to the McGrath Foundation, headed by Glenn McGrath.
The Foundation, in memory of Glenn's first wife, Jane, works for breast cancer patients and funds specialised nurses.
"Glenn's achievements go beyond statistics. He's been a great cricketer and a great Australian...
"Indeed, Glenn's a great dad, a wonderful husband and a true community leader. He's turned the loss of a wife and mother to his children to something amazing...
"Out of the ashes of a personal tragedy has emerged the McGrath Foundation," is how a casually dressed Prime Minister Morrison applauded Glenn.
In his address to the very impressive high-tea gathering, Glenn said: "Tough times put life in perspective..."
Glenn clarified that Canberra already supports the McGrath Foundation and the AUD 27 million pledge was actually an additional amount.
That's even better.
The SCG, of course, turned pink to mark yet another Jane McGrath Day and there was a drive to collect donations for a "priceless cause."
Now, excerpts from the brief (but absolutely exclusive) interaction with Prime Minister Morrison...
Q Prime Minister... Congratulations for supporting Glenn's initiative in such a big way...
A Thank you. As I said in my speech, Glenn has engaged in a worthy cause.
Q You hosted the India and Australia teams at your residence ahead of the SCG Test. Who has been your favourite cricketer?
A Rodney Marsh.
Q Why?
A Because, for me, the best words in cricket have been 'Caught Marsh, Bowled (Dennis) Lillee'... It used to be such an awesome partnership.
[For the record, Marsh took 95 catches off Lillee in Tests and 22 in ODIs.]
Q That's a fascinating reason...
A Besides, I'd fancied myself as a wicket-keeper (like Marsh).
Q After Marsh?
A (Smiles) Glenn, of course. I loved watching him bowl.
Q Glenn retired 11 years ago. So, your favourite from more recent times...
A I'd say Steve Smith. In fact, I'm looking forward to watching him bat (for Australia) again.
Q Smith was involved in a major controversy, which led to his being banned till March this year...
A No, no... Nothing more.
Q One more question Prime Minister... Your impressions of India's Prime Minister, Narendra Modi?
A Mr Modi is an inspirational leader and I've met him. We get along well.
Postscript: Smith has clearly been missed in the ongoing Australia vs India Test series. The hosts may end up losing 1-3, giving Virat Kohli's India a first in Australia.