'83 teammates salute Yashpal Sharma, practitioner of badaam shots
The member of India's 1983 World Cup-winning squad and second highest scorer in the tournament after Kapil Dev died following a heart attack in New Delhi on Monday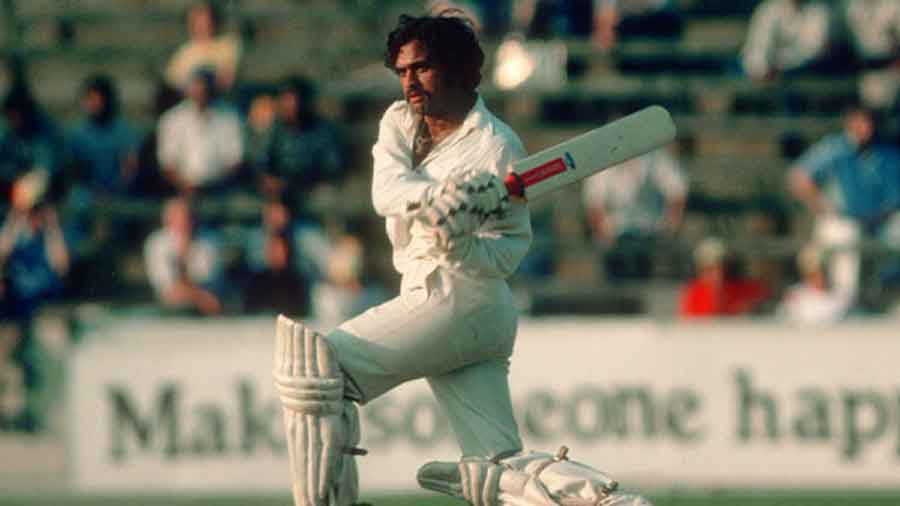 ---
Published 14.07.21, 01:27 AM
|
---
Yashpal Sharma, a member of India's 1983 World Cup-winning squad and the second highest scorer in the tournament after Kapil Dev, died following a heart attack in New Delhi on Tuesday morning. He was 66 and is survived by his wife, two daughters and a son.
The news sent shock waves through the cricketing fraternity since he was still considered to be one of the fittest members of that historic squad.
Yashpal represented India in 37 Tests and 42 ODIs between 1978 and 1985 and made his India debut in 1978 in an ODI against Pakistan at Sialkot. The following year he made his Test debut at Lord's and played in three of the four Tests in the series.
A gutsy improviser, Yashpal was known for his resilience on the field. Those traits were in full display during the course of a 316-run stand with Gundappa Viswanath, who made 222, against England in Chennai, 1982. Yashpal contributed 140, his second and final Test century.
"He was an active member of our '83 WhatsApp group, always sending motivating videos and inspiring people. I had spoken to him only two days back and he had promised to do a recording for my YouTube channel show through Zoom tonight," Syed Kirmani recounted to The Telegraph on Monday evening.
"This morning around 9.30 a message from Sandip Patil suddenly popped up, 'this can't happen, I can't believe this'. That is how I came to know about the loss," the wicketkeeper-batsman said.
Another member of the 1983 squad, Balwinder Sandhu, who was Yashpal's roommate in the tournament, said: "The '83 team is like a family, one of our family members is no more, it is so shocking."
The flicked six off Bob Willis in the '83 semi-final is now part of folklore and his teammates often used to term his strokeplay as "badaam shots" for the sheer power and timing he infused. The phrase emanated from his penchant for having a few groundnuts every morning soaked in water.
It was just not about his deeds on the cricket field.
Off it, he always came across as someone who was a shrewd tactician and great thinker.
He served as a national selector in two stints — from 2004 to 2005, and later from 2008 to 2011. He was part of the national selection committee that picked rookie Mahendra Singh Dhoni for the 2004 Bangladesh tour under Sourav Ganguly's captaincy. When India regained the ODI World Cup in 2011, he was again on the panel.
Yashpal was among the first to grab a stump as a souvenir at Lord's during the '83 final after India stunned the West Indies. He also beat his teammates in the eternal journey.