WWDC21: Apple showcased the power of upcoming devices
Looks like Apple is trying to make the iPhone come across as the only gadget users need to carry while leaving home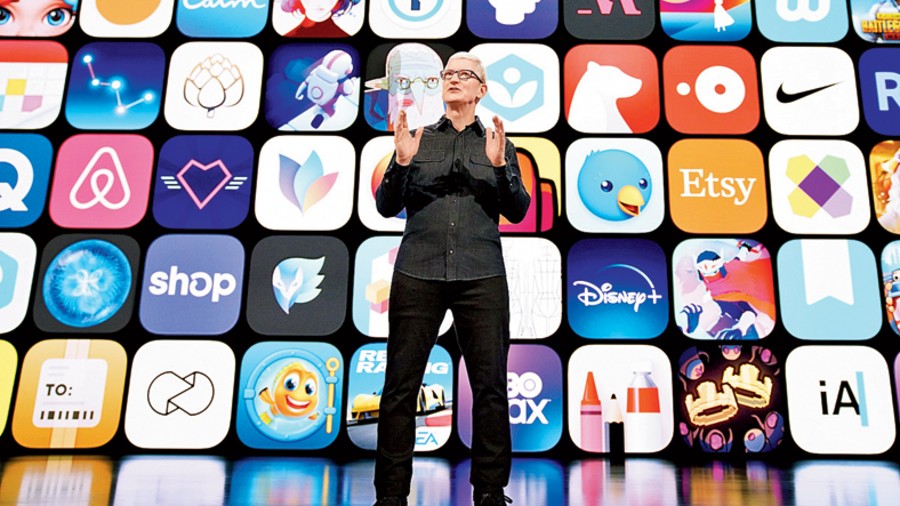 ---
Published 09.06.21, 01:37 AM
|
---
From the looks of it, Apple is trying to make the iPhone come across as the only device users need to carry while leaving home. The latest edition of WWDC — a virtual event — showcased the power of the upcoming iOS 15, iPadOS 15, macOS Monterey and watchOS 8. Privacy is, of course, at the heart of all the new improvements coming our way. For example, iOS 15, which is coming in fall, will add an App Privacy report that will tell users what data apps are collecting about them and show if an app gained access to things like the photo album, contacts list or microphone. On the other end of the spectrum is how Apple is trying to replace physical keys. CEO Tim Cook's team members have said the company is making it easier to use digital keys to unlock doors at homes, offices and hotels. Hyatt Hotels plans to use the technology at more than 1,000 properties beginning in the fall. Let's take a look at some of the big updates.
FaceTime becomes more accessible
More than a year into the pandemic, and Apple is bringing some serious changes to FaceTime. So far the videoconferencing app has allowed video chat for immediate calls; it's time for scheduled ones, which come with sharable links, just like on Zoom. Apple hasn't stopped there. These links will also work via the web for people on Android and Windows devices, which shows the company's intent to make the iPhone more friendly towards the non-iPhone crowd.
Giving it an edge over, say, Zoom and Google Meet, calls made on FaceTime will sound much better and more "lifelike". With spatial audio feature, FaceTime calls are expected to sound as if you are in the same room as the other speakers. If the person on the right of your screen is talking, the audio will come from the right speaker, which improves the experience. And users will now have a grid view to see other people.
Privacy remains central to the Apple philosophy
On iOS 14, the big change has been around how apps access and share our data. It gave users a clear choice whether they would like to be tracked for advertising purposes. The App Tracking Transparency framework didn't go down well with the likes of Facebook but it has come as a relief for users. This time, it's goodbye to IP tracking. So far, Intelligent Tracking Prevention has helped protect Safari users from unwanted tracking. The technology just got stronger because it can hide the user's IP address from trackers, meaning the user's IP address cannot be connected to activities across websites, stopping trackers from building profiles.
The other big change comes in the Mail app. There are mails that can track pixels, giving third parties insight into if you are checking their messages. Mail will also now hide user IP addresses by default.
Seeing is believing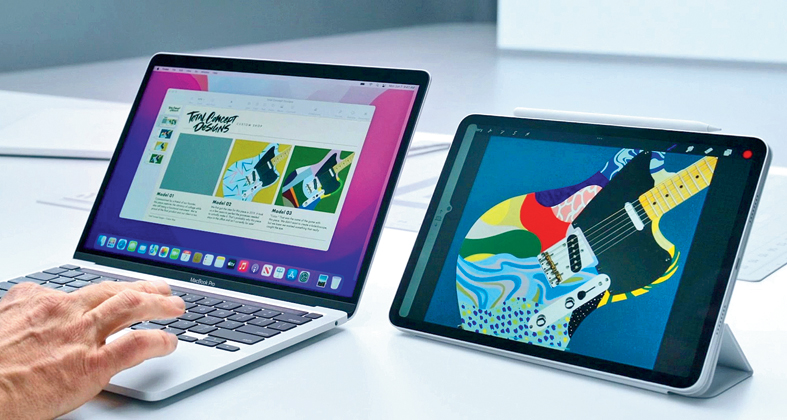 Call it cutting-edge technology or a way to make loyal Apple users happy, the Universal Control feature is one of the coolest presentations in recent times. The update to MacOS, called Monterrey in its next version, involves more than one of your Apple devices. What we have seen so far is the possibility of opening a news article on the iPhone and then taking our reading to the MacBook or copy-pasting links from the iPad to the iMac.
With Universal Control, a single mouse and keyboard can navigate across multiple Apple devices at once. During the demo, three devices were placed in line – an iPad, MacBook and iMac. With the feature, you can drag and drop files across devices, which is extremely helpful if you work with video or pictures all the time. Further, it shows the power of Apple silicon.
Let's talk about health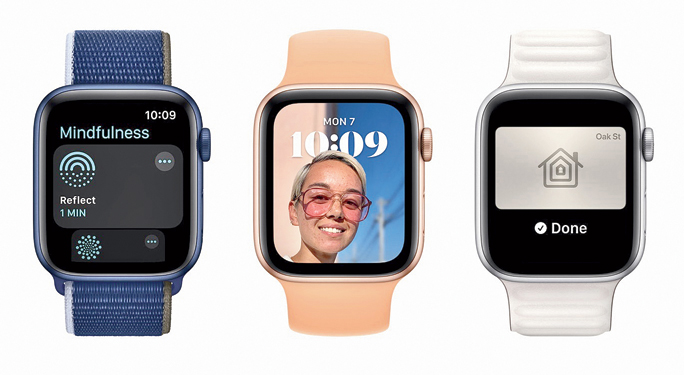 The Health app and Apple Watch are among the best in the industry. Once you strap on the Watch or carry the iPhone around with the Health app running, it can collect a lot of useful data about your heartbeat, walking/running habits and so on. Apple Health can use your step-tracking data to understand what it calls "walking steadiness", a measurement that takes into account one's gait and balance and shows you how to keep an eye on your health. It can recommend improvements to your steadiness while walking or inform if you are at an increased risk of falling.
With watchOS 8 comes the new Mindfulness app, which takes the Breathe app forward. The new animations and other features will help you relax. Plus, the Fitness app is getting more workout options, like tai chi and pilates.
Better at multitasking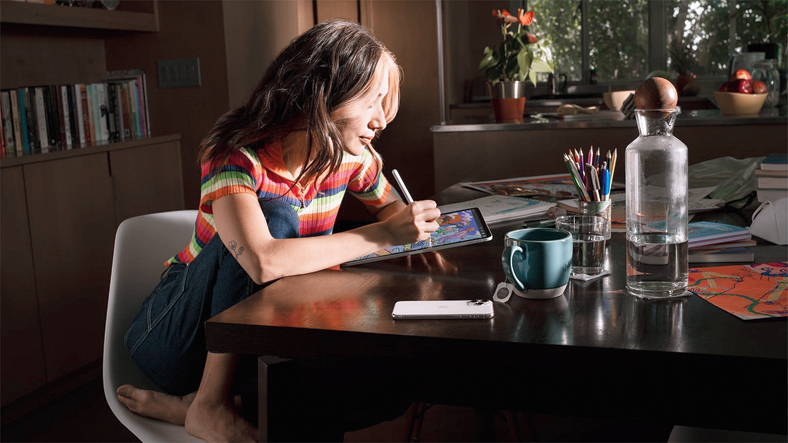 Without disturbing the feel of the current iPad operating system, the new updates in iPadOS 15 hinges on multitasking. First, there are plenty of good-looking widgets that are also bigger. The multitasking menu appears at the top of the screening. You can make apps go full-screen, create a split view with multiple apps or slide windows over to the side of the screen to access the home screen. Switching between apps appears to be very easy. The Notes app is also getting a big update, making it more collaborative and allowing you to tag coworkers in a shared document.
There is a new feature called Quick Notes, which allows users to make the note-taking window float over another app, making it easy to take notes without having to switch between apps. In case you are into coding, a new version of Swift Playgrounds allows users to learn, build, and submit iPad and iPhone apps to the App Store. Basically, you can submit apps without the need of a Mac.
Experience music and movies together
Shared experiences are at the heart of many updates. Among the many updates for FaceTime in iOS 15, one involves co-watching TV shows or listening to music together while on a FaceTime call. Though we are not clear about how royalty payments work when it comes to using the technology but it's something unique.
Say you are listening to a song on Apple Music and want to share it with your friend. Just FaceTime and everyone on the call can listen to the music. While sharing, anyone can pause or jump to the next track. Also, the company has showcased how video from its Apple TV+ streaming service can be synced real-time between participants.
And it's not just for Apple's own streaming services, there is a sizeable set of partners for SharePlay, including Disney+, Twitch and MasterClass.
Better use of AirPods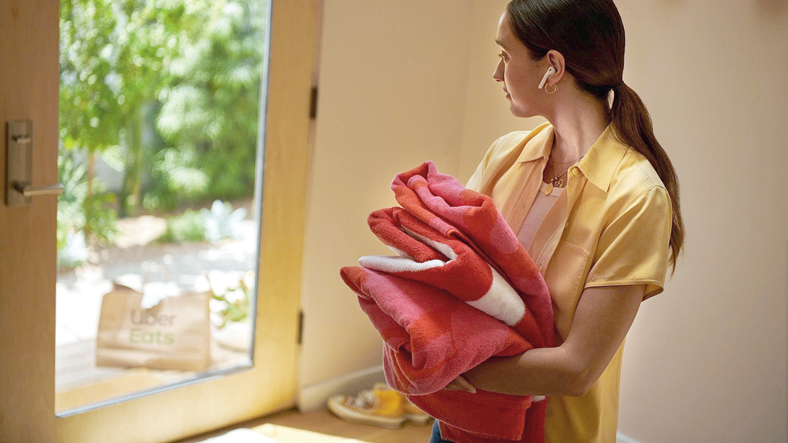 Two words for you — Coversation Boost. It's a feature for the AirPods Pro to help those who find it difficult to hear other people in crowded conditions. The device will be able to isolate the voice of the person before you, cutting down ambient noise to the level of your choice. Another offering: AirPods Pro and AirPods Max users will soon be able to locate their earbuds or headphones more accurately using the Find My network.
At a glance — iOS 15
New notifications experience: Using on-device intelligence, notifications are arranged by priority, with the most relevant notifications rising to the top, and based on a user's interactions with apps.
Redesigned Weather app: Weather includes more graphical displays of weather data, full-screen maps, and dynamic layouts that change based on conditions.
Siri: The voice assistant adds Announce Notifications on AirPods, the ability for users to share what's on their screen just by asking.
iCloud+: It combines everything users love about iCloud with new premium features, including Hide My Email, expanded HomeKit Secure Video support, and an innovative new Internet privacy service, iCloud Private Relay, at no additional cost.
New iPhone setup: Existing iPhone users can temporarily back up data to iCloud — even without a subscription — to easily transfer their data to a new iPhone.