When it comes to style, the OnePlus Watch is wrist-friendly
It was expected to make a dent in the market share of Samsung and Garmin but has ended up in a weird situation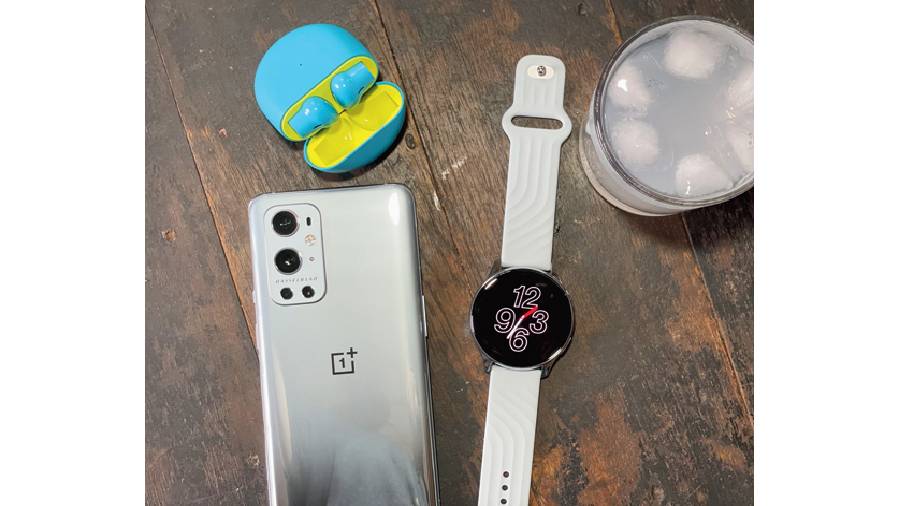 ---
---
In the last few years, OnePlus has slowly become that "other" premium brand to look at seriously. The company has done extremely well to earn loyalty from consumers and there are people who swear by a OnePlus phone, which has one of the smoothest software experience in the Android world. And then OnePlus decided to extend its portfolio by adding a smartwatch. Frankly, expectations have been high since the device got announced. But did the smartwatch live up to those expectations?
Expectations versus reality
There are two or perhaps three things that OnePlus has got right with the smartwatch. On one hand (or wrist!) is the Apple Watch, which is pretty much the best money can fetch you. On the other hand are Samsung Galaxy Watch and Garmin, both very good and delivers a lot of tech goodies. There is also Amazfit on which functionality can, at times, be limited because of missing third-party apps but for its price, the company's smartwatches can take a lot of pressure and works well.
The OnePlus Watch was expected to make a dent in the market share of Samsung and Garmin but has ended up in a weird situation. Out of the box, it is among the most stylish smartwatches you will come across. Very well designed, it has a big 1.39-inch AMOLED display with 454x454 resolution, making everything on the screen appear crisp and sharp. There is no rotating dial or a big crown but that's fine; I am okay with the two buttons on the side. Looking at the size of the watch, it can be slightly uncomfortable for people with narrow wrists.
Second, battery life. The 402mAh battery charges up extremely quickly and lasts at least seven days of heavy usage, which is like forever in the smartwatch world. Compared to this smartwatch, the Apple Watch lasts a day and a half. There is a two-pin pogo charger in the box to help the device fuel up. One expects GPS tracking to kill the battery but no, the watch keeps running, even with screen brightness set to high.
Third, this watch runs on proprietary software, based on a real-time operating system, which extends battery life and the UI is buttery smooth. Here, the story takes a turn.
When you are plonking 15K on a smartwatch, you expect certain features because it's from OnePlus, a premium brand and has a name like Apple Watch. There are some features one would have liked to see on the OnePlus device but… and then are features that could have worked better.
What you don't get are third-party watch faces while those present have little in way of customisation, something that can be tackled with software upgrades. I want an always-on display, which is coming in way of future upgrades. That makes the product too dependent on future upgrades while users want options right out of the box.
Then there is the issue of third-party apps being missing while the stress app and the breathe app are good but they are not enough to make one happy about a smartwatch. Also available is blood oxygen saturation reading, which is something one should take with a pinch of salt on any device, even on an Apple Watch. Once you have a reading, what do you do with it? A reading with an oximeter is better and cheaper.
And here's addressing an issue that has popped up in some reviews — fewer steps are being counted. I don't think that's a problem on the OnePlus Watch. It maybe off by two-three per cent when compared to the Apple Watch but nothing more.
You can also track sleep using the smartwatch but, once again, what do you do with that data. It's very easy to say that a smartwatch offers an insight into deep and light sleep but how does it help?
If you are someone who likes to go on runs and walks without the phone, there is 2GB of storage available for music. The truth is, most people like to stream music rather than transfer the same.
Should you buy it?
It's the first time OnePlus has come up with a smartwatch and without beating around the bush, there are a few features that are missing. But what you get is a promise of things to come. OnePlus as a brand has always listened to its audience and has delivered on its promises. Out of the box, a lot of things will have to depend on future software upgrades but when it comes to style and battery, the OnePlus Watch is wrist-friendly. Take a look at Samsung Galaxy Watch, Garmin or Amazfit if you are planning to buy a smartwatch. What exactly do you want from a smartwatch and at what price point? You can't have it all, except on a couple of brands.
Device: OnePlus Watch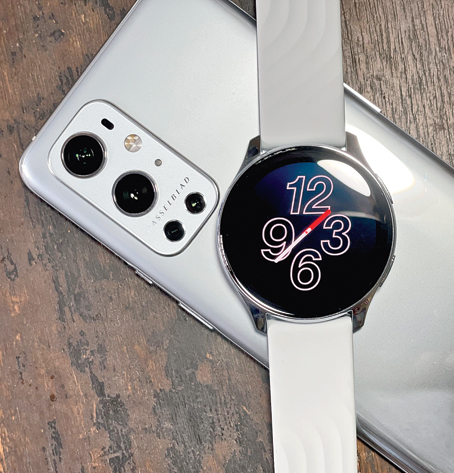 Price: Rs 14,999
High notes
• Excellent battery life
• Sleek design
• Runs smoothly
Muffled notes
• No third-party apps
• Always-on display feature missing (will come via upgrade)