Tushar Kanwar's gadget watch
A 12W, 16-million-colour smart bedside lamp that you can control, and more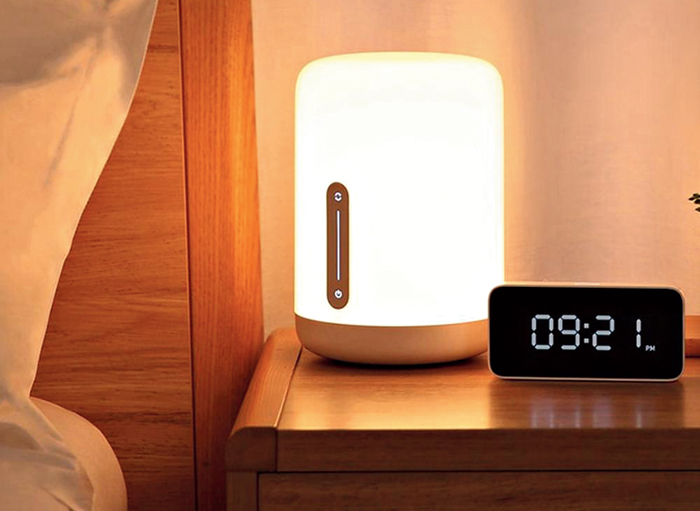 ---
---
Mi Smart Bedside Lamp 2
Price: Rs 2,499
If it isn't obvious, it's a 12W, 16-million-colour smart bedside lamp that you can control via the Mi Home app or via Alexa, Google Assistant or Apple HomeKit.
Apple HomeKit support came as a real surprise to me, given the paucity of products compatible with Apple's smart home ecosystem. Beyond that, this is a somewhat mid-sized lamp that could easily light up a small room but is best suited for mood-lighting with the sheer number of colour and brightness options at your disposal. You get brightness and colour control via a touch-sensitive control slider and a mode button on the front or, of course, inside the Mi Home app as well. Using the Mi Home app opens up a ton of colour and brightness presets and more advanced options, such as conditions to trigger switching on the lamp. Xiaomi's nailed the brief on this one — clean design, rich colours and ample 400-lumen brightness and sensible pricing.
No complaints, really.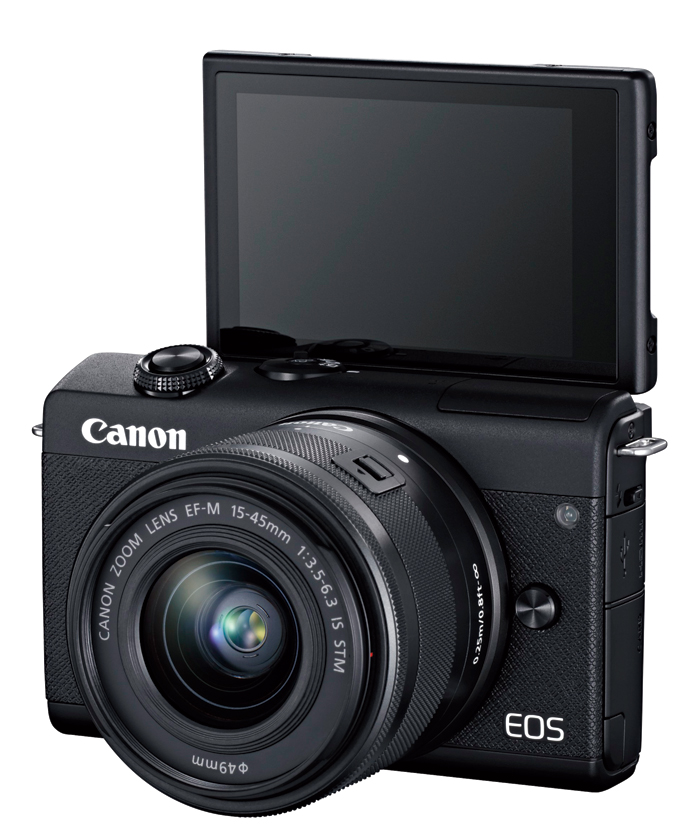 Canon EOS M200
Price: Rs 43,995 for body+kit lens
The M200 is Canon's latest compact mirrorless interchangeable lens camera and what it lacks in pure specs and bragging rights, it makes up in terms of ease of use, portability, good image quality and sheer accessibility for a new buyer. Sensible pricing will appeal to young shutterbugs who've hit the creative limits with their smartphones.
There's much to like about the M200 that goes beyond pure specs, but for those who care, it packs in a 24.1MP APS-C CMOS sensor with dual pixel autofocus, 6.1 frames per second shooting and 4K video output. What's more important is how much fun you can have carrying this around and using it, sans the bulk normally associated with an interchangeable lens camera plus lens. Think of it as a hybrid between a mirrorless and a point-and-shoot — even with the 15-45mm kit lens attached, it felt like something I could pack into the smallest of vacation bags. That's partly because the M200 is constructed from plastic, so you're not going to get the weather-sealing of one of the more pro cameras. Firing it up, the camera feels like a more competent smartphone, which is about right given its target audience. You select the mode you want to shoot in, and further options (including tips on how to land the perfect shot) are all on the touchscreen. Make no mistake though — it focuses with the speed and accuracy of a proper mirrorless (eye detection focus is an added bonus) and the APS-C sensor means image quality blows smartphone camera photos out of the water. Colour accurate shots with good sharpness and detail plus controlled noise levels in low-light/high ISO sensitivity shots — the M200 delivers solidly for the amateur photographer.
Kit lens is basic, no manual focusing. Button control is minimalistic, and a lot is handled via a crowded menu system. Is thin and lacks a good grip point, so not meant for all-day shooting. Flip-up screen makes for a good vlogging camera, but cropped 4K output and no headphone/ microphone jacks hobbles the M200. In this price segment, you can get better mirrorless cameras, albeit those that target more experienced users.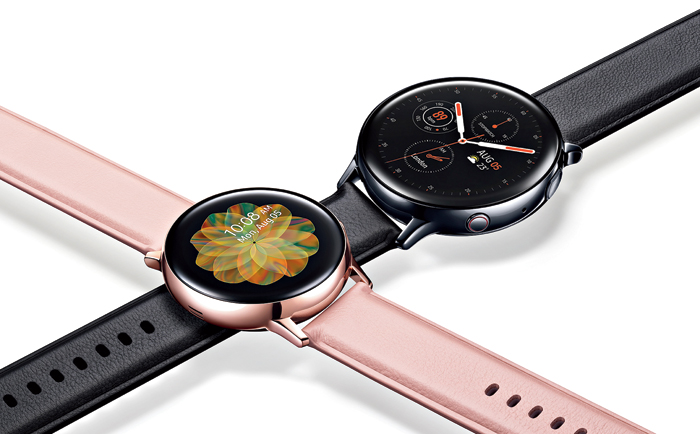 Samsung Galaxy Watch Active 2 4G
Price: Rs 35,990
If you're looking for a smart wearable to pair with your Android phone but want something less beefy than the Galaxy Watch, take a look at the Galaxy Watch Active 2, now in a 4G avatar. It packs in a bunch of fitness features and 4G/LTE data connectivity, and has the broadest appeal of the current generation of Android-compatible smartwatches.
You're not likely to mistake the Watch Active 2 4G for a regular watch, what with its minimalist and classy yet distinctively 'smartwatch' design. Available in stainless-steel variants in black, gold and silver (44mm), it sports a 1.4-inch screen with a 360x360 pixel Super AMOLED display. Coming from Samsung, the display is expectedly bright and sharp, with deep blacks and colours that pop. Tizen OS is a pleasure to use on the wrist — it's fluid and offers a good selection of first-party watch faces (loved the match-your-outfit watch faces!) and a decent third-party app ecosystem compared to Google's Wear OS, though, obviously, Apple's still way ahead here. That said, I couldn't help but miss the physical rotating bezel, a user interface mechanism which clearly differentiated Galaxy Watches from the rest. Fitness features are aplenty, with heart rate alerts, sleep monitoring and activity tracking for a bunch of workout types, including swimming. E-sim connectivity is a bonus, whether it's for calling or checking your Twitter feed, or catching up on your Spotify playlists on the go.
No way to connect the watch physically to a PC to, say, transfer music to its 4GB internal storage — only over Wi-Fi. At two days, battery life is good, although not great.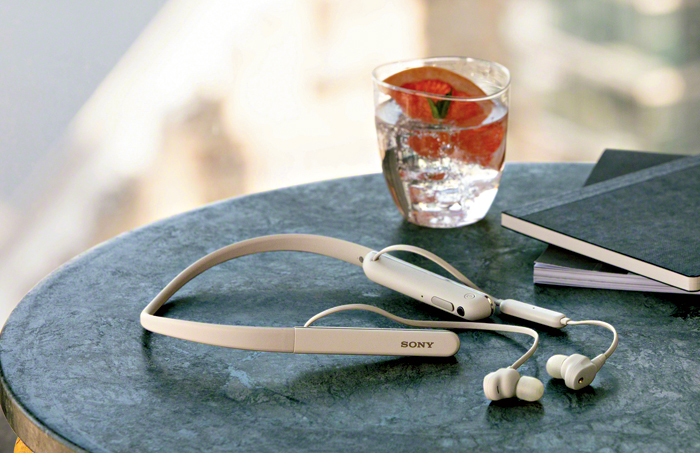 Sony WI-1000XM2
Price: Rs 21,990
Having established itself in the over-the-ear headphones and the truly wireless category, Sony's bringing the same sense of refinement to neckband-style earphones with the noise-cancelling WI-1000XM2. Earn an easy recommendation, but really only for fans of the form factor — you can do better for the price.
Worn around the neck, the WI-1000XM2's neckband is made of a soft flexible silicone that looks premium but is a tad heavy in daily use, likely due to the sizeable battery. Upside? Nearly 10 hours of use, with quick charging juicing it up for 1.5 hours of use in just 10 minutes. The two earbuds snap together magnetically when not in use.
In use, the audio signature is rather typical of Sony, with support for hi-res audio — good details, strong mids, clear highs and bass levels that are going to be satisfying for most. Sony's figured out the secret sauce in active noise cancellation (ANC) — aided by a good fit via an array of ear tips — and the WI-1000XM2 adds a few tricks by way of Adaptive Sound Control (adjusting ANC based on what you're doing and the ambient noise) and the ability to optimise the noise cancellation based on the atmospheric pressure. Interestingly, you even get a 3.5mm AUX port, which comes in handy during flights.
Overly complex companion app.
Tushar Kanwar is a tech columnist and commentator. Follow him on Twitter @2shar. Mail your tech queries to t2onsunday@abp.in