Trend of seeking for digital fashion solutions to continue
No, it's not sweatpants forever. Amazon Fashion India shows why our wardrobes never sleep!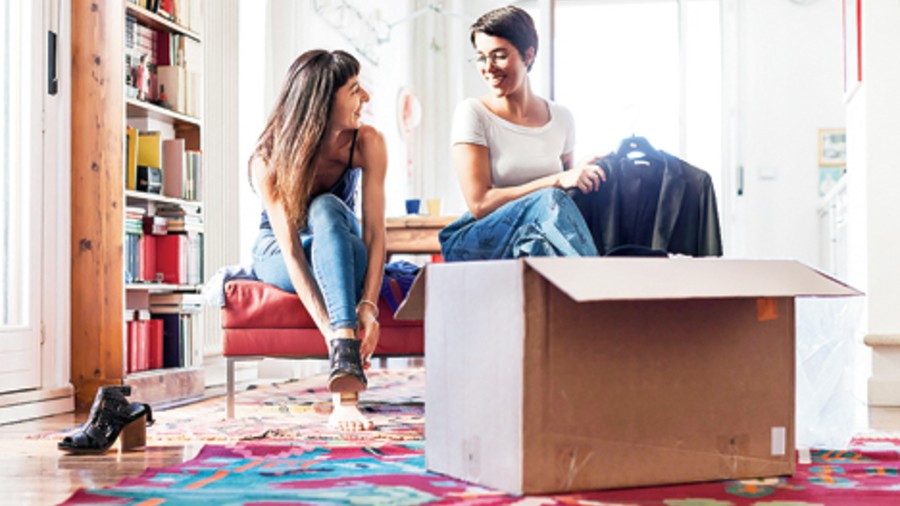 ---
Published 23.03.21, 12:48 AM
|
---
The pandemic didn't make the fashion industry disappear. Yes, it transformed it, giving companies and designers new ideas. In fact, it is in the last one year we've realised how fashion allows us to participate in social circles. The pandemic has helped make fashion comfortable as well as embracing, something that can be seen in buying habits on a platform like Amazon.
"Given the vast designer fashion product range available on the platform, we have witnessed more than 50 per cent growth in demand and, more importantly, 45 per cent of that demand is coming from non-metro towns," says Saurabh Srivastava, director and head of Amazon Fashion India. Here's more from him.
What changes are we witnessing in buying trends in the past two-odd months compared to the lockdown period?
At the time of lockdown and early phase of unlock, we witnessed customers shopping for essential clothing, such as innerwear for men, women and kids. Also, comfort wear also saw a massive spike across genders (T-shirts, shorts, track pants and athleisure in general) and kids wear (cotton dresses and pajamas). We observed an increased demand for maternity wear and new-born apparel (rompers and clothing sets). During the festive season, there was an increased customer interest in ethnic wear across genders in the apparel category. Alongside open footwear, fashion and minimalistic jewellery also saw an increase in demand among customers.
Presently, while athleisure and comfort wear will continue to take precedence in the fashion segment, we are witnessing a growing demand for products like women's Western wear, athleisure, comfort wear, fashion jewellery among our Gen Z customer base, while sportswear, ethnic, kids apparel, women's shoes are more favoured by the millennial category. Additionally, we are seeing faster growth for product categories like travel luggage, handbags, school bags and formal wear on the platform.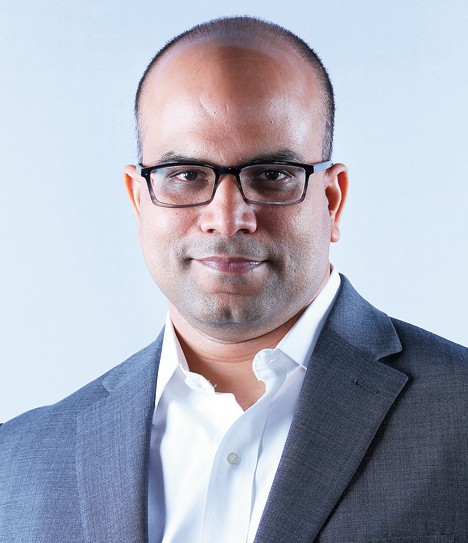 Are you seeing customer buying more value-based fashion products or designer brands?
Amazon Fashion is the largest fashion destination which caters to both customers, seeking popular fashion items at great value as well as upscale designer wear from sought-after designers, such as Ritu Kumar, Rohit Bal, Ashima Leena and Payal Singhal. We have a wide range of selection across 50 lakh trending styles from over 1,200 fashion brands across various price points. We have 170m units from top homegrown and international brands including names, such as American Eagle, BIBA, UCB, Levis, Forever 21, Mothercare, Fossil, Titan, Casio, Adidas, Puma, New Balance and Max Fashion. Amazon Fashion has also witnessed an exponential growth of sellers offering offering over 12m styles from 95K sellers, adding close to 2m styles from 30K SMB sellers.
We have observed a 30 per cent growth in demand of our customers shopping for products in the value fashion segment. We also have a Designer Boutique (DBA) on Amazon Fashion which offers the largest curation of designer wear from over 279 emerging and celebrated designers. We recently launched celebrated designer Rohit Bal's 'Alexander Jeans' collection on the platform. Given the vast designer fashion product range available on the platform, we have witnessed more than 50 per cent growth in demand and, more importantly, 45 per cent of that demand is coming from non-metro towns.
Do you think this demand for shopping apparel online will sustain or is it going to pass as soon as normal life resumes?
All through lockdown, the trend of seeking for digital solutions as a reliable source for shopping with utmost safety was habituated amongst individuals. This led to the e-commerce sector witnessing the greatest shift to online shopping across varied cities. Today, with most restrictions being lifted and the new normal becoming a way of life, even with the resuscitation of physical shopping experiences, we have observed the demand for trendy online fashion only grow stronger. We believe online shopping/e-commerce will continue to hold a solid grasp over the fashion industry.
Any particular fabric consumers are buying more at the moment?
With the onset of summers, fabrics like cottons, linens and knitwear mixed with denim form the backbone for the season as they come in many combinations and are light and easy for spring and summer. Customers on Amazon Fashion have been shopping for products like denim and cotton bottom wears, tops and shirts.