Techie footprint
Here's looking at the footloose philosophy of the who's who of the tech world
(Clockwise from left) Steve Jobs, Tim Cook and Mark Zuckerberg with Selena Gomez
File image
---
Published 03.10.21, 07:56 AM
|
---
Keep it simple has been the mantra of Silicon Valley nerds right from its early days through the dotcom boom and now the big-tech era. Of course, much credit goes to Steve Jobs for creating this look and he reportedly told his biographer Walter Isaacson that he had "hundreds" of black turtlenecks. At the moment, Allbirds is the flavour of interest among San Francisco nerds, including Ashton Kutcher, who has over the years become more of a tech investor than an actor. Making a pair of Allbirds special is its minimalistic no-logo, no-flashy-colour look and it goes well with the monochromatic wardrobe of techies. We look at some of the iconic sneakers and running shoes that have had a place in wardrobes of Silicon Valley giants.
Steve Jobs
The year 2007 changed the history of technology when Steve Jobs appeared on stage with the iPhone, which shaped the way we work with apps and how we consume media. But some eyes were on his feet, which felt snug as a bug in a New Balance 991. People expected him to wear the 992, which appeared the year before to coincide with the footwear and apparel company's centenary. Jobs probably had the new pair in his wardrobe and he started wearing the iconic New Balance 992 only later in 2007. The appeal of the 992 lies in its versatility of widths and sizes — 78 in total, way higher than the industry standard of 30. In case you want to channel that Jobs look, also get an Issey Miyake turtleneck with a blue 501 Levi's jeans.
Tim Cook
The current CEO of Apple, Tim Cook doesn't maintain the consistency of outfit like his predecessor but he usually opts for a Nike where he also serves on the board of directors. That he doesn't need to maintain a "style code" speaks a lot about the company, which keeps doing things differently every year. Cook has been seen wearing a white tie at the Met Gala to a T-shirt and jeans at Apple store openings. Very little is known about his personal life, one being that he loves to exercise and he is always keen on talking about the Apple Watch, and rightly so. He reportedly wakes up at 3.45am to answer emails before a 5am workout and he cycles in his spare time while on his feet is usually a pair of Nike.
Mark Zuckerberg
He personifies tech bro dressing at the moment. After he launched Facebook in the early 2000s, what the world saw was a variation of grey hoodies and T-shirts, which quickly became the industry "standard". But keeping him nimble on his feet — after all, he has to do a lot of running from the media for the company's relationship with privacy-related policies! — are Nike models. He has been seen sporting the iconic Flyknit Lunar 3 running shoes in grey wolf and also Nike Free RN 2017 sneakers.
Sundar Pichai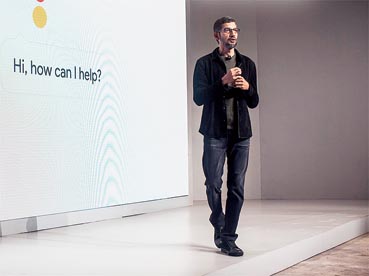 Taking care of Google and its parent company Alphabet, the IIT Kharagpur graduate is armed with Lanvin sneakers and an easygoing style. The Paris-based fashion brand Lanvin is easily recognisable by its iconic toe cap, and it has become one of the most sought-after brands among San Francisco's sneakerheads. The co-founder of Instagram Kevin Systrom too is fond of Lanvin to the point he once told The Wall Street Journal: "I'm a sucker for Lanvin sneakers.… It's hard to find a day where I'm not wearing them."
Daniel Ek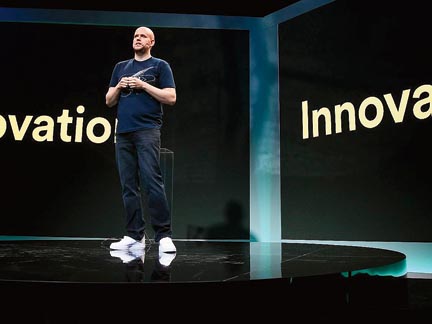 One of the most influential men in the music industry, the Spotify co-founder likes his combination of rock-band T-shirts paired with a blazer, jeans and all things Nike, like the Airforce 1, which has been a pop-culture staple.
Jack Dorsey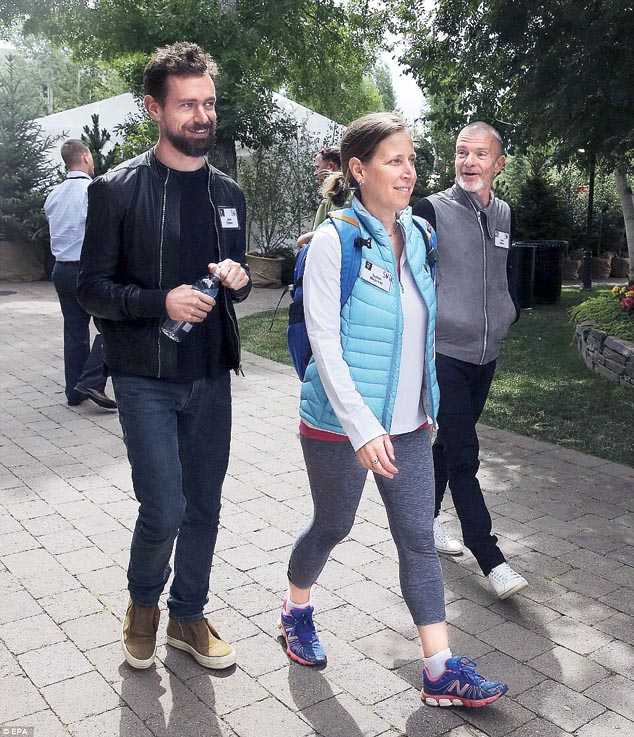 The Twitter man appears obsessed with everything from Rick Owens — shorts, sneakers and leather jackets. Way back in 2012, Dorsey tweeted: "So impressed by Rick Owens. Straightforward, dark, cool. Stunningly unique." While helming Twitter during its early days he was seen in square-toed loafers and then came polished pointy toes. But once he had committed to his beard, his fashion sense improved drastically.
Elon Musk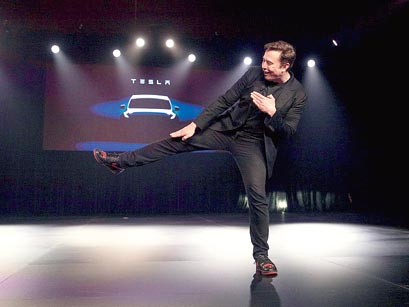 His love for Nike is known but the man is also about exclusivity. When he launched his Model Y in 2019, his custom red-and-black Nike Air Jordan 1 sneaker with a Tesla logo emblazoned above the toe box also made news. The shoes were made exclusively for Musk by Los Angeles-based shoe manufacturer DeMarco Custom Sneakers, run by a father-son duo. To ensure the sneakers did the talking, he kept his wardrobe at the 2019 do simple — a crisp black blazer and black jeans.
Jeff Bezos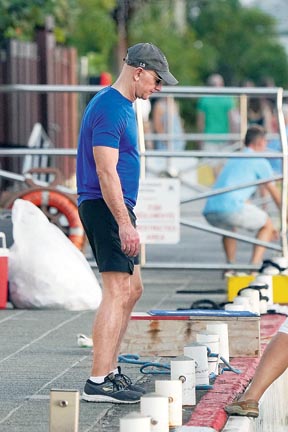 The Amazon founder is not attached to a particular brand but he seems to have a spot for Converse 'Jack Purcell' Classics and he has also been seen wearing Brooks sneakers in the Addiction 13 road-running silhouette. That doesn't mean Jeff Bezos likes to keep it simple all the time. He is a big fan of Italian designer Brunello Cucinelli's relaxed tailoring, like many others in the Silicon Valley. Bezos has also visited Cucinelli's headquarters in Umbria, Italy.