An affordable smartphone that gets the audio right
The biggest feature about the phone involves bringing 90Hz screen refresh rate to budget phones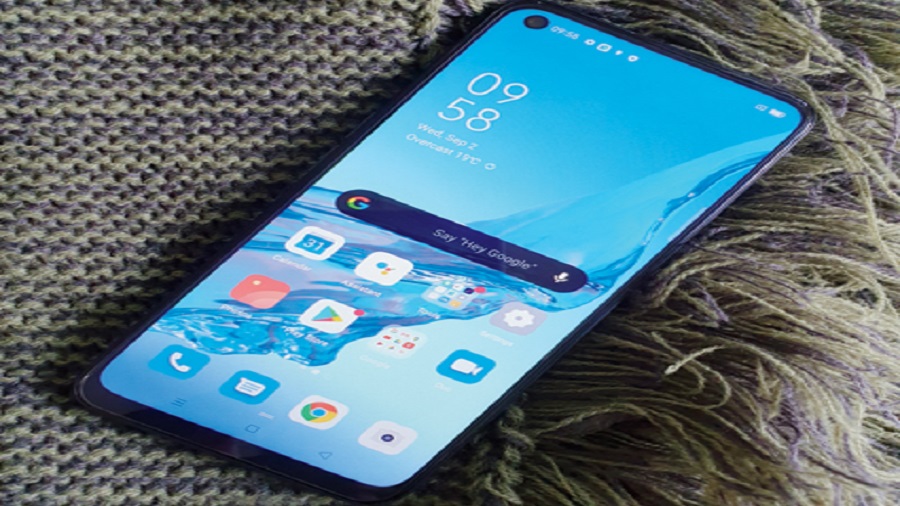 Oppo A53 gets it right in the audio and display departments
The Telegraph
---
Published 02.09.20, 09:53 PM
|
---
Even a couple of years ago choosing a new phone meant deciding on something expensive and something mediocre. That has changed drastically. For less than Rs 20,000 one can come away with a phone that goes toe-to-toe with some of the big hitters. Yes, there are trade-offs, like the screen is not buttery enough or the back panel is not snazzy enough. But with people tightening their fists, the mid-tier segment is a big focus. When Google announced the Pixel 4a a few weeks ago, it piqued interests. Then there is OnePlus Nord, which once again made all the right noises online because of its built. We have had the Oppo A53 for a few days, which is in the ring with the likes of Redmi, Realme and a few Samsung and Nokia devices. It's about value. But does it offer meaningful value?
Promising display and audio
The biggest feature about the phone involves bringing 90Hz screen refresh rate to budget phones. It's a feature that everyone should get a chance to experience. A higher refresh rate means the content on the screen gets updated quicker every second, making content appear smoother and gaming experience improves in a big way. If a higher refresh rate interests you, it's also worth checking out Realme 6i.
Moving on, the 6.5-inch HD+ display is what one can expect from most phones these days —acceptable colour reproduction and with brightness of 480nits, all kinds of content are visible under direct sunlight.
What Oppo hasn't cringed on is in the audio department. The dual stereo speaker system is loud enough and Dirac's audio optimisation ensures better clarity. At this price point, the audio department is promising.
Camera ups and downs
Rarely does a smartphone at this price point gets it all correct. This too doesn't. Oppo has slapped a three-camera set-up on the back, with a 13MP main camera being kept company by a 2MP depth camera and a 2MP macro lens. Daylight snaps are good but the camera has to work that extra bit to make night photography Instragram worthy and not helping the cause is the absence of a night mode. There is a macro mode, which is there on most phones and doesn't add to the experience. Instead of a macro lens, Oppo could have offered an ultra-wide mode. The depth camera performs well, offering good separation of the subject from the background. In way of video, users get 1080p@30fps but with no stabilisation.
Running the show is a Snapdragon 460 processor, which can handle gaming to a fair degree and the phone doesn't falter switching between apps. The question is: How long will the processor last you? It all depends on what you do on the phone. On a brighter note, the processor goes well with a 5,000mAh battery, allowing more than a day's usage on a single charge. On board is Android 10-based Color OS 7.2 but there is some bloatware.
Is it for you?
There are plenty of sharks in the sea but what Oppo A53 is depending on is a good display and audio set-up to swim to safety and win audience over, especially the crowd which is glued to streaming. It's a phone that has been built to hit a specific price point and it does it easily.
At a glance
Device: Oppo A53
Display: 6.5-inch HD+ display
Camera: Rear — 13MP + 2MP depth and 2MP macro; front — 16MP
Storage: 4GB+64GB or 6GB+128GB (up to 256GB on microSD)
Battery: 5,000mAh
Price: Upwards of
Rs 12,990