The Mi Notebook 14 surely delivers
Xiaomi's strategy is hinged around a reasonably-priced productivity laptop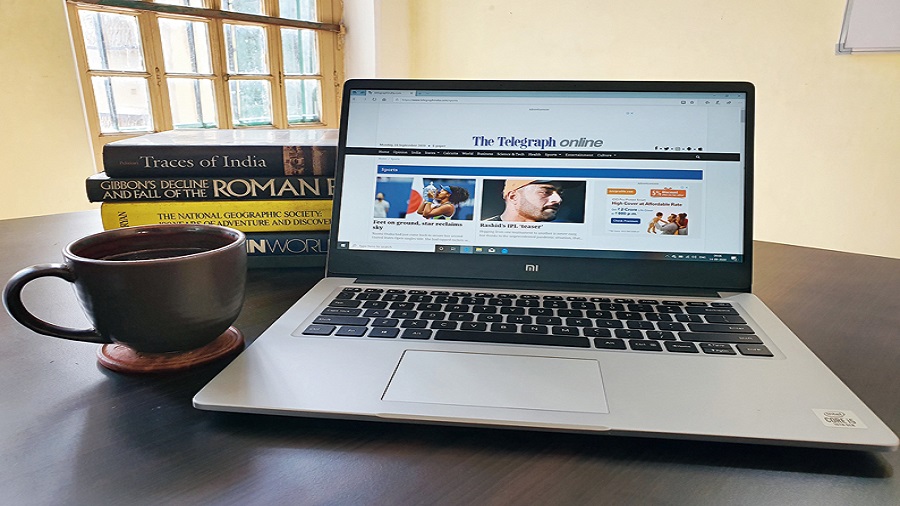 ---
---
There are plenty of low-end laptops out there that are relatively slow but are just about enough for someone looking at productivity tools (we are thinking of Acer One Intel Pentium Gold 4415U). At the same time, there are plenty of upmarket laptops that are thin and fast but one has to pay a premium for aesthetics (Lenovo ThinkPad X390 is fantastic). Then there are those that are designed for durability and reparability (think Dell Latitude). It's a great opportunity for Xiaomi to make its mark in the Indian laptop market with its two offerings — Mi Notebook 14 Horizon, which we reviewed earlier, and the Mi Notebook 14, which is the lower version but not necessarily the poorer one.
Inside out
Agreed that specifications would be an important consideration but, at the same time, it shouldn't be the case of being stuck with a poorly-designed device. Though flagship phones cost more than a mid-range laptop, we tend to hang on to the latter until grease strains are properly lathered on the keys. So a sleek laptop is in order, complete with a snazzy set of stickers on the cover. Xiaomi hasn't cringed at all when it comes to design, shaping both the variants from the same mould and offering a similar degree of durability. Bereft of the company's logo, the aluminum-magnesium alloy top is a desolate piece of real estate for stickers. Around 18mm thick when shut, it weighs only 1.5 kgs which means it can slip easily into bags or even big envelopes.
The nod to a MacBook Air's design continues on the keyboard on which the keys are the scissor-type with good 1.3mm key travel while the trackpad is of a reasonable size with multi-touch points. But the screen on the Notebook 14 is not as snazzy as on that of an Apple (though the one on the Horizon model is far more comparable), yet with narrow bezels, it's not at all bad, doing justice to the screen which can brighten up in a big way, certainly a winning feature on the device.
But you can't and shouldn't tell a book by its cover. Let's dive in. Powering the laptop is the Intel Core i5-10210U processor, which is certainly a good one when it comes to handling productivity tasks, like Microsoft 365 to Outlook to even Chrome with 20 tabs open. Keeping it company is a NVIDIA GeForce MX250, 8GB 2666MHz DDR4 RAM and 256GB SATA 3 SSD.
Yes, Xiaomi has had to cut corners when compared to the Horizon model of the laptop. This also lends the machine a focus; it knows the target audience better.
To put it across straight, the Mi Notebook 14 is primarily for students who use a laptop to deal with college assignnments and it's also a laptop for office-goers. Both the crowds can stream movies without a hitch, can do light photo editing without a hitch, juggle between windows… again without a hitch and even open as many tabs as wanted on Google Chrome. But if one is trying to run a top-of-the-line game, like Forza Horizon 4, then tough luck. The same goes for demanding video-editing tools. On the other hand, if you play FIFA once in a week or edit a video now and then, the laptop won't let you down. In case you still want a more powerful machine, try Notebook 14 Horizon.
So this is a great tool for productivity, right? Before answering it, consider the keyboard. There is not much flex anywhere, which gives a sturdy feel. The markings on the keyboard are also very clear and don't come off after heavy use. Keying in a long document during daytime is a smooth experience. But the same thing at night, it's a nightmare because there is no backlighting. We're not really sure what Xiaomi was thinking when it designed the keyboard. Cranking up the brightness at night is not a solution. The trackpad is fine and it allows gesture control.
The other problem is the absence of a built-in web cam, though an external one is bundled in the box. The company, it seems, was planning the laptop well before the pandemic had started and didn't think videoconferencing would be the biggest tech gift of 2020. In case you forget the web cam, you will be in a spot.
The third change we would like to see in future Xiaomi laptops is room for upgradability. The specs are pretty much maxed out when you buy. Don't get us wrong: It's good enough for a couple of years but then when you need more RAM, what would you do?
Finally, there should have been a USB-C type port, which is there on the Horizon model.
Is it for you?
Agreed it's a well thought out laptop and few other brands can match the battery life on the Notebook 14 at this price point. You can easily get six to seven hours of screen time on the laptop, which is amazing. There is nothing chintzy about the laptop; it has zero flex and it won't buckle while typing. Even the hinge mechanism is top of the line with zero wobble. Yet, it's not perfect — a backlit keyboard is amiss but the design is spot on. If Xiaomi's strategy hinged around a reasonably-priced productivity laptop, the Mi Notebook 14 surely delivers.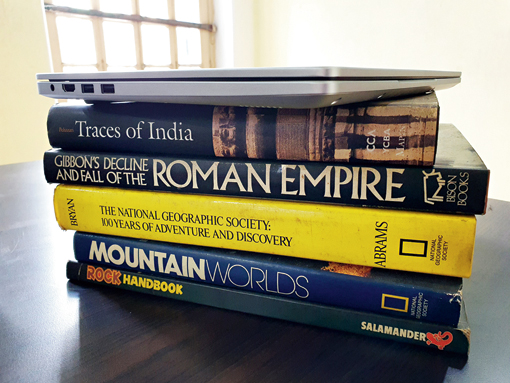 At a glance
Device: Mi Notebook 14
Weight: 1.5kg
Display: 14-inch full HD (1920x1080) anti-glare
Processor: Intel Core i5-10210U; NVIDIA GeForce MX250
OS: Windows 10 Home
Storage: 8GB RAM; 256GB/512GB SATA 3 SSD
Interface: Two Type-A USB, one USB 2.0, one HDMI, combo audio jack
Speakers: 2x2W stereo speakers; DTS audio processing app support
Battery: Backup of up to 10 hours
Price: Upwards of 43,999