Relax while you design
The game is extremely polished, from the animations to the UI screens to the art quality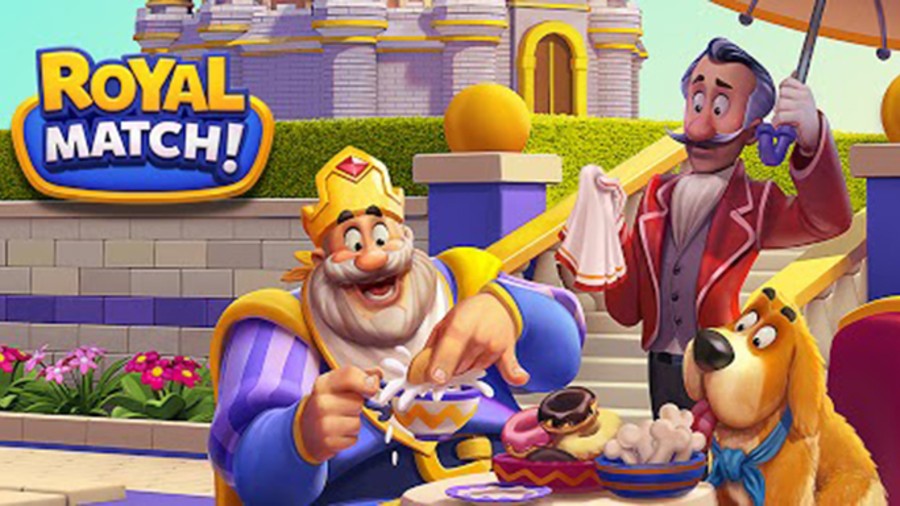 Royal Match takes another step forward in the evolution of match 3 puzzle games
Sourced by the correspondent
---
Published 12.04.21, 01:17 AM
|
---
Game: Royal Match by Dream Games
Genre: Puzzle
Platforms: Android and iOS
One of the earliest games that caught the fancy of all players on mobile phones was Candy Crush. Since then, there have been innumerable games that use the match 3 mechanic. The genre has evolved since then and now games ask players to design mansions along with solving match 3 puzzles. Royal Match takes another step forward in the evolution of match 3 puzzle games.
The basic gameplay of match 3 remains the same. Every level has objectives to either collect tiles or remove obstacles. You do this by matching tiles three in a row. Matching a larger number of tiles in a row helps you make boosters that further help you in your goal. The fun parts of these games are the new obstacles that you face every few levels. They push you to think outside the box and try different strategies to beat the stage.
Match 3 games are relaxing and soothing to play, and have a flow of their own that does not depend on making the players anxious. Sure, the levels get difficult from time to time but you can always pay extra coins to get an additional chance at clearing the level. As there is probability involved in you winning a level, you can always try again and hope that it is easier the next time.
What Royal Match does differently is that it also has a design element to it. That is, as you play these match 3 levels, you are also designing the castle for the king. Unfortunately, there is no story attached to it but just having something to design gives you the added motivation to keep on playing. The game is extremely polished, from the animations to the UI screens to the art quality. It has a toony feel to it but at the same time making it feel even more inviting.
Apart from the normal levels, there are multiple experiences that keep you hooked to the game. There is a leaderboard system that pushes you to play levels and beat other players. Royal Match also has a clan system where you can be part of a group. This group helps you if you are short of lives.
There is also a Clan battle that rewards you when your clan wins. Along with social events, there are also single player events that make the game feel rewarding and exciting. My favourite is the bonus level that randomly pops up and the objective of this level is to collect as many coins as possible. It is one of the best parts of the game. VERDICT: Royal Match is a new entrant in a very crowded market. It has the flaws that any match 3 puzzle game would have, but it also surprises the player with the addition of some unique mechanics. So if you are an avid player of this genre, it is definitely worth a try. I would give this game an eight out of 10 rating.