PunBall fun, no pun intended
The games are T easy to pick up and fun to play, but also tend to get boring soon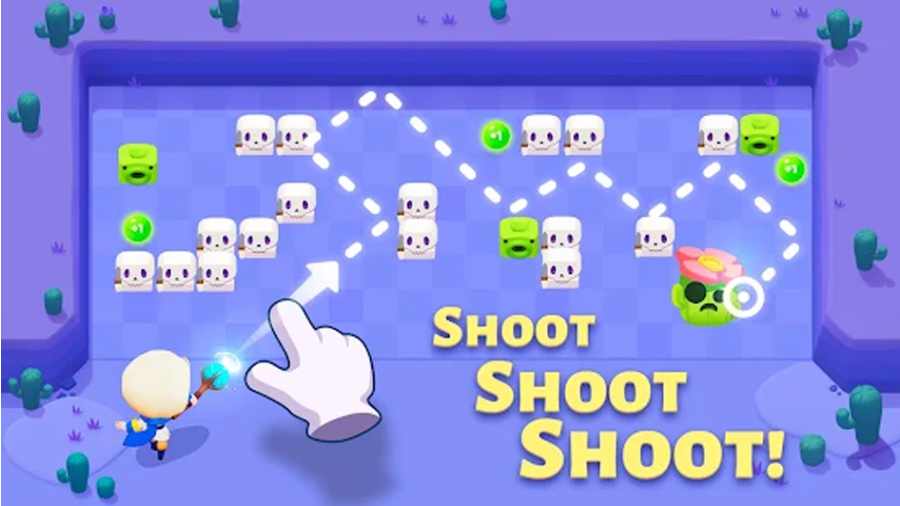 Sourced by the correspondent
---
Published 24.01.22, 12:14 AM
|
---
Game: PunBall by Habby
Genre: Roguelite block-breaker
Platforms: Android and iOS
Over the past few years, hypercasual games have become hugely popular on mobiles. They are easy to pick up and fun to play, but also tend to get boring soon. Then came hybrid casual games — easy to pick up and also engaging for weeks. Archero was one such that came out two years ago and became a genre defining hit. From the same developers comes PunBall that takes a popular block-breaker mechanic and refines it to give an addicting game that you can't put down.
The gameplay is similar to most block-breaker games. You're a wizard who shoots magic balls (Punballs) at the monsters on the grid. It's a turn-based game, and you attack by aiming at the monsters and the balls automatically bounce around and deal damage. There is strategy and skill involved in aiming, as you want the balls to bounce as many times as possible to deal the most damage. Every turn, the monsters move one step towards you, and you have to survive until the last turn and defeat the boss. You get more balls and some special abilities within each round that you have to strategically use to get the most damage.
Each round takes 10-15 minutes and between rounds, you upgrade your weapon and health with loot from the battles. Defeating each boss unlocks a new level. Initially, the game progresses rapidly making you feel really powerful, but slowly it gets tougher. But even if you are stuck, it is not frustrating to keep trying the same level. That's because every round feels different and losing does not seem unfair. The reason being a balance between luck, skill and the choices you make. You get to choose special abilities from a random set within each game, and choosing better abilities in the next round give you an edge. Apart from the level progression, new game modes are introduced later, like daily new levels and events. There is always something to do to help you get more powerful.
In later stages, however, it mostly becomes a number game of having to upgrade your equipment to match the humongous health-bars of the enemies. Your strategy also largely remains the same, and new enemies are introduced much less frequently. It's here that the game feels grindy and purchasing lootboxes seems like the only choice. However, there are moments where, even if you're stacked against much stronger enemies and have almost no chances of winning, a well aimed attack manages to bounce around perfectly, killing all monsters on the board in just one turn.
VERDICT: Punball is an addictive game that takes a simple mechanic and makes it fun to progress through, always leaving you wanting to just beat this level and see what's next. However, it can get repetitive and could really do with more depth and variety. If you're looking for a game that doesn't need too much focus but is also engaging for a few weeks, Punball is worth a try. I would give it 8.5 out of 10.