Bullet-proof and light: IIT Delhi's making a jacket for the forces
The researchers have used second-generation fibre reinforced plastic in the jackets to make them lighter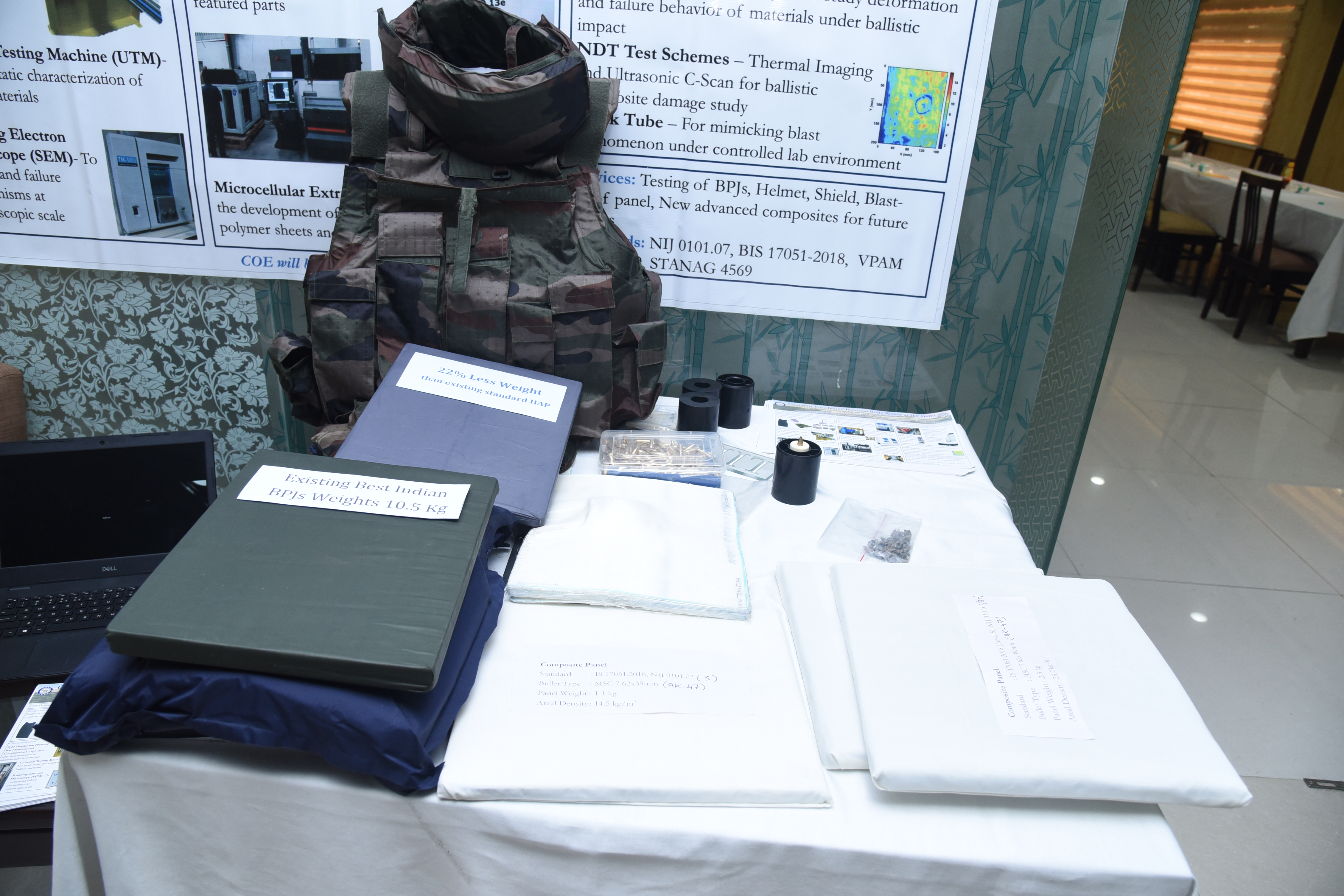 ---
---
Researchers in IIT Delhi are in the process of designing a bullet-proof jacket for Indian soldiers, which when made would weigh 30 per cent lighter than jackets being used by defence forces now.
Currently, bullet-proof jackets worn by the Indian soldiers weigh about 10.5 kg. The researchers at the institute aim to reduce that weight to 7.5 kg.
"The project is about developing a technology that can decrease the weight of the material used in the bulletproof jackets. You have to come up with lesser weight solution because an army guy does carry a lot of weight. He has to carry his ammunition, food, daily utilities, on top of that there are bullet-proof jackets,' Hemant Chauhan, a consultant to the project and a faculty at the IIT Delhi mechanical engineering department, told this website.
"At present, India's best is 10.5 kg. This is very heavy to carry during an operation. So our target is to reduce the weight by 30 per cent, to 7.5 kg. By now we have been able to reduce it by 22 per cent. When we have achieved our target of 30 per cent, we will transfer our technology to the DRDO," Chauhan said.
The researchers have used second-generation fibre reinforced plastic in the jackets to make them lighter. The army currently uses an older version of the same material. Fibre plastic, which replaced Kevlar, is being used for about a decade.
"Ours is a little lighter in the sense that we are going for a higher-generation plastic. But the material is the same -- ultra high molecular weight polyethylene. The material came into use a decade back. Before that there was Kevlar, and before that there was only steel," Naresh Bhatnagar, the project head and a faculty at the mechanical engineering department, said.
The jacket being developed will be able to protect soldiers from bullets fired from SLR 5.56, AK 47, and sniper bullets, mild steel and hard steel shells, except AP or armour piercing rounds.These have a higher velocity, around 850 meters per second and the weight is more.
The project is being carried out under the centre of excellence established on the IIT campus by the Defence Research Development Organisation (DRDO). The centre was established with a seed capital of Rs 60 crore and will be fully functional by December. The development of the bullet-proof jacket is only one of the projects among over 20 others related to building of defence equipment that the centre will work on.