Arman Khan - the exceptional name in cinematography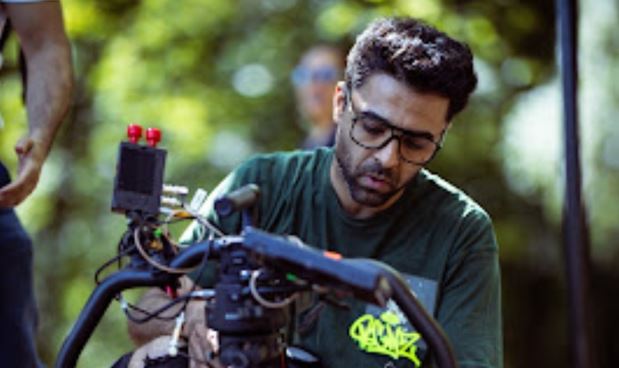 ---
Published 26.11.21, 01:00 PM
|
---
Arman Khan is known for his phenomenal work in cinematography. He is brilliant in both creativity and technicalities of this field. When he got himself into film school he wasn't really sure to be a DP but over a while, his interest in cinematography developed and he began to acquire more knowledge about it.
Arman was born on 1st January 1991 into an Afghan family in Quetta, Pakistan. He completed his primary education at a boarding school in the city of Khyber Pakhtunkhwa, Pakistan. He had his O level studies in Karachi as his family moved there in 2003. His family moved to the United Kingdom when he was 16. He completed his further education in the UK.
He achieved a degree in Film Studies with a specialism in cinematography and Game development and Animation, specialising in VFX design. He completed his Film studies degree in 2018 from Raindance Film Academy.
He got himself involved in major Bollywood productions while he was still studying. Seeing his skills and talent he was soon promoted from casting assistant to casting director. At present, he is the most beloved cinematographer of the film industry.
Arman worked as a cinematographer in a number of movies like Mimi (Bollywood film), Password(Nepali film), Unseen Wales (Documentary short), Cold Veins(Short film) etc. As a digital image technician, he worked in Bollywood films like Azhar, Password, Rustom etc. Nannaku Prematho, Aake, Mohini are the south Indian productions he has worked with. 
In 2018, he got the opportunity to work as a cinematographer in ''Quickie''(a Bollywood film) starred by Darsheel Safary and Anisha Victor. In the documentary short ''The New Arrivals'' he was the director, cinematographer, sound designer and also VFX designer. This documentary was showcased at the Annual Raindance film festival. The filmmakers present there loved it and offered him new projects.
Arman has his own rental company named Picturental ltd that rents out film equipment to the British and Bollywood industry.
The way Arman khan has established his foothold in the film industry is outstanding. He is not only an award-winning cinematographer but also a writer, director and producer. He is an inspiration to many who wants to pursue cinematography as their carrier.