Women's high-heeled shoes -– the workplace equivalent of foot-binding
If employers are to be gender-neutral, men should begin wearing stilettos to work, all the time, every day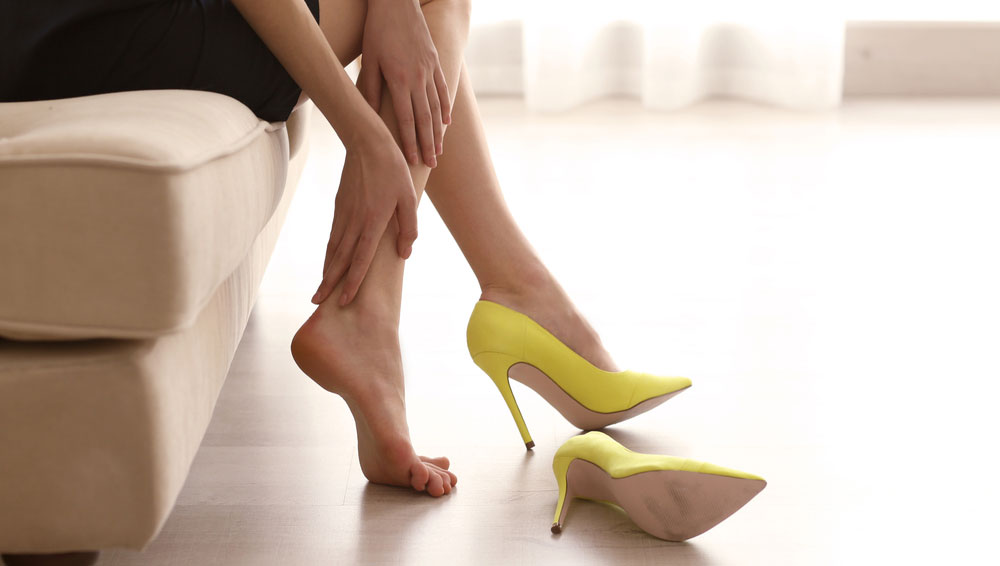 ---
Published 24.03.19, 03:27 AM
|
---
Stilettos hurt. Not just when they are poked in the eye, but, more commonly, when they form part of fashionable female footwear. Growing numbers of women in Japan are joining an online movement against workplace rules that force them to wear heels. If the #MeToo tide has not raised too high a wave in the country, it might be said that Japan is entering the gender war through a different route — with a wink at the older one. For the movement has been brought under the hashtag #KuToo — the Japanese word for shoe is kutsu and pain kutsuu — in a witty rhyme. A model had suggested online that employers should not make women wear heels to work. The overwhelming support she received turned this into a movement, underlining the pain and discomfort that women undergo just to go to work, in the course of which they must ignore not just sprains and falls but also long-term damage to the spine and the feet.
By comparing this to foot-binding, a gender-control device pretending to make women's feet pretty in the China of old, women in Japan are attacking the male ethos that not only determines what women should wear and where — they have to go home if they arrive at office in flats — but also treats them as objects that should look and walk in a certain way. And therein lies a deeper irony. In 2016, the Japan High Heel Association — the Japanese are a fashion-conscious people — called on women to start wearing stilettos. This was believed to be the best way to improve Japanese women's gait and posture that had become a hunched pigeon-toed waddle because of the traditional kimono and straw slippers. The emergence from the kimono had begun in the late 19th century; with the stiletto-clad woman walking tall, the makeover was meant to be complete. What seems to have happened, instead, is that the shaking off of one tradition laid a primrose way into the grips of another, more global one — that of the generalized male gaze, and of male power-centred social and professional rules. Patriarchy is a tricky foe: its fetters remain invisible till they have caught their targets by the heels.
Yet KuToo is happening — on its own steam — some time after women in the West started objecting to heels — Julia Roberts walked barefoot on the red carpet at the Cannes Film Festival in 2016 in protest against the organizers' refusal to allow entry to women wearing flats the previous year. In Britain, more than 1,50,000 women petitioned Parliament against the dress code that demanded heels at work. That movement was begun by a receptionist who was sent back one day for wearing flats.
Lots of men wear heels, but in comfort, whether hidden or open. They love to grow. If employers are to be gender-neutral, men should begin wearing stilettos to work, all the time, every day.