Why is Arun Jaitley astoundingly productive these days?
Some say his zeal reflects his desperation to prove his usefulness to the BJP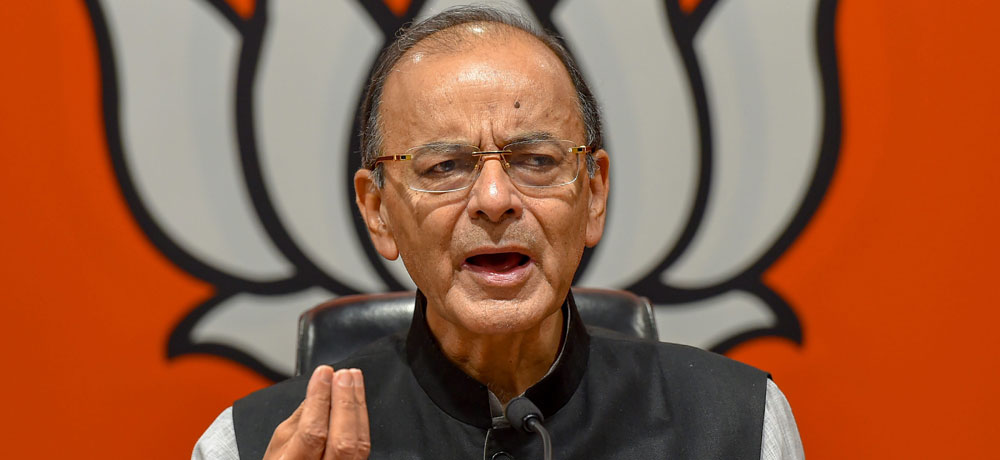 ---
---
The finance minister, Arun Jaitley, is unable to address public meetings this election season because of his indifferent health, but he is more than making up for it. Many in the Bharatiya Janata Party feel that Jaitley has been working harder than ever in these polls. The reason for Jaitley exhibiting a rare kind of zeal, these conspiracy theorists suggest, is his desperation to prove his usefulness. The urgency is understandable. Narendra Modi and Amit Shah, the two who seem to call the shots in the BJP, have swept aside a generation of senior leaders. All of them have been denied party tickets. Apart from producing blogs on a daily basis meant to set the party's agenda for the polls, Jaitley is addressing press conferences as well. The latest addition to his astounding productivity are Hindi videos of his blogs. The party leadership feels that since Jaitley blogs in English, most of his missives do not reach the wider masses. In these videos, Jaitley is seen sitting on a sofa or standing in his garden, translating the content of his blogs in Hindi. It is all work and no play for Mr Jaitley in yet another poll season.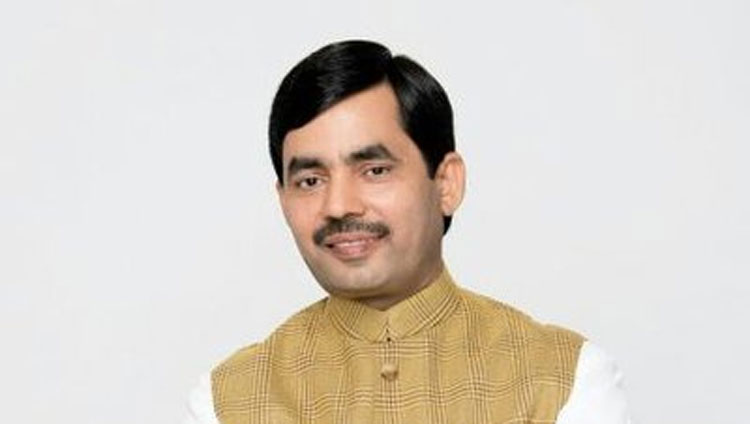 Hope in heart
Shahnawaz Hussain, the youngest cabinet minister in the Atal Bihari Vajpayee government, who was seen as the rising Muslim face of the saffron party, has been the biggest casualty of this election. While seniors like LK Advani and Murli Manohar Joshi have been denied tickets due to their advanced years, Hussain is just 50 years old; yet he has found himself out of the race. He lost the 2014 Lok Sabha polls from Bhagalpur in spite of a 'Modi wave'. He spent the last five years nursing Bhagalpur, hoping to emerge victorious in 2019. His dream was shattered when the Bhagalpur seat went to Nitish Kumar's Janata Dal (United). Without a word of protest, barring an indirect jibe at Kumar's JD(U) for snatching his seat, Hussain continues to appear on television, slamming the Opposition and pitching for another term for the prime minister.
Sitting in the BJP headquarters, when he saw the Union minister, Giriraj Singh, throwing a tantrum over a change in constituency, he used the opportunity to underline his loyalty to the saffron ideology. "Giriraj is protesting because his constituency has been changed and here is Shahnawaz whose constituency has been snatched but he continues to chant 'Bharat Mata ki jai'," said Hussain. He knows that his hope now hinges on a Rajya Sabha berth. Under the watch of Modi and Shah, only a show of devotion can fetch Hussain the plum post.
Not now

Will the Congress bare its sabre against bua-bhatija? As electioneering picks up, Congress leaders and workers from Uttar Pradesh are getting restless because the central leadership has restrained them from attacking Akhilesh Yadav and Mayavati. Even though the Samajwadi Party-Bahujan Samaj Party alliance humiliated the Congress by offering it only two seats — less than the three that it gave to Ajit Singh's Rashtriya Lok Dal which has a presence in barely three districts — Rahul and Priyanka Gandhi have not yet given the go ahead to attack Akhilesh and Mayavati directly.
The state leaders, however, have conveyed to the central leadership that the campaign cannot be energized by attacking Modi alone. Local leaders argue that the Congress will have to lure away Muslims, Dalits and a section of OBCs to get back to winning ways. For that to happen, it will have to alleged that Behenji is an agent of the BJP. That is because local leaders are keen to exploit the apprehensions in the minds of Muslims and Dalits that Mayavati is dancing to the BJP's tune — probably under duress — and could even lend support to Modi in case of a hung verdict. The high command hasn't rejected this argument but asked Congress leaders in UP to wait for a while. Does that mean that a no-holds-barred attack on bua-bhatija is on the cards in a few days?
Temple run

Temple runs have for long been the norm during elections. Even the not-so-religious dare not skip places of worship for fear of scorning voters. But the BJP MP and candidate from Mysore, Pratap Simha, went one step further by donning the temple deity with a BJP scarf. After some rituals, the temple priest then took the scarf and put it on Simha. The Congress has lodged a complaint over violating the model code of conduct since it was a government-run temple. The Mysore district Congress president quipped that not just Central agencies and Central forces but even temples, the BJP thinks, are its fief.

Inner bug
The BJP is the principal opponent of the Congress. But it is, by no means, the only adversary of the Grand Old Party. A perennial bug that poses a threat to the Congress during elections is internal sabotage. The news, in this respect, appears grim in Maharashtra. A number of senior leaders have complained that Ashok Chavan is allegedly mismanaging things, leading to an exodus of partymen, such as RV Patil.
There is now concern in the Congress camp that these schisms will not fetch the party the handsome harvest that it craves from the state.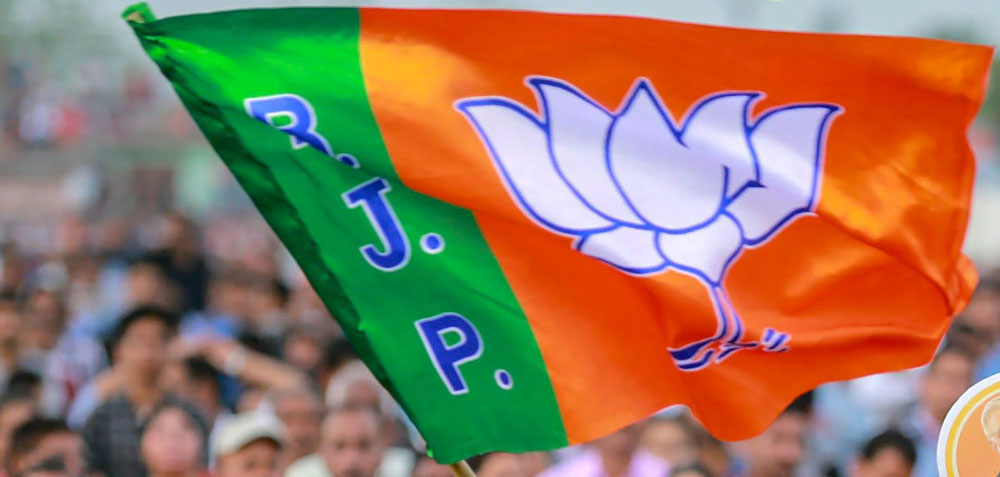 Footnote
The Election Commission does not allow any sort of canvassing within 200 metres of polling booths on voting day. How then would a party fly its flag atop its office that falls within that perimeter? That's the conundrum the BJP faces in Bangalore as its state party office is only 100 metres away from the nearest polling booth. Apparently, the BJP is in no mood to oblige the rules. Now isn't that more proof of a party with muscle?