Yogi Adityanath's limitless devotion to devotees
Of course, the Uttar Pradesh chief minister is faultless: is he not simply following in the footsteps of the BJP?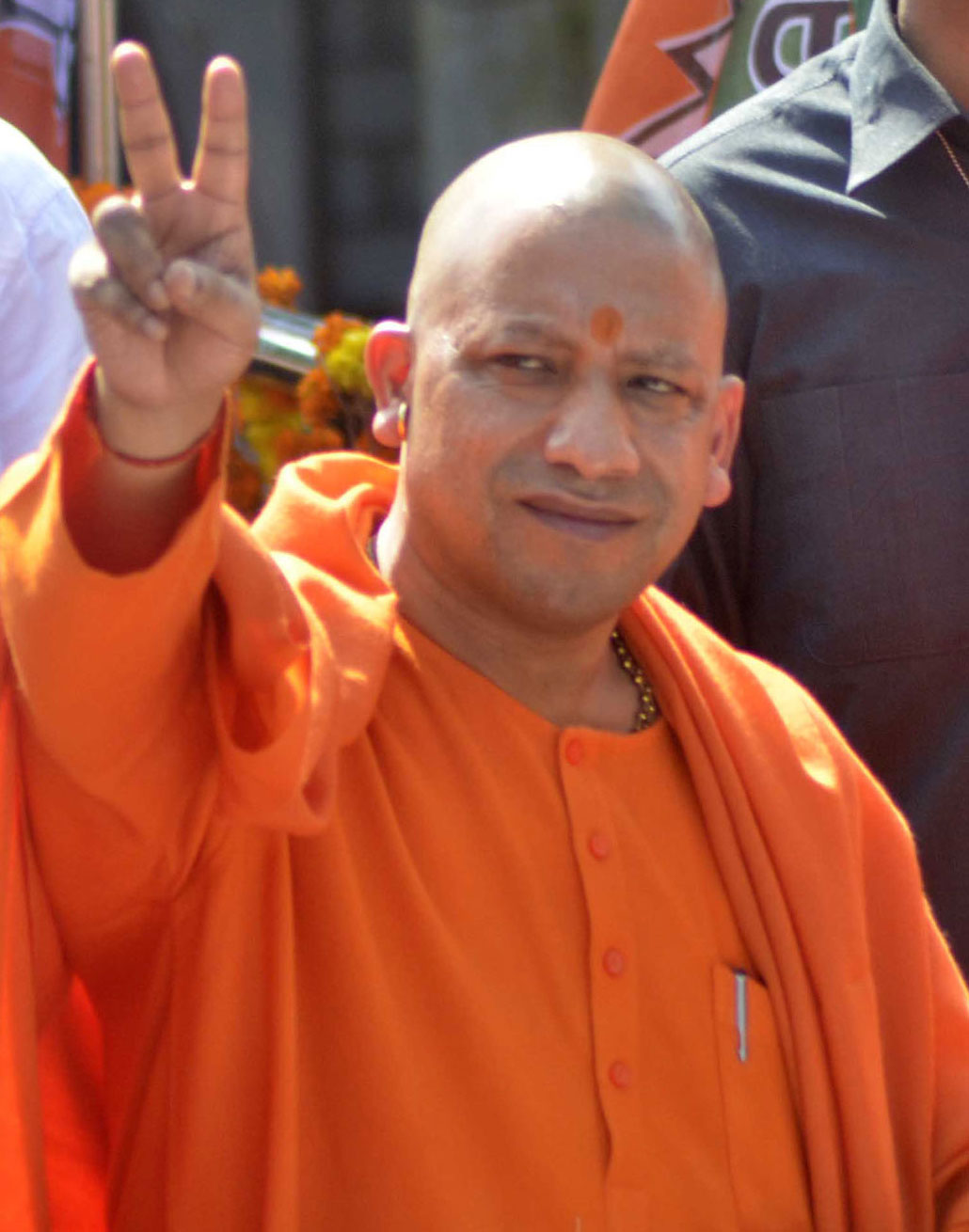 The administration of Uttar Pradesh chief minister Yogi Adityanath has ordered marriage halls in Allahabad to cancel bookings, jeopardising no less than 2,000 marriages, during the Ardh Kumbh celebrations set to begin in January
The Telegraph file picture
---
Published 04.12.18, 02:14 AM
|
---
Not all pilgrims can count on the blessings of the State. But devotees belonging to India's dominant faith who set foot in Uttar Pradesh, now under the reign of a yogi, have seldom seen better days. Spending a small fortune from the exchequer on showering petals on kanwariyas was, evidently, not enough for the monk-turned-chief minister. Devotion to devotees is, in Yogi Adityanath's scheme of things, limitless. It is thus fitting that the Uttar Pradesh administration should now order marriage halls in Allahabad to cancel bookings — jeopardizing no less than 2,000 marriages — during the Ardh Kumbh celebrations that are set to begin in January. Nearly a fifth of these weddings involve families from the minority community. But Mr Adityanath cannot be expected to be perturbed by such minor quibbles. Upholding the rights of minorities is not exactly a priority for the chief minister, allege his critics. Of course, Mr Adityanath is faultless: is he not simply following in the footsteps of the Bharatiya Janata Party? In neighbouring Rajasthan, in a move that has raised concerns of religious profiling, the Border Security Force has apparently sent a despatch to the Union home ministry expressing apprehension about the rise in the number of Muslims in sensitive areas. The report would be music to the ears of those BJP legislators in that state — and beyond —who are in the habit of fanning divisions by churning out distorted facts and figures about the community.
Mr Adityanath, as is the wont of politicians, has cited innocent reasons to justify the crackdown on marriage halls. The police, the UP government claims, are not trained to handle both pilgrims and wedding crowds together. This is entirely plausible. It appears that Mr Adityanath's government has only taught the police how to snuff out 'criminals'. Civic responsibilities, such as the management of weddings and religious functions, fox them. The UP government also thinks that it is fair to give pilgrims precedence over citizens when it comes to matters of accommodation. This defies the principle of law and rights being equal for one and all. Perhaps Mr Adityanath's benevolence is calculated. With general elections approaching, appeasing pilgrims could help the BJP consolidate its traditional vote bank. It matters little to Mr Adityanath and his party that the State is encroaching upon the private realm in the process. Privacy, even though it is a fundamental right, must defer to pilgrims in New India.