Up for grabs: Editorial on BJP's comments on Netaji Subhas Chandra Bose
The RSS's ideological vision of a majoritarian republic is the very antithesis of Bose's dream of an inclusive India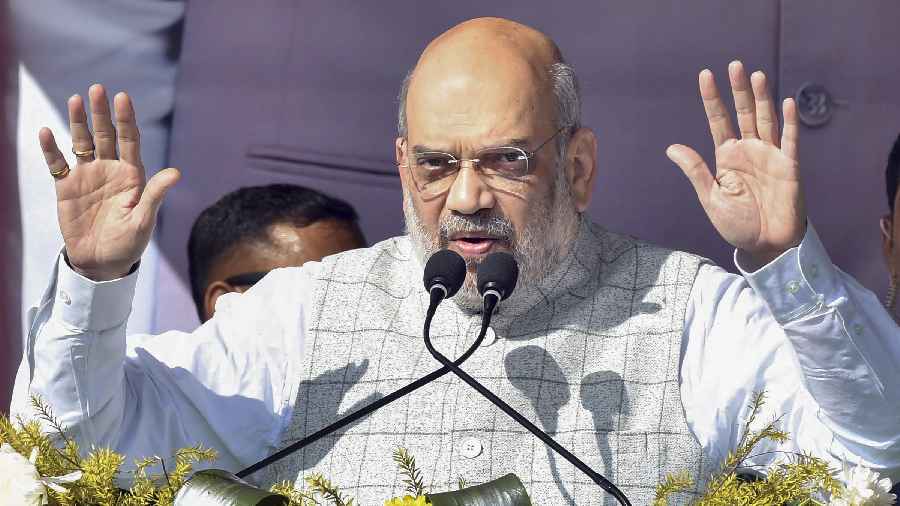 The Union home minister also mentioned attempts to erase Netaji's legacy while speaking at a different venue.
File Photo
---
Published 25.01.23, 04:46 AM
|
---
The Bharatiya Janata Party-led Centre's observation of Subhas Chandra Bose's birth anniversary was marked by the usual spurt in imaginative claims. Speaking on the occasion, the prime minister lamented that Bose's contributions remain marginalised in official narratives. The Union home minister also mentioned attempts to erase Netaji's legacy while speaking at a different venue. Both are egregious charges for Bose remains, especially in Bengal, one of the nation's tallest icons, in the curriculum as well as in the political narrative. Equally ingenious was the remark by the chief of the Rashtriya Swayamsevak Sangh who said that the goals pursued by his organisation matched those of Bose. This was, yet again, a distortion of truth. The RSS's ideological vision of a majoritarian republic is the very antithesis of Bose's dream of an inclusive India. There is, of course, a motive behind this mumbo-jumbo. From installing Bose's statue in the canopy near the India Gate in New Delhi to cooking up stories of alleged official apathy towards him, the BJP has been in hot pursuit to appropriate Bose. The reasons for the chase are obvious. The sangh parivar's kitty of nationalist icons is rather sparse. So it makes periodic attempts to usurp true nationalists to fill the vacuum. The BJP also hopes to deepen its imprint on the political soil of Bengal through this endeavour.
But the biggest obstacle that the BJP faces is the legacy of the man himself. Bose's uncompromising attitude towards communalism — the BJP's calling card — makes it difficult for the party to make Bose its own. But the BJP is known for finding cheeky ways past intractable problems. Now that it is well-entrenched in power, further tweaks in pedagogy to co-opt Bose cannot be ruled out. The best way of resisting this problematic co-option has been echoed by his daughter. In a statement from Germany, Anita Bose Pfaff reiterated that honouring Bose's vision would mean ending the discrimination between people on the basis of religion, something that Mr Modi's New India has indulged in wantonly in the last few years. This, however, has to be a shared responsibility. Historians will fight their battle of preserving Netaji's status as a champion of secular India. But the common people must do their bit too, by imbibing and practising Bose's ideas and values in their everyday life.