Time for a new visiting card: 'Professional Pessimist'
A sterling specimen of professional pessimism is built right into the $5-trillion goal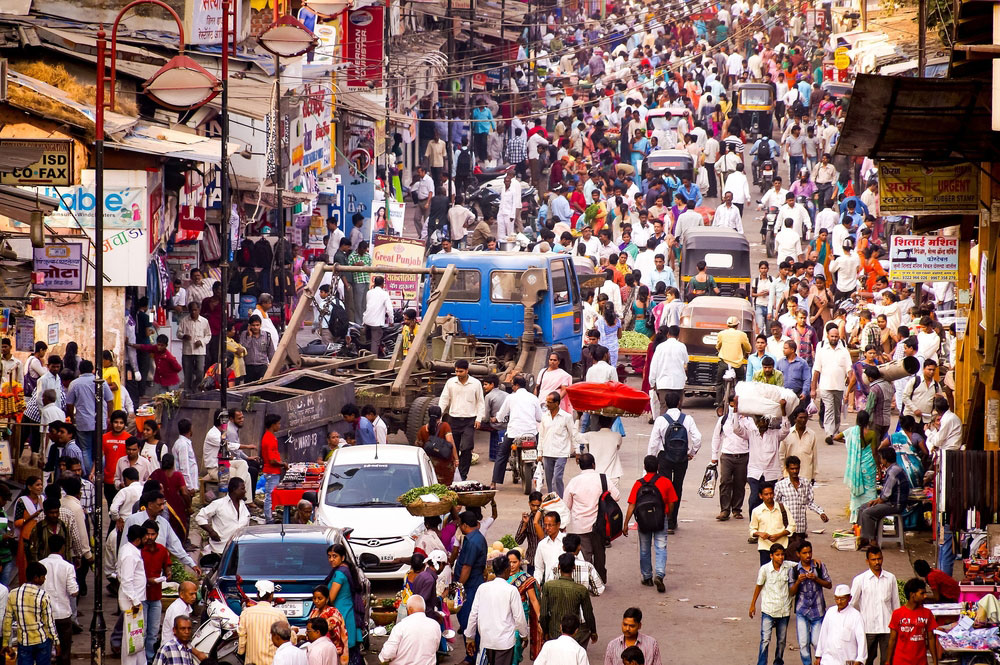 The vision of a $5-trillion economy disregards India's exploded population, a problem that stands laundered to market and workforce.
(Shutterstock)
---
Published 16.07.19, 12:19 PM
|
---
A new job debuted in India early July. We now have — officially, too, one should add — potential vacancies for 'professional pessimists'. Few professions come with the prefix 'professional' as affirmation of professional intent. You don't hear of professional doctors, professional engineers or professional teachers. So a professional pessimist has to be somebody at the top end of the spectrum.
The announcement of the said new job accompanied the discourse on India's journey to a five-trillion-dollar economy. Since idea and critic are born at once, the vacancies will naturally be many.
That's fantastic for lack of opportunities, capital stacked with some people, few avenues to retrain and the employed zealously guarding their turf — these had been the scents greeting those sniffing around in the economy for means to live. Now the tired bloodhounds have a professional tag. Maybe in the shadow of a five-trillion-dollar journey, we will also have the first billionaire professional pessimist, given that measurement by wealth is the dominant trait of our times; bank account and assets for the individual, GDP for the collective. No matter what you do, it is only worth what it is as money. It smacks of a very familiar feeling — pessimism?
That brings me to the point. Although the idea was about the five- trillion-dollar economy and its critics — professional pessimists — I can't help feel that we probably missed a sterling specimen of professional pessimism in the five-trillion-dollar goal itself, especially in how it has been packaged. The explanation offered for requiring such a massive GDP was the logic of overcoming that tyrannical, bloated denominator, which is India's population, with a nominator many times bigger. This is a mirror image of the paradigm that has been devouring positivity in this country for decades. The tougher issue of telling our people that marriage, children and family are not the be all and end all of life has been conveniently avoided, something that you would expect a government with a brutal majority and one that prides itself in tackling tough issues to do. Built into the vision of five trillion dollars is a blind eye towards an exploded population and the political reluctance to include it among contemporary problems. Once again, population stands laundered to market and workforce.
Through such deception, we hide the full impact of a bloated population in the manner the term, 'demographic dividend', was wielded by the United Progressive Alliance government. Under the five-trillion-dollar packaging, we also turn a blind eye to unequal income distribution and the growing wealth disparity, both of which are fundamental to guessing who benefits most from economic growth. We flog instead the more convenient nominator: aim for five trillion dollars and sell alongside the unreliable promise that it will grace us all in some way.
On the other hand, the world has several countries with less GDP and smaller populations that enjoy a better lifestyle and greater fulfilment of what it means to be alive. In fact, plenty of Indians are tourists visiting these less hassled, less congested places. A good number migrates there too. Why then do we have steroid-fed dreams back home, flogging ourselves and our wealth, when better education at our schools and colleges, not to mention a revised imagination of family life, would help us cap population growth? Why don't we shrink our numbers instead of becoming financially huge with all the associated mental trappings of a mercantile society? After all, the one thing our brightest are escaping by fleeing overseas is India's terrible rat race. As for the rest of us who are left behind, we invest in that perverse gift of exploded population — real estate. It is guaranteed to gain in value even as growing human numbers get crowded into a limited space. Do something, anything, to own a house or a piece of real estate and then sit back and watch it accrue value, courtesy high population. What matters is not what you are good at or what you feel like doing; it is whether what you are doing can buy you that critically important real estate. How is that for a framework to encourage creativity, enterprise, hard work or even incentivize you to find out what you like to do?
The sense of disbelief shown above, the questions — all that is irrelevant for we know the truth about us, our numbers and the market we represent to business interests very well. The whole thing is, for the want of a better word, cynical. Is five trillion dollars then visionary or is it the finest example of professional pessimism we elect to ignore?
Those of us waiting for a politics with spine to say that 1.3 billion people and counting is not a pretty sight, we should perhaps take comfort in the professional tag our pessimism just earned. It's time for a new visiting card — professional pessimist.
It even has an exotic ring to it, like that bestseller: The Alchemist.