The tiger that lost its teeth
The NHRC engaging with the Assam Rifles raises valid concerns about the former's independence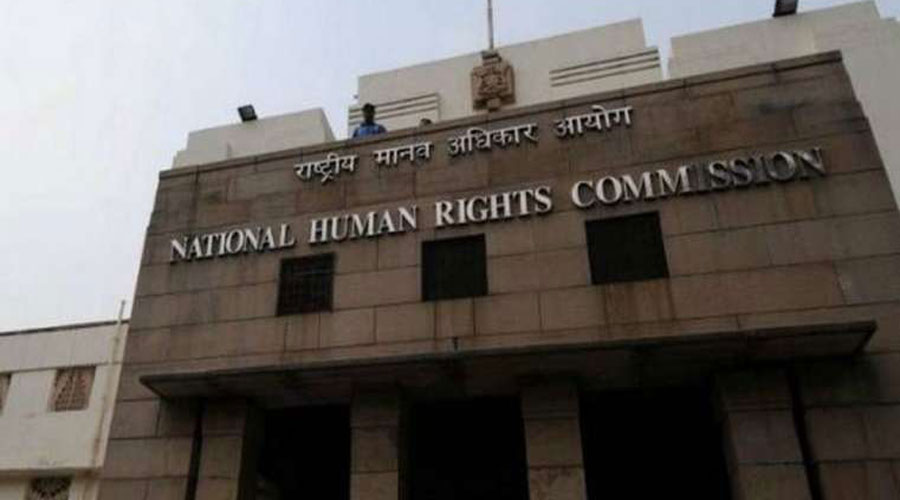 Representational image.
File photo
---
Published 21.12.21, 12:21 AM
|
---
The National Human Rights Commission has been criticized for hosting a debate — "Are human rights a stumbling block in fighting evils like terrorism and Naxalism?" — along with the Assam Rifles. The concern raised must be addressed in order to understand how the NHRC has strayed from its purpose.
Astonishingly, an independent Commission entrusted with defending human rights convened a discussion with a paramilitary force accused of committing human rights violations. The Assam Rifles, along with the Indian army, are currently facing a Supreme Court-monitored investigation into 1,528 cases of fake encounters committed in Manipur. The NHRC engaging with the Assam Rifles raises valid concerns about the former's independence. Incidentally, the Supreme Court had agreed with the assessment that the NHRC has become a toothless tiger for its failure to efficiently handle complaints in Manipur.

At the NHRC's recent foundation day celebrations, the serving chairperson praised the Union government's efforts in Jammu and Kashmir and the northeastern states. The chairperson appears to have overlooked the appalling human-rights record in these areas. The Armed Forces (Special Powers) Act, which allegedly serves as a shield to protect security forces from being accountable for the excesses perpetrated, remains in place in many of these regions under the rhetoric of the 'security of the State'. When such statements are made during an official event, they may create the impression of a bias in favour of the executive, further tarnishing the claims of the Commission's autonomy.  

In 2019, the Centre amended the laws, allowing a retired judge of the Supreme Court to be appointed the NHRC chairman. Arun Kumar Mishra was appointed to the position after it fell vacant. Mishra, it has been alleged, has chaired benches that delayed hearing habeas corpus petitions filed by political prisoners. Habeas corpus petitions provide citizens with the right to approach the Supreme Court or a high court if they have been held arbitrarily. Since his appointment as the NHRC chairperson, he has regarded criticism of India's human rights record as part of the agenda of "international forces".
After army personnel shot and killed 15 civilians in Nagaland, the chairperson expressed concern about the prevalence of fake encounters, adding that the Union government should review AFSPA. These words must be put to action since data show that there has been an increase in pending cases as well as a drop in the number of cases heard by the NHRC.
If the Commission is to fulfil its intended role, serious reforms must be implemented to guarantee its independence. Otherwise, the NHRC will remain the 'toothless tiger' that it was found to be.
 (Jade Lyngdoh is a Constitutional Law student at National Law University, Jodhpur)