The threat of tuberculosis requires an interdisciplinary, patient-centric response
Partnerships across the public and private sectors could help reach more patients and cut treatment costs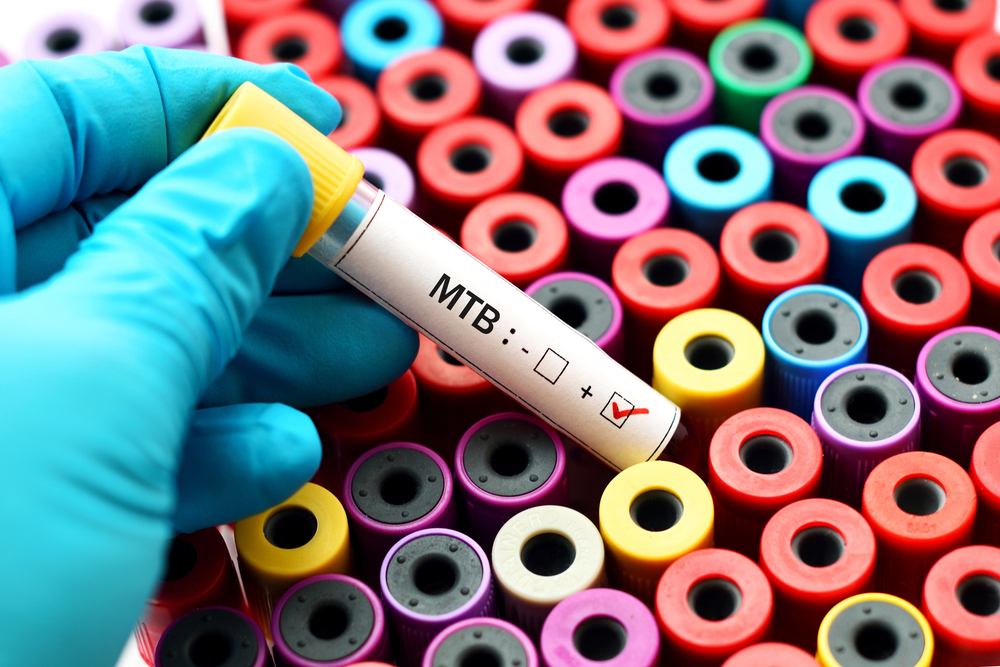 Tuberculosis, which claims more lives than any other infectious disease in India and around the world, has a strong correlation with poverty. Some patients have even sold off their land or incurred debts to continue their treatment
(Shutterstock)
---
Published 09.07.19, 12:41 PM
|
---
It's been a few years but I clearly remember a visit to a chest ward in a hospital in Patna. Tuberculosis patients, their faces emaciated, lay on their beds, staring, coughing, in despair. These impoverished people had spent years and almost all of their savings on their treatment. A few of them, I was told by the hospital staff, had been abandoned, as their families could no longer afford the treatment.
TB, which claims more lives than any other infectious disease in India and around the world, has a strong correlation with poverty. Some of the patients at the Patna hospital had either sold off their land or were under debt to continue their treatment. Those with multidrug-resistant TB and extensively drug-resistant TB suffered even more: the treatment was complicated and quite expensive. The loss to the economy, as suggested by a 2019 study by a Lancet Commission, is to the tune of $32 billion every year.
In response to the economic and public health threat posed by TB, the government launched the National Strategic Plan in 2017. There was a significant increase in funding towards the TB programme. India's TB elimination target was brought forward to 2025, five years ahead of the global targets set through the sustainable development goals.
The government has introduced novel strategies through the NSP that can potentially transform India's TB response into an approach that is focused on elimination and not just controlling the disease. For instance, the government, which has been apprehensive about private providers, has launched a private sector engagement programme across the country. Based on pilot projects implemented in Patna and Mumbai from 2014 to 2018, the Joint Effort for Elimination of Tuberculosis was started to help improve access to free drugs and state-of-the-art TB diagnosis in the private sector as well as reduce out-of-pocket expenditure.
Comprehensive private sector engagement will ensure that patients have access to free and standardized treatment. But it is also critical to recognize the other socio-economic factors as well as the broader impact of TB. A review of the financial burden on TB patients in low- and middle-income countries has shown that the cost of medicines, diagnostic tests, transportation and food account for 40 per cent of the expenditure incurred by a TB patient. But it is the loss of income that causes immense financial hardship. The government has introduced the 'Nikshay Poshan Yojana', a cash incentive scheme to provide Rs 500 per month to every patient through the course of their treatment. But the catastrophic costs associated with TB require a more comprehensive intervention.
Several states in India have already introduced additional patient support systems in the form of nutrition support, additional economic assistance and psychosocial interventions. State TB programmes have also worked with allied ministries to nurture an inter-sectoral approach. For instance, in Telangana, the state programme has partnered with the women and child development ministry to provide nutritional support to pediatric TB patients. In Maharashtra, the government has roped in the transport department to waive off travel costs for TB patients when they come to collect drugs. In Tamil Nadu, the Uzhavar Pathukappu Thittam scheme, operated by the department of revenue, provides Rs 1,000 to small and marginal farmers temporarily incapacitated by TB.
The multifaceted threat of TB and its intrinsic links to such socio-economic factors as undernutrition, poverty and social prejudice require an interdisciplinary, patient-centric response. Establishing partnerships among various ministries and across public and private sectors as well as patient support systems would not only help bring down the costs of TB treatment but also encourage thousands of patients to seek and complete the treatment.