Free chest X-ray vouchers push up TB diagnosis: Study
The findings suggest that 'it is feasible, impactful' to rely on private retail pharmacies to help screen people with TB symptoms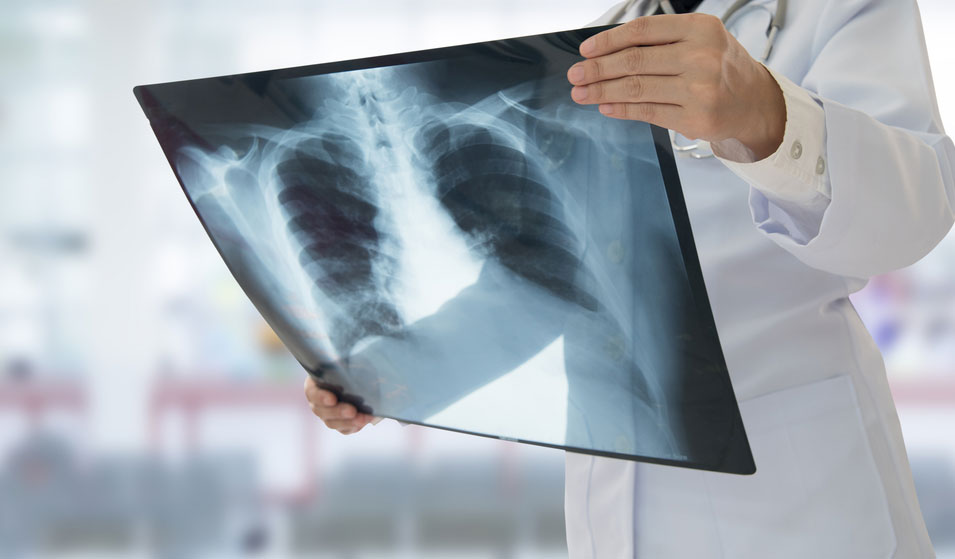 ---
New Delhi
|
Published 19.05.19, 10:38 PM
|
---
Health researchers have shown that private pharmacists in India can help find tuberculosis patients and direct them for diagnosis and appropriate treatment and curb treatment delays that threaten India's TB elimination goal.
A novel field study has found a dramatic 25-fold higher collective rate of TB diagnosis by a set of 105 pharmacies across Patna city incentivised to hand over vouchers for a free chest X-ray to patients who complained about symptoms resembling TB.
The findings suggest that "it is feasible and impactful" to rely on private retail pharmacies to help screen people with TB symptoms and speed up treatment for undiagnosed patients, an international research team that conducted the study said.
Earlier studies have shown that pharmacies are the first point of contact for nearly 40 per cent of TB patients in India. The experiment to recruit pharmacists emerged amid concerns that on average a TB patient in India visits three health-care providers and experiences a 55-day delay before being diagnosed and treated for TB.
"Pharmacists in India are key gatekeepers — an untapped resource," Amrita Daftary, assistant professor at McGill University in Canada and the lead author of the study just published in the journal BMJ Global Health, told The Telegraph.
Daftary and her colleagues from collaborating institutions, including World Health Partners, Patna, trained the pharmacists to hand over X-ray vouchers to patients with suspicious TB symptoms such as persistent unexplained and unresolved cough accompanied by weight loss and fever.
Pharmacists received Rs 100 for each patient who completed such an X-ray referral and an additional Rs 200 if the patients were diagnosed to have TB. Daftary said the X-ray vouchers possibly played a key role in incentivising patients to look for a diagnosis. The project had a mix of public and private funding.
"Even now, some pharmacists might advise patients with suspicious symptoms to check with a doctor but many patients may delay such consultations. With the X-ray voucher in hand, the patient is more likely to seek diagnosis," she said.
The Union health ministry's plan to eliminate TB has set targets of reducing the country's TB incidence rate from 217 per 100,000 population in 2015 to 142 by 2020, 77 by 2023, and 44 by 2025. It has set targets to reduce TB deaths from 32 per 100,000 in 2015 to three by 2025.
Infectious disease specialists who have been tracking India's efforts to control TB said whether India can achieve these targets would hinge on strong case detection, quick diagnosis and appropriate treatment.
"We think pharmacies in India have tremendous potential to help identify undiagnosed TB patients," Madhukar Pai, director of the McGill International TB Centre and senior research team member, said.
"Our study in Patna is novel because we empowered pharmacists to give chest X-ray vouchers and link those with abnormal X-rays to private doctors for diagnosis and treatment," Pai added.
Earlier strategies primarily focused on asking pharmacists to refer suspected TB patients to government TB services have had limited impacts.
The researchers say the Patna experiment could be tailored to other sites in the country.