The long road: Editorial on abortion in India
Last year's amendment to the Medical Termination of Pregnancy law extends abortion's scope, factoring in genetic, therapeutic, humanitarian and social considerations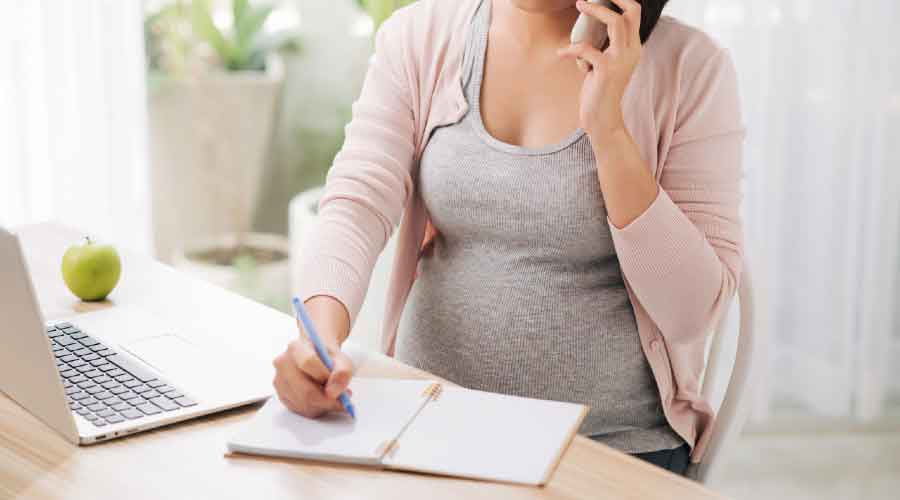 Comprehensive abortion care for women in India is riddled with challenges.
File picture
---
Published 18.05.22, 02:32 AM
|
---
Abortion has for long been one of the most bitterly-contested ethical and political questions. Recently, a medical practitioner has moved the Supreme Court to further finetune the provisions of the Medical Termination of Pregnancy (Amendment) Act, 2021. The MTPA was enacted in 1971 as an exception to the provisions in the Indian Penal Code that criminalised voluntary miscarriage or abortion. Last year's amendment to the law extends its scope, factoring in genetic, therapeutic, humanitarian and social considerations. It has raised the upper gestational limits for permissible abortions. But abortion under one of the categories — it requires the opinion of two medical professionals in cases over 20 weeks but not exceeding 24 weeks — is ambiguous, leaving pregnant women vulnerable to executive overreach. The petitioner has pointed out that the law places undue emphasis on the marital status of women. It includes minors and victims of sexual assault but does not clarify whether women who are not widowed or divorced can seek termination. Issues like the definition of termination, new licensing norms for abortion clinics, breach of confidentiality and the way forward for women seeking abortion beyond the 24-weeks gestational period need further deliberation.
Comprehensive abortion care for women in India is riddled with challenges. The emphasis on the marital status of women is just one among these. Such a disproportionality may prejudice institutions against unmarried or single women seeking abortion. It is essential that healthcare service providers are sensitised so that women can seek help without fear of censure. The MTPA is meant to be an enabling legal provision, strengthening women's sexual autonomy and choice. But then the emancipatory approach is under strain globally. The MTPA 2021 comes at a time when ascendant conservative politics is threatening to do away with the gains in women's reproductive rights. There is concern that the Supreme Court in the United States of America is poised to strike down Roe vs Wade, a landmark judgment on abortion rights, even though data from the World Health Organization suggest that restrictions on abortions have little to no effect on abortion rates, thereby further endangering women's safety by leaving them at the mercy of quacks. The Indian government must swim against this regressive current and uphold the rights of women.