The chief economic adviser's absurd position on the slowdown
It is heartening that despite K.V. Subramanian's statement the government seems to have emerged from its state of denial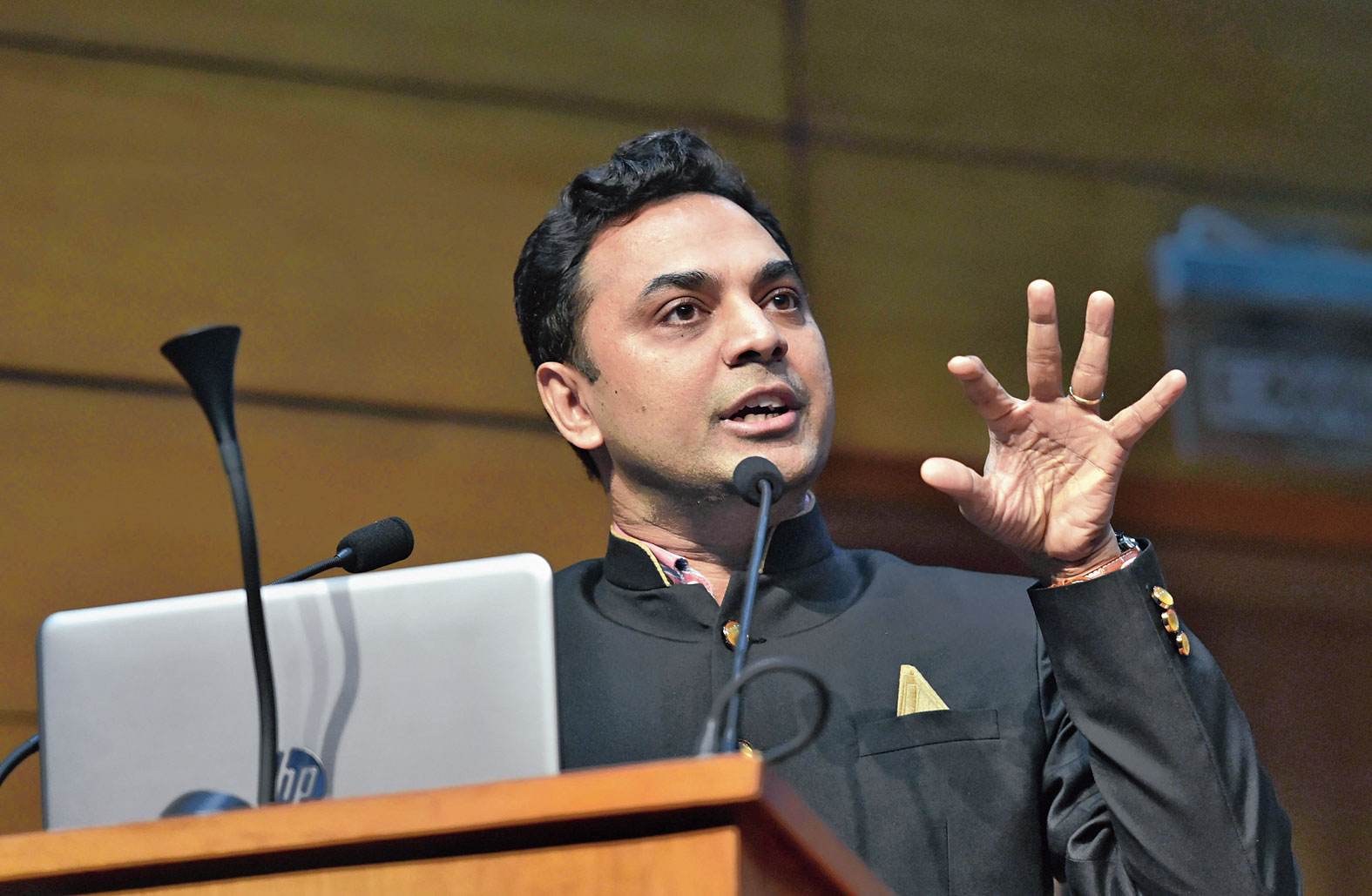 Where chief economic adviser K.V. Subramanian goes completely wrong is in his inability to decipher the difference between a particular business going in the red and a general decline in sales and profits across all business sectors
(PTI)
---
Published 26.08.19, 06:37 PM
|
---
The chief economic adviser, K.V. Subramanian, has recently stated that a fiscal stimulus is not necessary to tackle the current economic slowdown because it would lead to a 'moral hazard'. He was not exactly denying the all-too-obvious warning signs in the economy, a point that has been raised by sections of industry and business to demand government intervention. However, Mr Subramanian's position on the matter is absurd. What his statement implied was that a fiscal stimulus would make businesses callous about taking adequate preventions against risks. When risky ventures lead to losses, industrialists would come running back to the government for support. Profits, Mr Subramanian believes, are personal assets but losses are not to be treated as social liabilities. Indeed, this is an accepted feature in business philosophy. Where Mr Subramanian goes completely wrong is in his inability to decipher the difference between a particular business going in the red and a general decline in sales and profits across all business sectors. The latter is a well-understood phenomenon in basic economic theory, referred to as coordination failure leading to a lack of effective demand in markets. There is a difference between helping any particular business in trouble and intervening when the economy has the highest rate of unemployment in decades. Even the sale of fast-moving consumer goods is declining. Making a statement about a fiscal stimulus leading to a moral hazard is itself immoral, especially when the economy is in such a mess. It is not everyday that captains of industry ask for something to be done. In response to that demand, Mr Subramanian appears to be playing the fiddle of free-market capitalism while the Indian economy is burning with multiple problems.
It is heartening that in spite of Mr Subramanian's statement, the government seems to have emerged, rather belatedly, out of its state of denial that anything is wrong with the Indian economy. The finance minister, Nirmala Sitharaman, has announced a set of sector-specific measures to stimulate demand. These measures attempt to directly induce consumers and investors to spend by reducing certain taxes or by — this would be an indirect intervention — increasing the capability of banks to lend through an infusion of capital.
Monetary policy-makers have already been steadily reducing the benchmark interest rate to stimulate borrowing. However, attempts to stimulate spending by the private sector are not working since confidence in the economy is very low. The finance minister has promised more measures in the near future. However, whatever has been declared so far hardly constitutes a serious fiscal stimulus. Given the condition the Indian economy is in, it is imperative that the government leads the way by actually increasing public consumption and investment. Only this can raise incomes, employment and help restore confidence, leading to a rise in demand.