The austere beauty of Aurangzeb's tomb
The Mughal emperor is not so much known for aesthetic sense as for orthodoxy, ruthlessness and puritanism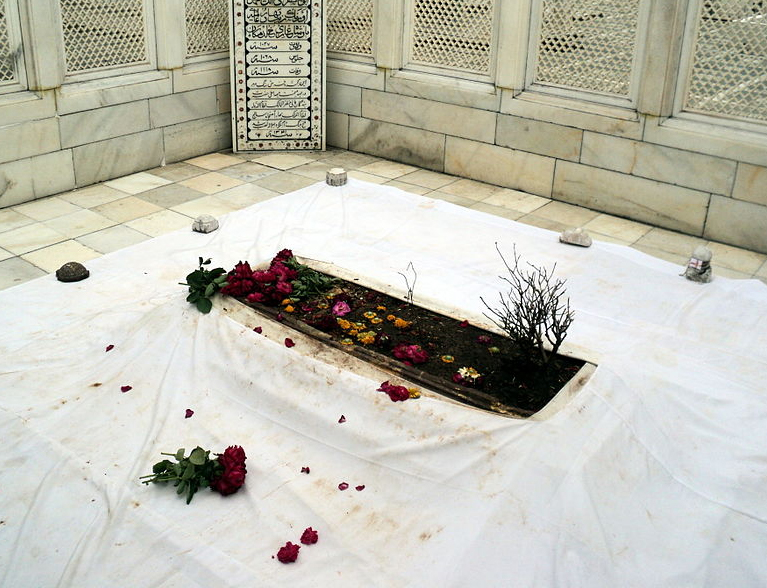 Aurangazeb's tomb in Khuldabad, in striking contrast with the tombs of his forefathers, has few embellishments save a modest dome or two and minarets
(Wikimedia Commons)
---
Published 15.09.19, 08:30 PM
|
---
Unlike the potholed and cratered road to the Ajanta caves from Aurangabad, the drive to the Ellora caves is surprisingly smooth. Apart from a couple of Paithani sari looms and accompanying shops where these gorgeous saris with an intricate weave are sold, there is nothing of interest on the tree-lined road. Yet, a faded signboard suddenly caught my eye. It said that the tomb of Emperor Aurangzeb was two kilometres away.
I had never before given the last great Mughal's final resting place a thought, probably because nobody spoke of it. The emperor was not so much known for aesthetic sense as for orthodoxy, ruthlessness and puritanism, in stark contrast with the sybaritic tastes, connoisseurship and liberalism of his forefathers. No wonder they were entombed in such stately mausoleums by which they are still remembered. The first Mughal, Babur, was buried in a garden named after himself in Afghanistan. Akbar constructed the tomb of his father, Humayun, in Delhi, and it is the first of the grand dynastic mausoleums that came to symbolize the magnificence and elegance of Mughal architecture. Akbar's tomb at Sikandra is also considered an architectural masterpiece. Jahangir was buried at Shahdara Bagh in Lahore, Pakistan, in a most magnificent edifice. Shah Jahan died in captivity, and he was, in keeping with his wishes, buried next to his beloved wife, Mumtaz Mahal, under the huge dome of the Taj Mahal; their stone sarcophagi were embellished with pietra dura. Later, his son, Aurangzeb — not known for his fine taste in art — installed a delicate, pierced marble screen encircling the graves of both his parents, and it is considered a masterwork of Mughal art.
Quite in keeping with his austere tastes, Aurangzeb's tomb in Khuldabad is a plain, brilliantly whitewashed structure with a large, arcaded courtyard in a typical mix of Islamic and Rajasthani architecture. In striking contrast with the tombs of his forefathers, this has few embellishments save a modest dome or two and minarets. A red signboard reads, Tomb of Mughal Emperor Aurangzeb Alamgeer. It is within the compound of the Dargah Syed Zainuddin Shirazi, and the pathway leading to the inconspicuous entrance is lined with a couple of shops selling flowers, perfumeries and other offerings. Facing it, on the other side of the road, is the white tomb of Hazrat Khwaja Shaikh Burhanuddin Gareeb. This is not the kind of tomb where you expect the Mughal emperor who held sway for the longest period — 50 years — to be interred. Khuldabad is 24 kms from Aurangabad, and several Sufi saints lived here.
Towards the end of his life, Aurangzeb was master of the Deccan, but the war had taken a huge toll on his exchequer and army, not to speak of the loss of countless horses, elephants, camels and oxen in the long-drawn-out military campaign. He was on his way back to Delhi. According to An Advanced History of India by R.C. Majumdar, H.C. Raychaudhuri and Kalikinkar Datta, Aurangzeb saw before his eyes "failure piled upon failure". His advice to his "rebellious sons" went unheeded. Apprehensive of failure he wrote to his sons: "I came alone and am going alone. I have not done well to the country and the people, and of the future there is no hope...
"I carry away the burden of my shortcomings... Come what may, I am launching my boat." Aurangzeb, who born on November 3, 1618, at Dahod, Gujarat, died in Ahmednagar in the morning of March 3, 1707. In keeping with his wishes, he was buried near the dargah of Sheikh Zainuddin, a Sufi saint who was his "spiritual and religious teacher". The tomb was covered with soil on which herbs grow. Later, Lord Curzon covered the grave with marble and surrounded it with a "pierced marble screen". Aurangzeb's son, Azam Shah, and his wife along with the first Nizam of Hyderabad, Asaf Jah I, and his son, Nasir Jung, are also buried here. The emperor's full name, Abul Muzaffar Muhi-ud-Din Mohammad Aurangzeb is inscribed on marble in one corner of his tomb.