Spending for society
The corporate social responsibility law needs to be rationalized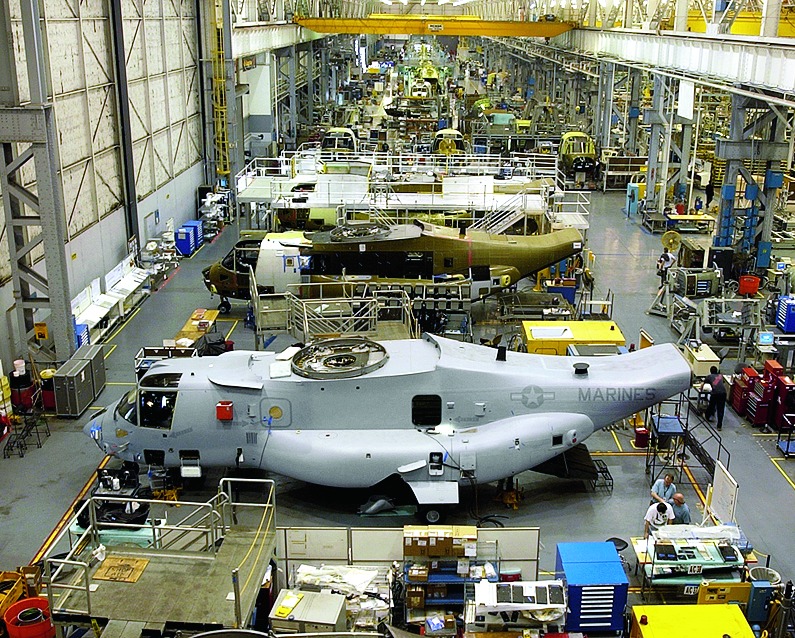 ---
---
It has been more than one year since the new Companies Act-mandated CSR or corporate social responsibility came into effect. We now have data on companies that had to undertake actions based on this law. According to the law, a company that has (a) net worth of at least Rs 500 crore or (b) has a turnover of at least Rs 1,000 crore or (c) a net profit of at least Rs 5 crore must spend at least 2 per cent of its last three-year average net profit on CSR activities. The law goes on to list what CSR activities are, with the list ending in, as is usual for everything in India, a clause that includes "such other matters as may be prescribed".
Most companies pursue CSR as a strategy. The Tatas were deeply involved in the development and maintenance of Jamshedpur as a city worth living in while ITC has had an active waste land reclamation and development policy along with reforestation initiatives. These companies have been doing CSR activities long before the government woke up to its significance and made a law about it. Companies do CSR activities to ensure the loyalty of consumers or suppliers or employees or any combination of these so-called stakeholders. In this sense, it is similar to the advertisement expenses of a company. Indeed, this is the reason why companies seldom hide their CSR activities. CSR performs the same function as advertisement and the CSR law is similar to a law that says the company must spend on advertisement.
Indeed, just as companies must disclose to their shareholders the amount spent on advertisement, companies must disclose their CSR activities to their shareholders. For a company that has minority shareholders, the corporate governance laws require the management and the majority shareholders to maximize value for all shareholders. The management cannot use shareholder money to win Magsaysay awards; they are required to use this money to make more money for shareholders. The United Kingdom is the only other major country that has a CSR policy for companies. But unlike in India, where the law denies the strategic play of CSR, the UK law builds on it. The UK policy says that companies wanting government contracts will be scored on their CSR activities and a high CSR score improves the possibility of winning the government contract. As far as winning a government contract implies greater profits for the company, the UK policy buttresses the strategic role of CSR. It does not encourage companies to set up trusts or foundations and fill them up with relatives of controlling shareholders as the Indian law explicitly does.
But let us leave aside the confused thinking behind this law and see how it has played out in its first year of effective implementation. I will be presenting data that have been independently compiled by the professors Sangeeta Bansal of Jawaharlal Nehru University and Jayati Sarkar of the Indira Gandhi Institute of Developmental Research. In the year 2014-15, 1,858 companies were required to spend on CSR activities. The total amount of expenditure expected from these firms was Rs 8,352 crore. This amount is equivalent to 43 per cent of the planned expenditure on health, 26 per cent of the planned expenditure on education and 78 per cent of the planned expenditure on higher education. In other words, if this money was pooled and the CSR expenditures coordinated across all companies we would have made a serious dent on some of our pressing problems.
However, the actual amount spent in 2014-15 was only 38 per cent of what should have been spent. Strangely enough, the law does not stipulate any penalties for non-compliance. Instead, it allows companies to 'explain' why they did not comply. The law also enables companies to abandon CSR expenditure if they have poor economic performance for three consecutive years. Both of these are very vague clauses, suggesting that administrators will be using a lot of discretion in the enforcement of the law. Since discretion is invariably idiosyncratic, it will be difficult for the public to easily figure out the rationale behind a company spending less than it should. It also means that there will be enough scope for collusion between the company and the enforcers of the act.
Of the 1,858 eligible companies, half were expected to spend no more than Rs 46 lakh (median expenditure) and a quarter of them were to spend no more that Rs 13 lakh. At the other end, the top 20 companies were expected to spend a total of Rs 3,817 crore, that is, 45 per cent of the total requirement from 1,858 companies. The distribution of profit and, hence, the required CSR expenditure, is highly skewed. Take for example, the bottom 25 per cent of companies (465 of them). Obviously, it is difficult to run any CSR operation with Rs 13 lakh or less. These companies could do either one of two things according to the law: (a) give the money to a non-governmental organization or NGO or (b) give it to the Prime Minister's National Relief Fund.
As for NGOs, recall that they were the biggest supporters of this law and this skewed distribution is a bonanza for them. There are about two million operating NGOs in India and this law should make them very happy. Unless, of course, the companies carefully choose NGOs that have the biggest impact and this, again, would require companies to spend valuable time and resources in identifying NGOs that matter. On the other hand, the PMNRF spent only 43 per cent of the money it received in 2014-2015. The fund invests its accumulated money in public sector banks. At the other extreme, the Oil and Natural Gas Commission was expected to spend Rs 661 crore and Reliance Industries Rs 533 crore. This amount is big enough for a new company to be set up.
The upshot of the law is that money that belongs to shareholders is, on the one hand, being parked with NGOs or banks. On the other hand, companies specialized to run businesses will now have to spend time and resources bought with their shareholders' money to run activities they are least trained to do. Note that the CSR spends, although tantamount to a tax, will not be democratically prioritized as taxes are supposed to be, but will be determined by the whims and fancies of individual business entities. Some estimates suggest that 44 per cent of the CSR expenditure has gone into combating diseases and the promotion of education. Only 6 per cent has gone into attacking poverty although about 50 per cent of Indian children are malnourished owing to their families' poverty status.
Of course, the best way out of this mess is to scrap the law. But if the government does not want to embarrass itself, the NGOs or the Indian do-gooders, it can at least create a few funds according to its policy priorities and ask companies to put in their money into one or all of them. It can then choose specialized entities (and here many NGOs may qualify), with clearly defined goals and measures of performance evaluation all in the public domain, to reach its policy objectives. Otherwise, we have created another opportunity for racketeering with other people's money.
The author is Research Director, India Development Foundation